September 27, 2023, Wednesday
NBA Preview: June 9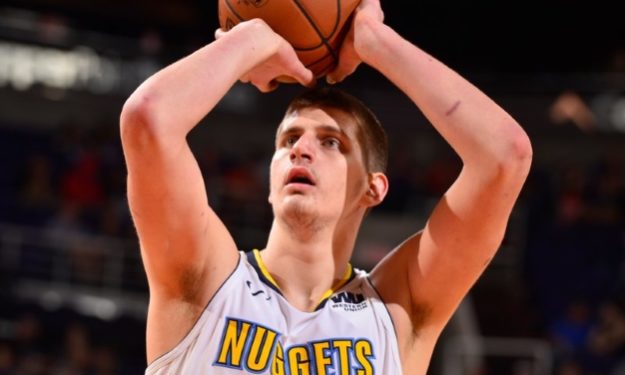 Game four of the 2023 NBA Finals takes place on Friday from Kaseya Center in Miami, Florida. The Denver Nuggets lead the best out of seven series two games to one after a 109-94 victory in game three.
This is the first NBA Finals for the Nuggets in franchise history. Now, they are two wins away from winning a championship. Anyway you look at it, two Nuggets are playing at an exceptionally high level at the moment. Center Nikola Jokic of Sombor, Serbia, and guard Jamal Murray of Kitchener, Ontario, Canada, both had triple doubles on Wednesday. Jokic had 32 points, 21 rebounds and 10 assists, while Murray had 34 points, 10 rebounds and 10 assists.
However, heading into game four of the NBA Finals, Murray is dealing with a hand injury he suffered in game three on Wednesday. The Canadian had a serious floor burn on his hand and was wearing tape on his hand during practice over the last two days.
Denver Nuggets @ Miami Heat–8:30 PM ET
Right now the Heat are 3.5 point underdogs against the Nuggets in game four. Due to the fact Denver won by 15 points  in game three, makes me confident that the Nuggets will cover the spread to take further control of the best out of seven series.
JOIN OUR NBA GROUP CHAT (DISCORD) HERE!
The rest of the Nuggets (besides Jokic and Murray) do not have to be unbelievable. They just have to be steady. This nucleus includes Aaron Gordon, Michael Porter Jr., Kentavious Caldwell-Pope, Bruce Brown, Jeff Green, and Christian Braun.
The total point over/under line at this time is 211. I sort of like the over here. Yes, there were only 203 points scored in game three, but trailing in the series, I expect the Heat to force their offense a little bit more because they do not want to be down 3-1 heading into Denver on Monday. Join Our Premium Punters Club Here Join Our Premium Tipping Competition Here
---
Fill In The Form Below To Receive Our NBA News Straight To Your Email For FREE!