September 27, 2023, Wednesday
NBA Preview: January 13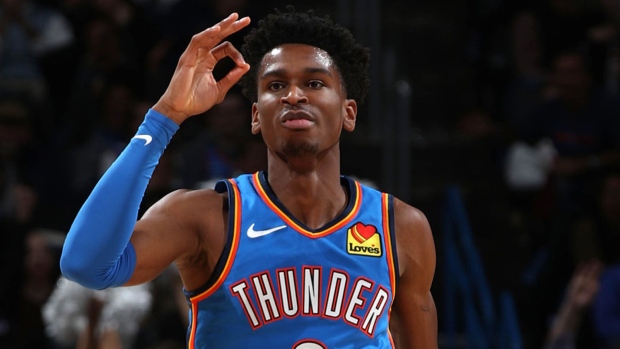 It is always risky picking NBA games because of their unpredictability. It is even more risky picking games on Friday the 13th. Here are three games worth taking a chance.
---
New York Knicks @ Washington Wizards–7 PM ET
The Knicks (23-19) are sixth in the East, and play a Wizards squad 12th in the East at 18-24. Both teams won their last game. New York beat Indiana 119-113 and Washington beat Chicago 100-97 on Wednesday.
My pick:
I like the Knicks here. New York is 12-8 on the road and in fact has the second fewest losses away from home in the entire NBA. Only the Boston Celtics, which have seven losses, have fewer road losses than the Knicks. Take the Knicks at -4.5, and the under at 222.5. Washington was only in a game with 197 points two days ago, while in the last two Knicks road wins, they have given up an average of 98 points. Join Our Premium Punters Club Here Join Our Premium Tipping Competition Here
---
Oklahoma City Thunder @ Chicago Bulls–8 PM ET
The Thunder and Bulls have identical records of 19 wins and 23 losses. OKC is tied for 12th in the West with the Los Angeles Lakers, and Chicago is tied for 10th in the East with Toronto.
My pick:
The Thunder have won four of their last six games, including lopsided wins over Boston and Philadelphia. In the Thunder win over the 76ers on Thursday, Shai Gilgeous-Alexander of Toronto, Ontario scored 37 points in a 133-114 win in Philly. I know the Thunder are playing their second game of a back-to-back on the road, but have momentum. Take the Thunder at +4.5, and the over at 234.5.
Join Our Premium Punters Club Here
Join Our Premium Tipping Competition Here
---
Error, group does not exist! Check your syntax! (ID: 27)
---
Denver Nuggets @ Los Angeles Clippers–10 PM ET
The Nuggets (28-13) are tied with the Memphis Grizzlies for first place in the Western Conference. The Clippers are sixth in the West at 22-21.
My pick:
This seems to be a good time to pick the Nuggets as they have won four in a row, while the Clippers have only won three of their last 10. The Clippers offense is significantly more fluid with Paul George in the lineup. The seven-time All-Star is dealing with a hamstring ailment. Take the Nuggets at +1.5, and the over at 225.5, as the Nuggets are averaging 117 points per game, the fourth highest in the NBA.
---
Join Our Premium Punters Club Here
Join Our Premium Tipping Competition Here
---
Fill In The Form Below To Receive Our NBA News Straight To Your Email For FREE!