NBA Preview: January 20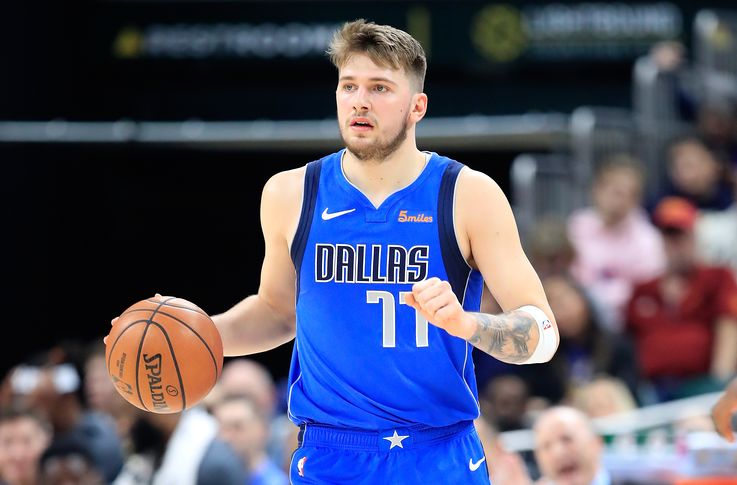 Thursday was a unique day on the National Basketball Association schedule as there was a game in Europe, (Paris, France, specifically), as the Chicago Bulls beat the Detroit Pistons, 126-108. Now that the NBA returns to normalcy after a day of uniqueness. Here are three teams I like on Friday.
---
Miami Heat @ Dallas Mavericks–7:30 PM ET
The Heat are sixth in the East at 25 wins and 21 losses. The Mavericks are fifth in the West at 24 wins and 22 losses. It is surprising Dallas is as high as they are when they are only two games above .500.
My Take:
The Heat are coming off one of their best wins of the season as they spanked New Orleans 124-98 on Wednesday. I am leaning towards the Mavericks here as Dallas (+1.5) is a very good home team (16-7), and it is tough to bet against Luka Doncic, who is averaging 33.7 points per game, which leads the NBA. I also like the over at 219.5. The Mavericks have been involved in games over 220 points in their last four games.
Join Our Premium Punters Club Here
Join Our Premium Tipping Competition
---
Brooklyn Nets @ Utah Jazz–9 PM ET
The Nets are fourth in the East at 27 wins and 17 losses, while the Jazz are sixth in the West at 24 wins and 24 losses.
My take:
If this game was in Brooklyn, the Nets would be the heavy favourite. But it is not and the altitude of Salt Lake City is an equalizer here. The Jazz are 15-8 at home and are coming off a 126-103 win over the Los Angeles Clippers. Yes I know the Clippers were without Kawhi Leonard and Paul George, but Utah is getting a career-year from Lauri Markkanen of Vantaa, Finland (24.8 points per game). Brooklyn may win, but the Jazz should cover the 7.5 point spread. They have not lost by eight points at home since December 9, when they were beaten 118-108 to Minnesota. The over/under line at the moment is 229.5. Brooklyn has not been involved in a game with 230 points or more in their last six contests.
Join Our Premium Punters Club Here
Join Our Premium Tipping Competition
---
Oklahoma City Thunder @ Sacramento Kings–10 PM ET
The Thunder are at 22-23, and 10th in the West, and the Kings are 25-18 and third in the West.
My take:
Yes, I know Sacramento is seven places ahead of Oklahoma City in the standings, but it is very tight and the Kings are only four games up on the Thunder. Oklahoma City have won four straight games where they have beaten Philadelphia, Chicago, Brooklyn and Indiana by a combined total of 63 points. The Kings are winners of five straight, but have not had tough opponents (two wins over Houston and wins over the Los Angeles Lakers, Orlando and San Antonio). Take the Thunder at -3 and the under at 241.5. The Thunder and Kings may not have great defenses, but they are not awful either. OKC is averaging 115.8 points against and the Kings are averaging 116.9 points against.
Join Our Premium Punters Club Here
Join Our Premium Tipping Competition
---
Fill In The Form Below To Receive Our NBA News Straight To Your Email For FREE!