December 1, 2021, Wednesday
Four greatest moments at Whistling Straits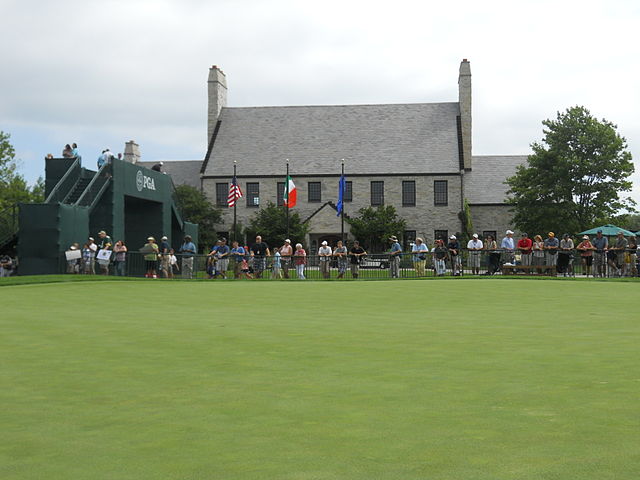 The 2021 Ryder Cup takes place starting Friday at Whistling Straits in Kohler, Wisconsin. The best golfers from Europe takes on the best golfers from the United States. Here are some of the greatest golf moments ever at Whistling Straits.
4) 2007 United States Senior Open–Brad Bryant won four times on the Champions Tour in his career, including one major at the United States Senior Open 14 years ago. Bryant put together a four-round score of -6 to beat two-time Masters champion Ben Crenshaw by three strokes. Bryant was one of only four players to shoot under par. The other two were Loren Roberts (-2), and the great Tom Watson (-1).
3) 2010 PGA Championship–In a dramatic three-hole aggregate playoff, Germany's Martin Kaymer defeated American Bubba Watson to win the 2010 PGA Championship. For Kaymer, it was his first of two career major titles, as he went on to win the 2014 United States Open. After 72 holes at Whistling Straits 11 years ago, Kaymer shot a four-round score of -11. The tournament was initially to take place in Seattle, but there was concern about hosting the PGA Championship the same year as nearby Vancouver, which was hosting the 2010 Olympic Winter Games.
---
---
2) 2004 PGA Championship–In a three-way playoff, Vijay Singh of Fiji defeated Americans Chris DiMarco and Justin Leonard in a three-hole aggregate playoff. The turning point in the playoff came on the first hole when Singh had a birdie, while DiMarco and Leonard each registered a par. For Singh, it was his third career major title as he previously won the 1998 PGA Championship and 2000 Masters.
1) 2015 PGA Championship–This was a record setting performance by Australia's Jason Day, and one of the three greatest rounds of golf in major tournament history. Day posted a score of -20 to win the 2015 PGA Championship to beat American Jordan Spieth by three strokes. Day is one off three golfers to shoot -20 at a major championship. The others are Henrik Stenson of Sweden at the 2016 British Open and Dustin Johnson of the United States at the 2020 Masters. 
---
Fill In The Form Below To Receive Our Golf News Straight To Your Email For FREE!