November 29, 2023, Wednesday
King Of The Castle: Our Selections For The Gallen Vs Terzievski Card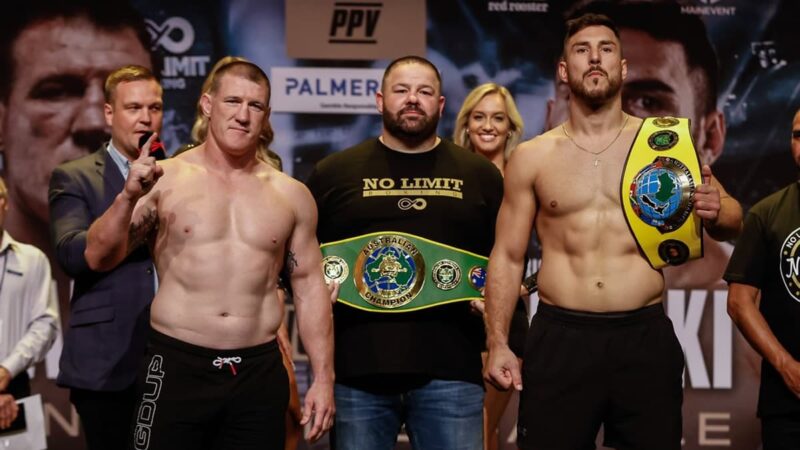 Ahead of tonight's blockbuster boxing event, promoted by No Limit Boxing, we take a deeper look at the fight's and give you our best tips.
---
Sam Goodman v Fumiya Fuse
Goodman is as talented as they come and like Garside and Tszyu, there's a reason why he is a strong favourite.
Again, not much to discuss because of the difference in ability but there should be a finish in this fight tonight, and if not, it will be disappointing for Goodman.
Hassan Hamdan v Trent Girdham
This will be a very entertaining fight. It won't be as decisive as some people think, Hamdan is a strong boxer and he showed that last month but Girdham has the talent to upset here.
I think it will go the distance and Hamdan will take the victory on points but there will be no surprises if Girdham takes the victory.
---
Error, group does not exist! Check your syntax! (ID: 9)
---
Co-Main: Nikita Tszyu (1-0) v Mason Smith (5-0)
Who's going to lose their zero? If all things are considered, it should be Tszyu walking away with the victory.
The butcher – as some would refer him as – Tszyu is fast-becoming a household name. He headlined a Fox show in Brisbane and is ready to follow in the footsteps of his family boxing lineage.
Expect chaos and expect a Nikita Tszyu knockout. At $1.10 for victory, there's not much value.
Harry Garside (2-0) v Layton McFerran (5-1)
Olympic bronze medalist, Harry Garside, is quite clearly the betting favourite to retain his Australian Lightweight title.
There's not much to discuss other than Garside being the better fighter and it will show on the night as he will walk away with a comfortable finish of a decent opponent. Maybe a mid-to-late round stoppage.
---
Main Event: Paul Gallen (12-1-1) v Kris Terzievski (10-1-1)
It's hard to look past a confident and inspired Paul Gallen. There has been plenty of back and forth in the lead-up with Gallen claiming his relatively unknown opponent hasn't pulled his weight in promoting the fight.
Gallen is coming off a third round knockout of former Manly forward, Darcy Lussick in December last year.
With similar records, and noting Gallen's experience, it's obvious that he is the betting favourite at $1.42 on Sportsbet.
Expect a dominant performance from what looks to be Australia's next heavyweight champion if he prevails tonight. A knockout is our pick.
---
---
---
FILL IN THE FORM BELOW TO RECEIVE OUR BOXING NEWS & TIPS FOR FREE!