Josh Allen's controversial Pro Bowl withdrawal makes Tyler Huntley unworthy replacement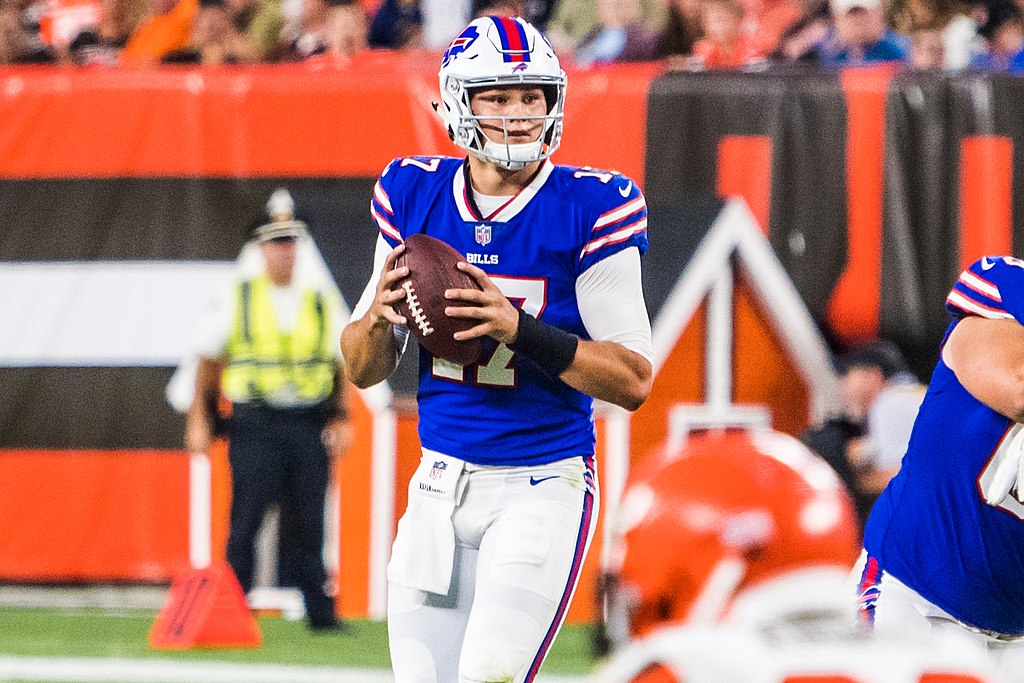 If you thought the Pro Bowl did not have much significance during the National Football League season, it has even less significance now. This week, Buffalo Bills quarterback Josh Allen of Firebaugh, California declined to participate in the Pro Bowl in Las Vegas on Sunday because of an "elbow" injury. However, his sore elbow is not keeping him from participating in the AT&T Pebble Beach Pro-Am outside of San Francisco which starts Thursday.
Allen's withdrawal has come with even more controversy. That is because you need to realize who his replacement is. It's none other than Baltimore Ravens quarterback Tyler Huntley of Dania, Florida. Huntley only completed 75 passes in 112 attempts for 658 yards and two touchdowns. He also added 43 rushes for 137 yards and another major score. Heck, the Ravens backup quarterback only played in six of the Ravens's 17 games this year and is off to the Pro Bowl? Wow!
The other two American Football Conference quarterbacks playing in this flag football contest (where no tackling will take place) are Trevor Lawrence of the Jacksonville Jaguars and Derek Carr of the Las Vegas Raiders. Patrick Mahomes of the Kansas City Chiefs is not playing as he is preparing for the much more important game (The Super Bowl), while Joe Burrow of the Cincinnati Bengals is not playing for undisclosed reasons. Justin Herbert of the Los Angeles Chargers was unable to compete because had labrum surgery on January 25. while Tua Tagovailoa of the Miami Dolphins is still having concussion issues.
---
---
You can make the argument that Huntley is in fact the worst quarterback and least deserving quarterback in NFL history to go to the Pro Bowl.  Huntley's 658 passing yards were 45th overall, his two touchdown passes were 44th overall, and his 77.2 passer rating was 40th. Much more deserving quarterbacks were Mac Jones of the New England Patriots, Ryan Tannehill of the Tennessee Titans, Kenny Pickett of the Pittsburgh Steelers and Jacoby Brissett of the Cleveland Browns. You can even make the case for Davis Mills of the Houston Texans, Russell Wilson of the Denver Broncos and Matt Ryan of the Indianapolis Colts over Huntley. The Texans, Broncos and Colts had terrible seasons, but at least their quarterbacks played more and had better overall statistics than Huntley.
If anyone finds a less deserving quarterback in NFL history from a statistical standpoint to be selected to the Pro Bowl, I will feature him in an upcoming post for The Sporting Base and apologize to Huntley. Nominations are open.
Tell us what you think in the comments below.