September 27, 2023, Wednesday
James Harden agrees to two-year extension with 76ers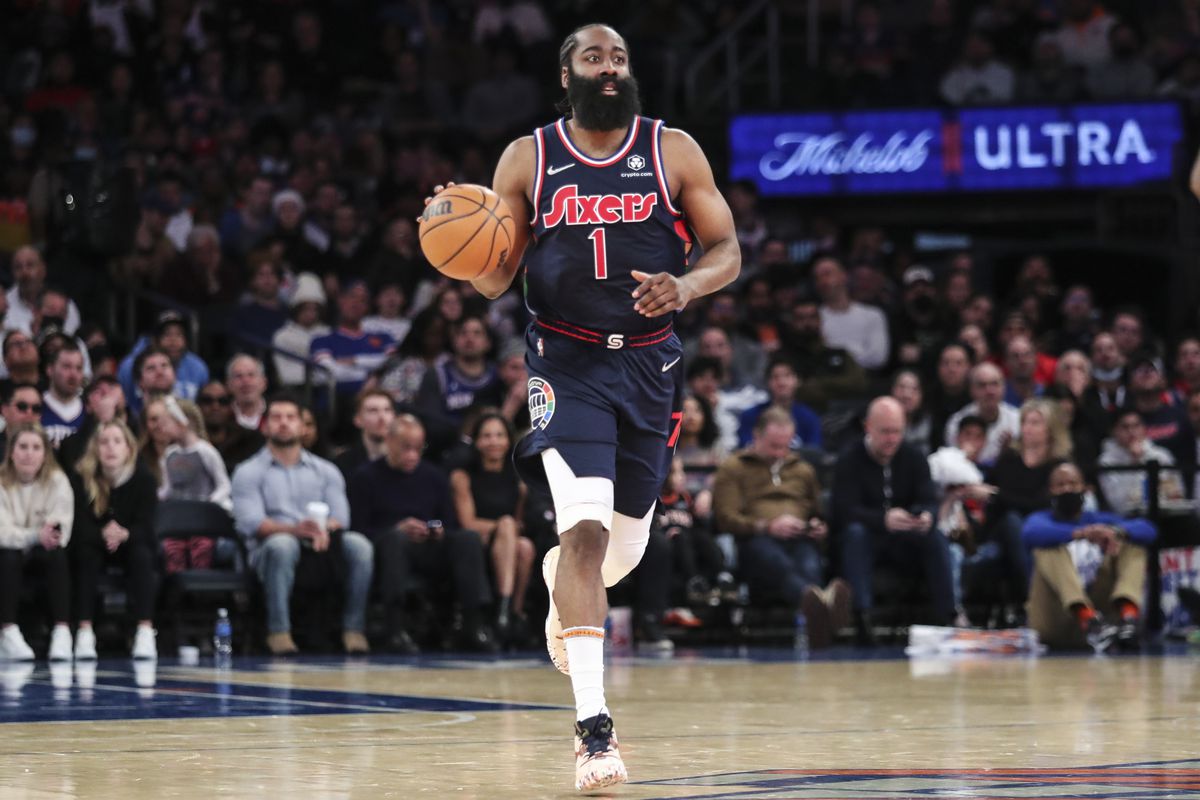 10-time All-Star James Harden has agreed to a two-year, $68 million extension to stay with the Philadelphia 76ers, ESPN's Adrian Wojnarowski reported today.
---
The 32-year-old will earn $33 million this upcoming season whilst he will have a second year option worth $35.6 million.
He will have the ability to opt out and re-enter free agency next season to negotiate an altered deal.
Harden declined a $47.4 million player option for this season and instead opted to take a pay cut which paved the way for Philadelphia to sign P.J. Tucker with the full mid-level exception and Danuel House Jr. with the bi-annual exception – both former teammates of Harden's in Houston.
---
Error, group does not exist! Check your syntax! (ID: 9)
---
By leaving money on the table, Harden has allowed the 76ers to improve the roster outside of him and increase their title odds.
Harden was dealt with Paul Millsap prior to the deadline this past season from Brooklyn in exchange for Ben Simmons, Seth Curry, Andre Drummond and draft capital.
In 21 regular season games with Philadelphia, he averaged 21.0 ppg, 7.1 rpg and 10.5 apg but struggled shooting the ball, hitting on just 40.2 per cent of his field goal attempts and 32.6 per cent of his three-point attempts.
The 76ers went 14-7 over that stretch and finished with the Eastern Conference's four-seed.
After going up 3-0 on the Raptors, they fended off a minor scare and took the series in six before the Heat ended their season in the Eastern Conference Semi Finals after MVP finalist Joel Embiid missed the opening two games of the series.
In his 12 playoff games, he averaged 18.6 ppg, 5.7 rpg and 8.6 apg shooting 40.5 per cent from the field and 36.8 per cent from three.
Over the past several seasons, he has been hampered with hamstring issues and has experienced a noticeable decline in his trademark explosiveness and acceleration.
Expecting Harden to produce at the level he did in Houston seems unrealistic; it is clear that all the years of high usage and deep playoff runs have impacted his athleticism.
He still, however, has the ability to be a lead ball-handler and provide a combination of playmaking and scoring punch.
With Embiid one of the world's best players and Harden still displaying some semblance of an All-Star talent, now is the time for Philadelphia to take that next step and compete for a title.
Tyrese Maxey, Tobias Harris, P.J. Tucker, De'Anthony Melton, Matisse Thybulle and Danuel House Jr. offer Philadelphia an enticing eight-man rotation with a combination of defence, shooting, and playmaking.
Head coach Doc Rivers may have his final opportunity to prove he can lead a team to a title after rumblings that the front office would consider parting ways with him after a disappointing playoff exit.
---
Fill In The Form Below To Receive Our NBA News & Tips Via Email!