November 29, 2023, Wednesday
FREE: Belmont Selections: Saturday 24th September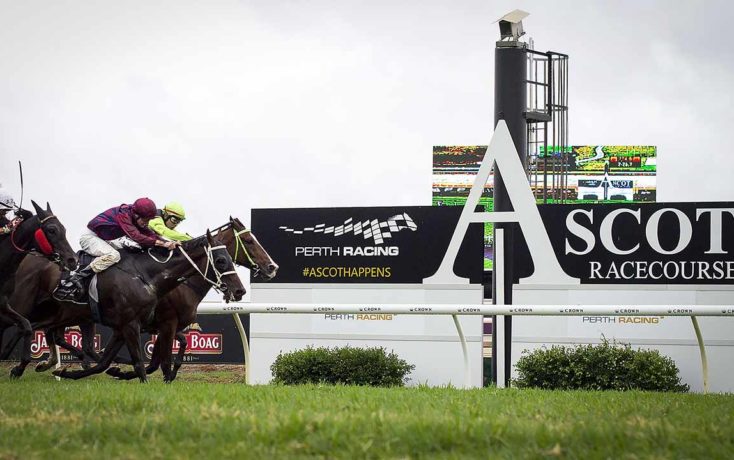 Really nice card to end the Belmont season on a high. The interesting aspect of tomorrow is the forecast rain, 3-6mm forecast at time of writing through scattered showers if the rain does come or we get more than expected, it changes a few things. If we are on a Good 4/Soft 5 throughout the afternoon tomorrow, we get ideal conditions and am very keen to get stuck in.
---
Race 1 – 12:19PM TABTOUCH – WESTSPEED PLATINUM HANDICAP (1200 METRES)
2. Ain't No Other Man – 4. Defending – 6. She's Puzzling – 1. Famous Jurney
If there's one horse in the opener who can beat Ain't No Other Man, that is Ain't No Other Man. I still have a few lingering questions around how genuine of a line chaser he is but it can't be denied he brings far and above the superior form into this Westspeed event. Comes here off the 7 days through a high rating race behind Karli's Karma, really liked the way he dug in hard and picked up again through the line once Karli's loomed up alongside him. Drops back to an easier race, gets a great map where I think he gets a chance to cross and lead without a great deal of speed engaged in the small field. The start prior beaten just under 1L by subsequent winner Let's Galahvant, gets half a kilo swing on one of his main dangers here Defending for beating that runner home the last time they met, this looks a really good race for him, just want $3.00 upwards there for me to be betting.
Defending the main danger. Really turned a corner and loved the last start win at Northam, the stable is absolutely flying, just interested how much of a start he is spotting the favourite who always travels the winner. View TOPSPORT Racing Markets Here! View PLAYUP Racing Markets Here
---
Race 2 – 12:54PM FREE ENTRY TO BELMONT PARK PLATE (1400 METRES)
4. Kosta's Crown – 9. Legacy Of Tara – 1. Saintorio – 6. Demolish
Kosta's Crown
One of the better races of the day this event for the 3yos, with numerous different formlines clashing here. Kosta's Crown was scratched from a certain win Wednesday to save for this, and although this is winnable for sure, I do think they missed an opportunity for a very easy kill.
The 1st up run off the back of 2 huge trials was just incredibly unlucky, undoubtedly would have won that race if Harvey had found clear galloping room in the straight, by the time he got out it was all too late. Steps straight up to the 1400m here which isn't overly concerning for me, most importantly he draws far better here to sit handier to the speed. Bit of commentary surrounding him being the best maiden in Perth and while I do think this is true, I just think at the current price he's a little on the thin side of the ledger at sub $3 dollars, if we saw some $3.30 upwards late in the piece I'd want to make him my best result in the race.
2.75 Units WIN @ $3.30+ BSP
Legacy Of Tara
The most interesting runner in this race is Legacy Of Tara for Sue Olive, who steps into 3yo grade for the first time off the back of 2 wins to start her career. Although in easier company, it's been the manner in which she has done so that has really took me. Sat 3 and 4 wide off the track throughout on debut and still packed too much firepower for them, before last start at Northam in a CL1 sat in the breeze outside a really strong tempo and really put pay to them late with a big space back to 2nd and 3rd, the data tells us that win was 6L faster than CL1 average so she's clearly a horse with great upside. I like the set-up for her here, thought she could cross to the top and lead here with Man Crush the other obvious speed influence drawn out in barrier 9. If she can get across to the fence just on the strength of what she's done so far I think they are going to have to be very good to run her down if she can reproduce that last run or even improve off it. Really like this filly, I marked her on the second line of betting for this race so at current prices, she's another I'd like to have something on.
1.25 Units WIN @ BSP
View PLAYUP Racing Markets Here
---
Race 3 – 1:29PM ASCOT OPENING DAY 8TH OF OCTOBER PLATE (1000 METRES)
1. Swear To God – 7. All Show – 2. Just Go – 5. Costume Party
Swear To God
Another cracking 3yo race here and really excited about the prospects of the resuming Swear To God for Rusty Stewart. This horse resumes here off the back of one of the more impressive trials you will see and for me he also looks your mapped horse from the barrier, just tucks in behind the leader Just Go stalking the speed. Great use of the claim to bring him down to 56.5kgs, Just Go gives a good kick once they straighten for home, which should give Taj plenty enough room to pop off his back and go past. He's a very classy type heading towards the Placid Ark and confident he can resume a winner here on the weekend.
2.5 Units WIN
All Show has been kept incredibly safe in the market. Actually beat home Swear To God when they met as 2yos but concedes him 3.5kgs for beating him home by 0.3 of a length there, they both did it pretty tough that day and thought her recent 400m jump out was very sharp. Think most likely she lands on the back of Swear To God in the run 3 back the fence here for O'Donnell and while I concede she does look a winning chance with some luck, they are a bit close in the market currently for my liking just from a map perspective and All Show still yet to win a race in her career.
Just Go puts himself on-speed, kicks hard and has defied the market to win his past 2 over the short course but has had a few things go his way in doing so, Kosta's Crown would have certainly beaten him home there last start with any luck. View PLAYUP Racing Markets Here
---
Error, group does not exist! Check your syntax! (ID: 9)
---
Race 4 – 2:09PM PRIVE FASHION PLATFORM HANDICAP (1000 METRES)
7. Street Parade – 2. Go Forward – 1. Ghost Who Walks – 8. No Dice
Street Parade
Early punters of the opinion Rusty Stewart can bring up a race to race double early on the card with his other classy 3yo Street Parade resuming here against the older horses. Thought his recent trial under the apprentice was really good, his 1st up effort last preparation as a 2yo was in the Listed Perth Stakes, there he was really challenged early for the top in a race run at a breakneck tempo and he was huge to stick on and only be swallowed right on the post by Left The Building, a really nice 2yo who has since left the state and been sold to Hong Kong connections. Actually beat home Kosta's Crown there so you will get a nice line through that form in the race prior. Drawn an inside barrier, can hold up in front here for Laqdar in a race without a great deal of speed, I think he can lead them along and think he can be there for a long way. I marked him $3.50 here and am looking for something above that to be betting.
2 Units WIN @ $3.50+ BSP
Go Forward
Unfortunately, a horse I've almost had enough of has again come up over my price in Go Forward.
Am forgiving of last start when he was made to punch 3 deep throughout, drops sharply back in grade here and you need only go 2 runs back and he was the run of the race giving weight to State Of Power/Cash Away and Pixie Chix. Think from the draw he's forced to be ridden colder, which I like, and he's the data horse if he turns up and the track stays in that Soft 5/Good 4 region and we miss the rain. He's over my price at around that $6-7 mark.
0.5 Unit WIN if track is Soft 5 or better. View TOPSPORT Racing Markets Here! View PLAYUP Racing Markets Here
---
Race 5 – 2:50PM PERTH RACING CLUB MEMBERSHIP HANDICAP (2000 METRES)
4. Sowar – 3. He's A Lucky Lad – 2. Crescent City – 6. Axel R Eight
Sowar
3 key winning chances according to the market here and think that is pretty bang on. This race just has a Sowar vibe to me. He's looking for this trip now after 2 super runs over the mile, draws a nice gate for a midfield run with cover and is reunited with McGruddy for the first time this campaign. Last time we saw him over this trip in this grade he was a winner under McGruddy, beating home the subsequent Albany and Pinjarra Cup winners in the process and McGruddy has been aboard for 4 of his 6 career victories. Really like this map for him and he will be closing off very strongly at the business end. At current prices this is the way we will lean. Keen on him.
1.5 Units WIN
I think he's a pretty classy type He's A Lucky Lad. Produced a really strong 2nd up win last start, looked to be in a spot of bother approaching the turn but was able to finish over the top of them, albeit I do think the fence on the cutaway was the express lane and worth lengths on the day. Potential for that win to be not as good as it looked as a result? Think from the wide draw they're happy to just drop out and let it unfold, stable really starting to get warm and feel he's probably the best horse in this race, just whether or not he gets the right run he needs to win remains to be seen. Happy to chop some out on him if he is $4.00+ on the exchange late. View TOPSPORT Racing Markets Here! View PLAYUP Racing Markets Here
---
Race 6 – 3:30PM MORLEY GROWERS MARKET HANDICAP (1200 METRES)
10. All The King's Men – 6. Savanik – 1. Apple Schnapps – 9. Miss Vasari
Think this is the most open race of the day and also the messiest from a speed map perspective with a very distinct lack of speed outside the obvious leading pair in Dance Cockey and Oceanic Rider who are both I think out of their grade in terms of being winning chances here.
All The King's Men is another 3yo on the program resuming against the older horses.
Thought his recent trial was really good, looks to have come back well, didn't begin all that well there so slight query on where he lands here if he is tardy away in what looks a very messy map to sort itself out in behind the leading pair. His 1st up performance last prep in the Perth Stakes was massive, was caught 3 wide throughout from a wide gate in a very fast run race, had Kosta's Crown on his back in the run and was only grabbed by that runner right on the post and still able to reel off the 2nd quickest last 200m of that race, very clearly he's got some real ability. Barrier 4 could be a great draw if he steps cleanly, he could just about box-seat here if he does but on the flip-side if he is slow to step, he could end up cluttered away back in the field between runners. I'll put him on top here as I do really like him as a horse, but he's just a little under my betting price here at his current quote, I'd want some mid 4$-$4.50 to be getting involved.
Savanik another that I think maps a treat here who races very well fresh and will certainly appreciate any rain around, liked her winter campaign and Holly Watson really gets along well with this mare having rode her twice for a win and a 2nd placing. I marked her around that $10 mark so she's getting right on that now.
Chances certainly don't end there, this is the most open race of the day. View TOPSPORT Racing Markets Here! View PLAYUP Racing Markets Here
---
Error, group does not exist! Check your syntax! (ID: 19)
---
Race 7 – 4:05PM BLACK HEART BART STAKES (1200 METRES)
2. Cup Night – 3. Resortman – 6. Notorious One – 5. It'sarayday
Cup Night
Despite the small field, I think this is a really good race the feature of the day and is likely to offer up many different opinions from punters and tipsters alike.
Cup Night is one of a number of horses resuming here and has had the 2 trials to tune him up for this. He's won both of those, and the more recent of the two I thought was outstanding, to me it was an ominous sign that perhaps he is back to something close to his best. Although he's had some very well-documented issues throughout the journey, this is a horse that went 1st up into a Winterbottom and with any luck would have only been beaten 1 or 2 lengths in that race. He's a 1st up winner of the Northam Stakes in what was an incredibly hot field, unequivocally he is a genuine top line sprinter when he's right. Admit Barrier 1 is a touch sticky given most likely he lands 3 back the fence here in running, but think the small field suits and can keep him well and truly within striking distance. Carbery takes this ride over his affinity he's built with It'sarayday, will certainly be hoping for the rain to stay away and the track to be in that soft 5/good 4 range, and if it does miss, I think he's a great bet at around that $5 mark. Really keen on him at the price.
2.5 Units WIN if track soft 5 or better by this stage of the day, if the rain really comes, no bet.
Resortman a deserving favourite, what a horse he has become this preparation and actually think he is even better suited at the 1200m, the 1400m in my opinion stretches him. My question being whether he can take that next step into that top bracket I'd place a horse like Cup Night in?
The race fitness he has on his side certainly brings him closer to them here if he isn't, think he maps for a terrific run one off the fence with cover here.
Notorious One the clear blowout, you could mount a case he has the most raw ability out of all of these and Johnston Porter is the perfect jockey for him and all his quirks he carries. Went around in that same hot recent trial behind Cup Night, was ridden out there but he looked to settle far better in the trial and began far better as well, looked almost more professional as a horse, has he put some of his quirks to bed? Drops out the back in the small field, but he's also in the game.
Race 8 – 4:44PM THE QUOKKA SLOT RACE IN APRIL 2023 HANDICAP (1650 METRES)
9. Western Knight – 3. Lonehand Larry – 5. Indominus – 4. Castillo De Lago
Western Knight
Early punters seem to be singing from the same hymn sheet here with Western Knight, opening up at $3.10 and already plunged into even money. He's been unsuited from inside draws, overdoing it locked away in very slowly run races, last start they absolutely crawled, he wasn't able to get around heels until passing the 200m and then reeled off the fastest L200m of the entire meeting. Draws off the fence here, he actually doesn't have horrible gate speed so I think he's more than capable of holding a spot not too far off them midfield with cover in a race with really good speed through Call Again and Castillo De Lago. Really good set-up for him to be launching over them late up to the mile, he's looking for this sort of ground now. Even money is barebones, but I think he looks one of the better bets of the day, $3+ again similar to his opening quote and we can have a crack.
3 Units WIN @$3.00+ BSP
Race 9 – 5:20PM WESTERNTRILOGY.COM.AU HANDICAP (1650 METRES)
1. Buster Bash – 9. Advanced – 6. Ration Aly – 10. Alsephina
Very difficult race to dissect to finish proceedings on AFL Grand Final Day.
Think Savage One is happy to sit outside Buster Bash with Taj, like the way Louis is riding at the moment and stays in the same grade after his last start win over this trip, only rising half a kilo after the claim. He's really hard to run down once able to find the fence and roll, losing Harvey hurts but he led them a merry dance last start, leading them up and still reeling off the fastest L400m and 200m splits of the race, he's flying and with the main dangers likely spotting him a huge start, I think he's hard to run down in the last.
Really like Advanced and Alsephina as types, they just map to get so far back from their barriers and will both be hoping to lob in that 3 wide moving line with cover blending into the race on straightening, think Benji's may be the horse carting up that 3 deep train and if either of those could land on his back that brings them right into the game.
Eeyore Wayz looks over the odds despite not being a huge fan of him at the mile off the strength of his effort a 1400m in the Farnley I thought he was terrific while Ration Aly was a sneaky good run last start and is really building towards a win, Harvey sticks, drawn well to track the speed, could be a big price late and wouldn't surprise me to see her win here either.
---
Staking Plan
Race 2 Kosta's Crown 2.75 Units WIN @$3.30+ BSP/Legacy Of Tara 1.25 Units WIN @ BSP
Race 3 Swear To God 2.5 Units WIN
Race 4 Street Parade 2 Units WIN @$3.50+ BSP/Go Forward 0.5 Units WIN if track soft 5 or better
Race 5 Sowar 1.5 Units WIN
Race 7 Cup Night 2.5 Units WIN if track soft 5 or better and we miss the rain
Race 8 Western Knight 3 Units WIN @$3.00+ BSP
5.25 Units locked in, potential for 16 Units on account of bet prices/track conditions we find ourselves on. Saying goodbye to Belmont with a bang.
---
Fill In The Form Below T0 Receive Our Tips Straight To Your Email Each Week
For FREE!