December 2, 2021, Thursday
The great Mohamed Salah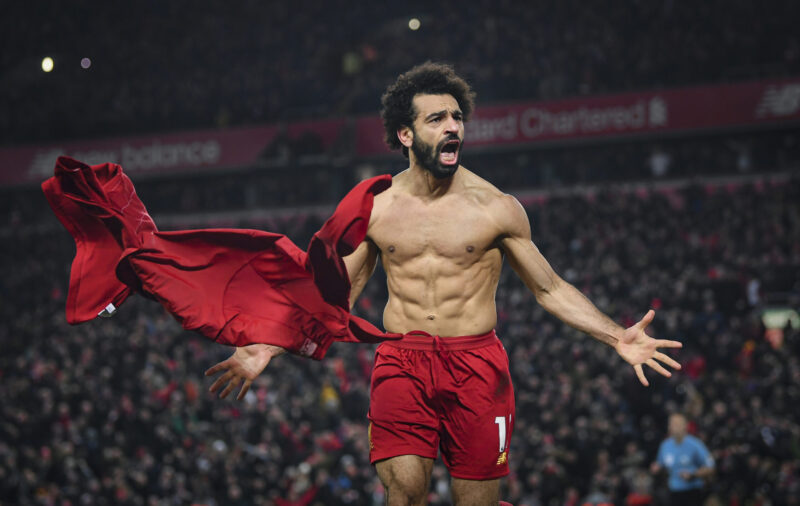 There is no doubt that Liverpool winger Mohamed Salah is one of the world's best players. But when you look at what the Egyptian has achieved, it is hard to make the argument that he isn't the Premier League's best player.
---
After scoring in this morning's Champions League clash with AC Milan, Salah has now recorded 129 goals for the club in all competitions.
It now means Salah has managed four goals in five games, including three in the premier league.
Before scoring just after halftime, Salah failed to convert a penalty in the 14th minute as AC Milan goalkeeper Mike Maignan anticipated the Liverpool players' shot.
The Egyptian was not to be denied and with Liverpool trailing the Italian team 2-1 at the break, it was an important breakthrough.
Liverpool captain Jordan Henderson then sealed the victory after sending a bullet into the bottom left corner following a deflection.
---
---
As for Salah who is currently negotiating a contract extension with the Merseyside club, he has proven time and time again that he is so valuable to the team.
After signing in 2017, Salah broke the record for most goals scored by a premier league player in a season with 32. Former Liverpool player Luis Suarez and Manchester United star Cristiano Ronaldo held the previous record with 31.
In his next three seasons, he scored 63 goals in 109 games and will look to continue his goal-scoring form this year.
While he isn't Lionel Messi or Ronaldo, Salah does not get the recognition he deserves.
He has claimed the Premier League Golden Boot trophy twice and helped his side to glory in the Champions League and Premier League.
---
Fill In The Form Below To Receive All Of Our EPL News & Tips Straight To Your Email For FREE!