November 29, 2023, Wednesday
Eagles sign defensive tackles Ndamukong Suh and Linval Joseph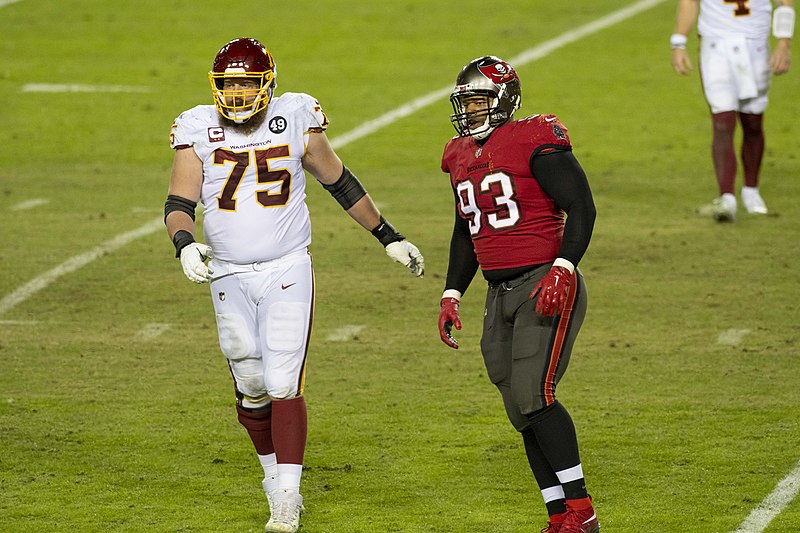 The Philadelphia Eagles signed Linval Joseph of Christiansted, United States Virgin Islands on Wednesday, and Ndamukong Suh of Portland, Oregon on Thursday according to Tim McManus of ESPN. The financial terms of the contracts have not yet been disclosed.
The Eagles will become the fourth National Football League franchise for Joseph. He has previously played for the New York Giants (2010 to 2013), the Minnesota Vikings (2014 to 2019), and the Los Angeles Chargers (2020 and 2021). While with the Vikings, Joseph was selected to the Pro Bowl in 2016 and 2017.
Last year with the Chargers, he had 57 combined tackles (30 solo tackles and 27 assisted tackles), three tackles for a loss, two quarterback hits, and one sack. In his career, Joseph has 644 combined tackles (379 solo tackles and 265 assisted tackles), 56 tackles for a loss, 75 quarterback hits, six passed deflections, eight forced fumbles, five fumble recoveries for 80 yards, one touchdown from a fumble recovery and 25 sacks. The touchdown on a fumble recovery came in a 23-21 Vikings win over the Eagles on October 7, 2018. In the postseason, Joseph has 32 combined tackles (18 solo tackles and 14 assisted tackles), three quarterback hits, two tackles for a loss, and one pass deflection.
The Eagles will become the fifth NFL franchise Suh has played for. He was previously with the Detroit Lions from 2010 to 2014, the Miami Dolphins from 2015 to 2017, the Los Angeles Rams in 2018, and the Tampa Bay Buccaneers from 2019 to 2021.
---
Error, group does not exist! Check your syntax! (ID: 26)
---
Like Joseph, Suh has not yet played a game in the 2022 NFL regular season. In 2021 with the Buccaneers, he had 27 combined tackles (15 solo tackles and 12 assisted tackles), seven tackles for a loss, 13 quarterback hits, seven tackles for a loss, six sacks, and one fumble recovery.
In Suh's NFL career, where he played 191 games, he has had 590 combined tackles (388 solo tackles and 202 assisted tackles), 130 tackles for a loss, 212 quarterback hits, one safety, one interception for 20 yards, 38 pass deflections, five forced fumbles, nine fumble recoveries for 60 yards, three touchdowns from fumble recoveries, and 70.5 sacks. Suh's lone career interception came in his rookie season, a 44-6 Lions win over the St. Louis Rams on October 10, 2010. Suh's lone career safety came in a 40-10 Lions win over the Green Bay Packers on November 28, 2013.
Suh (pictured right) was on the Buccaneers team that won the 2021 Super Bowl from the 2020 NFL season. The Buccaneers defeated the Kansas City Chiefs 31-9. In the playoffs, Suh has played 12 postseason games, and had 38 combined tackles (21 solo tackles and 17 assisted tackles), six tackles for a loss, seven sacks and one forced fumble.
Initially selected second overall in the 2010 NFL Draft, Suh was only chosen behind Rams quarterback Sam Bradford of Oklahoma City, Oklahoma. Suh played his college football at Nebraska. In his rookie year of 2010, he was the Associated Press Defensive Rookie of the Year, and was selected to this first of five Pro Bowls. Suh was also chosen to the Pro Bowl in 2012, 2013, 2014 and 2016.
Down the stretch, what Eagles newly acquired defensive tackle will have the bigger impact, Suh or Joseph?
Tell us in the comments below.