September 27, 2023, Wednesday
Denver Nuggets 2023-24 Predicted Finish, Key Acquisitions & Fantasy Stars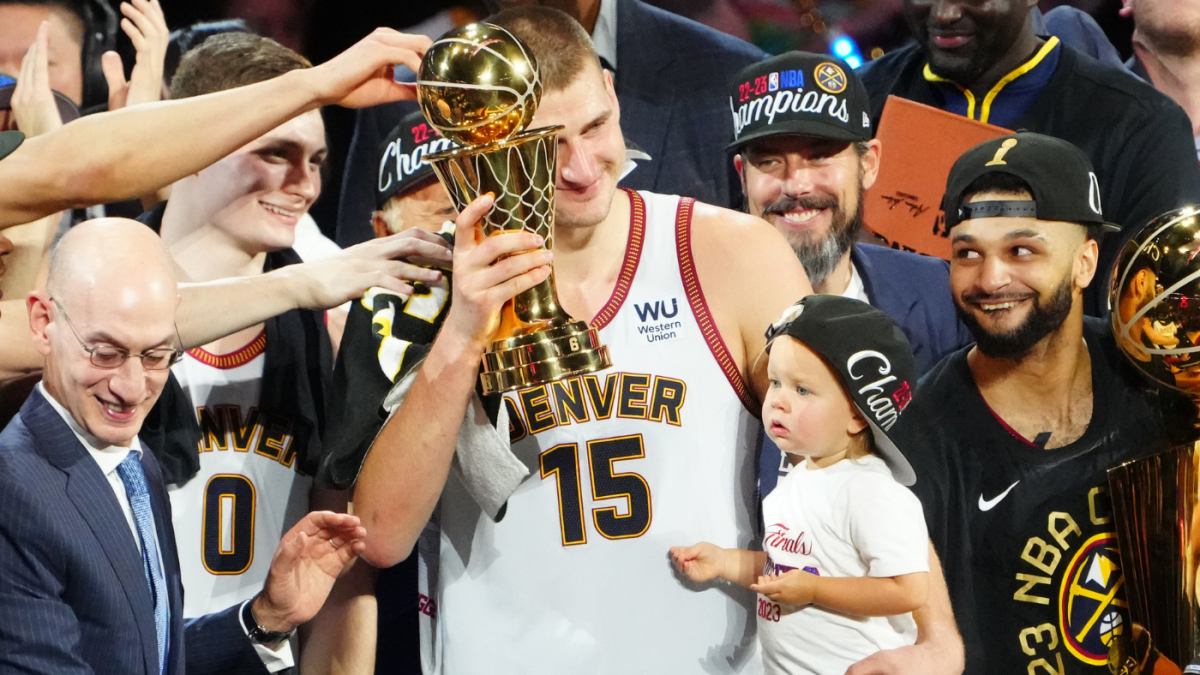 In the second of our NBA season previews, we look at the defending champion Denver Nuggets and their odds of securing back-to-back titles. In these previews, we will take a look at each team's key acquisitions, fantasy stars, and predicted finish.
---
Key Acquisitions
Denver's championship core returns for this season sans valuable bench contributor Bruce Brown who cashed in on two-year, $45 million deal with Indiana and veteran Jeff Green who is Houston-bound.
They handed Reggie Jackson a two-year, $10.25 million deal despite the 33-year-old playing just 18 total playoff minutes a season ago, signed Justin Holiday to a one-year deal, and drafted Julian Strawther, Jalen Pickett, and Hunter Tyson.
With Vlatko Čančar also out after suffering an ACL tear playing for Slovenia in August, the Nuggets will be relying on several of their younger players to make leaps if they are to shore up their bench unit.
Head coach Michael Malone ran an eight-man rotation for virtually their entire postseason run which was made possible by their elite starting group.
Second-year guard Christian Braun firms as their most trusted reserve unless a trade or buyout swing presents other options.
---
Fantasy Stars
It comes as no shock that reigning Finals MVP Nikola Jokić (1st overall, 1st C) tops the fantasy charts heading into the season.
A two-time league MVP, Jokić has earnt the crown of consensus best player on the planet and looks just as likely to put up video game numbers on a nightly basis this season as he has in the past three.
The 28-year-old has averaged 26.0 ppg, 12.2 rpg, and 8.7 apg on 66.8 TS% over the past three seasons and fell just 12 total assists shy of averaging a triple-double last season.
Jamal Murray (45th overall, 18th PG/18th SG) falls below a number of guards in fantasy projections but there is reason to believe that the 26-year-old – fresh off a postseason in which he averaged 26.1 ppg, 5.7 rpg, and 7.1 apg on 58.6 TS% – proves a steal.
Having missed the entirety of the 2021-22 season with an ACL tear, Murray played in 65 games last year averaging 20.0 ppg, 4.0 rpg, and 6.2 apg playing 32.8 minutes on average.
It does not take a tonne of imagination to envision Murray's numbers handily surging particularly given the fact that he is coming off an NBA Finals series in which he put up double-digit assists in four of his five outings.
---
Projected Finish
Having finished atop the West a season ago with 53 wins, there is little to suggest that Denver does not continue churning out wins at a similar rate or better.
Jokić is the MVP favourite, Murray enters the season with a clean bill of health, and the rest of the ensemble is largely the same.
Their true measure of success will depend on how the playoffs shake out in the Mile High City but, given how far ahead they were of any of last season's challengers, the biggest question entering the season is has anyone closed the gap on the Nuggets?
---
Fill In The Form Below To Receive Our NBA News & Tips Via Email!