September 27, 2023, Wednesday
Conor McGregor is done!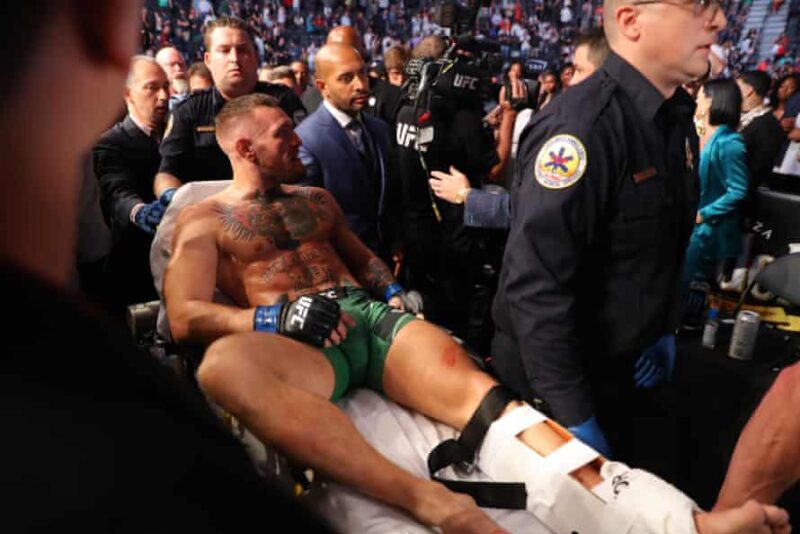 Despite the ending to yesterday's UFC264 main event between Dustin Poirier and Conor McGregor, it has delivered a rude awakening to the Irishman's fans.
---
Whether you want to accept the reality or not, McGregor is not the same fighter that won two UFC titles simultaneously.
The former UFC lightweight and featherweight champion started rapidly. Similar to his first fight with Poirier, he threw early spinning back kicks which looked to have caught the American off-guard.
Ultimately, Poirier's striking had the same effect on McGregor. It was not long before the two were on the ground and while the Irishman had a submission attempt, Poirier began unleashing on McGregor with strong ground and pound strikes – enough for McGregor's cauliflower ear to start bleeding.
After McGregor was able to get to his feet, he looked worse for wear, and shortly after, he broke his ankle. For fans, this was not a sight you wanted to see it was eerily similar to Chris Weidman's leg break from a few months back or Anderson Silva's from 2013.
---
Error, group does not exist! Check your syntax! (ID: 9)
---
With all this said, McGregor looked off the pace and Poirier was the better fighter. Even two judges scored the first round a 10-8 in the American's favour, which isn't a good indication, especially factoring in that McGregor is known for his first-round dominance where he begins to fade as the fight continues. As for Poirier, he is known for growing into a fight, so if we judge this hypothetically, then we all know how the fight would have ended, had the leg break not happened.
The fighter we all knew, was not there. McGregor was all talk during the leadup to the fight, even taking shots at Dustin's wife for being in his Instagram 'DMs'. This was also the case post-fight when McGregor was interviewed by Joe Rogan on the ground.
The usual trash talk from the Irishman was great for the build-up, it is what sells the fight, but unlike his fights with Jose Aldo and Eddie Alvarez along with his rise to stardom, he has been unable to 'walk the walk'.
It will be interesting to see what comes next for McGregor. After the show, Dana White admitted that he would probably run the rematch when the Irishman is back healthy and the two fighters said this too. Six weeks with a crutch and months of rehab will keep the former two-weight UFC champion out of contention for the time being and Poirier will be looking towards Charles Oliveira for a shot at the lightweight strap.
Stay tuned for more if anything progresses.
---
Fill In The Form Below To Receive Our UFC Previews, Tips & News Straight To Your Email!