November 28, 2023, Tuesday
Broncos linebacker Von Miller becomes second active NFL player with coronavirus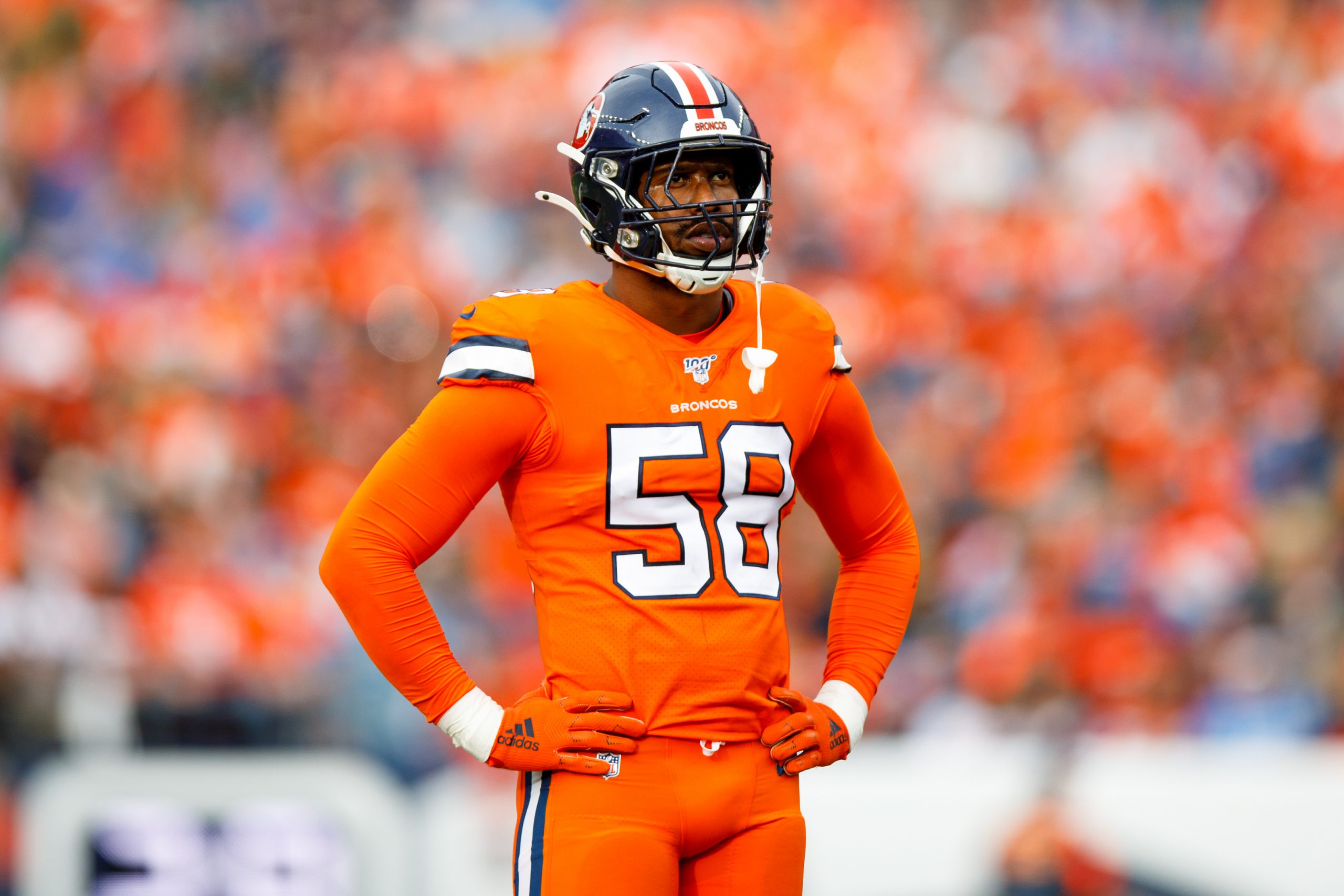 Denver Broncos linebacker Von Miller of Dallas, Texas has become the second active National Football League player to be diagnosed with coronavirus. According to Jeff Legwold of ESPN, Miller was being extremely cautious and still got the disease.
Miller states he has been out of the house only four times in the last month, and each time it was only to get food with his brother down the street in Englewood, Colorado. There are currently 9,047 cases of coronavirus in the state of Colorado and 391 deaths. The first active NFL player with coronavirus was Los Angeles Rams center Brian Allen of Clarendon Hills, Illinois who caught the virus while in southern California.
It should be noted that coronavirus has hit the Colorado sports community. As of April 7, three players for the Colorado Avalanche of the National Hockey League had the disease. However there were no reports on who those three Avalanche players are.
There is no doubt that Miller is one of the most high profile sports stars who has been diagnosed with coronavirus to date. The Super Bowl Most Valuable Player from four years ago, Miller had six tackles, two and a half sacks and two forced fumbles as the Denver Broncos defeated the Carolina Panthers 24-10 from Santa Clara, California in Super Bowl 50 on February 7, 2016.
In 15 games this past season, Miller was selected to the Pro Bowl for the eighth time. He also had eight sacks, 46 combined tackles, 33 solo tackles, 13 assisted tackles, 10 tackles for a loss and 20 quarterback hits. In January, Miller was selected as the fourth best NFL player of the decade by The Sporting Base and earlier this month was one of the eight unanimous selections of the NFL's All-Decade Team.