September 27, 2023, Wednesday
Bills sign defensive end Leonard Floyd and cornerback Cameron Dantzler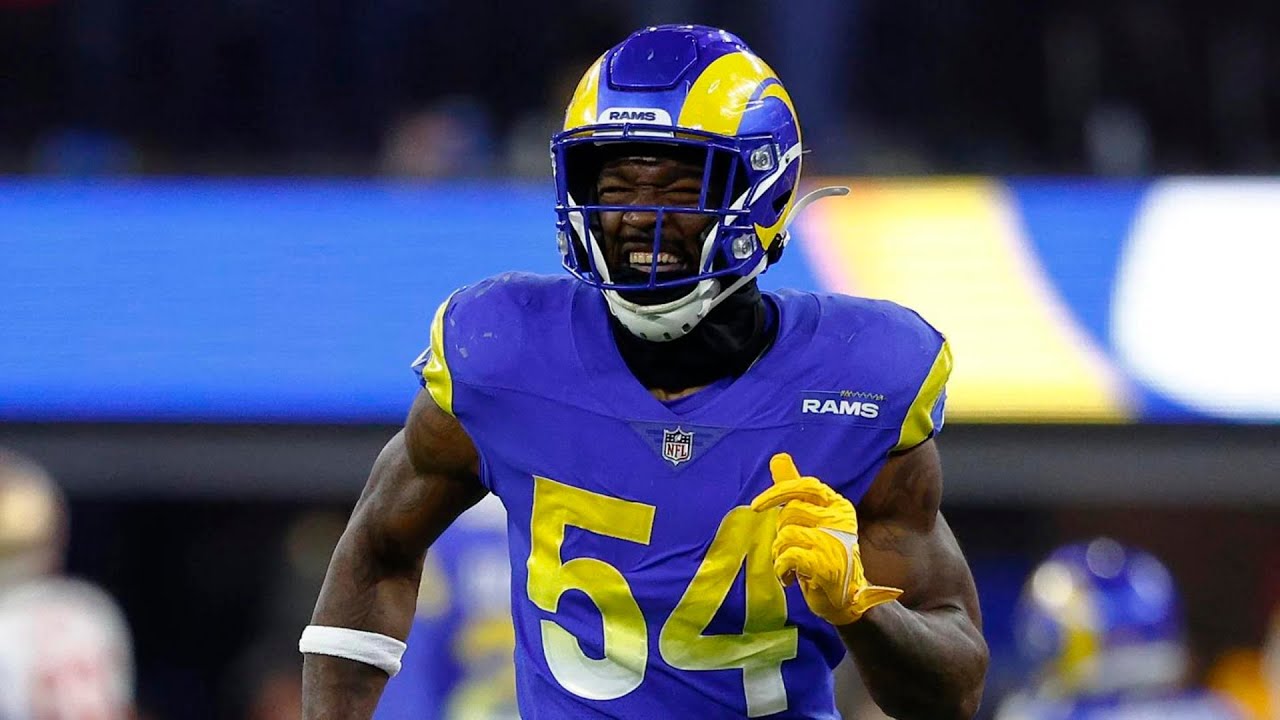 When the Buffalo Bills struggled as a unit defensively in a 27-10 loss to the Cincinnati Bengals in the AFC Divisional Playoff, it is not surprising that changes were going to be made. This past week the Bills signed two free agent defensive players that are intended to add stability and depth. On Tuesday, the Bills signed defensive end Leonard Floyd of Atlanta, Georgia to a one-year deal worth $7 million according to Alaina Getzenberg according to ESPN. Then on Wednesday, the Bills signed cornerback Cameron Dantzler of Hammond, Louisiana to a one-year deal according to Getzenberg. The financial deals of that contract have not yet been announced.
The Bills become the third team Floyd has played for. He was with the Chicago Bears from 2016 to 2019, and then the last three seasons (from 2020 to 2022) with the Los Angeles Rams. In 104 NFL games, Floyd has 338 combined tackles (207 solo tackles and 131 assisted tackles), 54 tackles for a loss, 103 quarterback hits, two safeties, 47.5 sacks, two interceptions for 30 yards, one pick six, 13 pass deflections, three forced fumbles, seven fumble recoveries for 21 yards, and one fumble recovery for a touchdown.
Both of Floyd's career interceptions came in victories. The first was a pick six for 19 yards and came in a 41-9 Bears win over the Bills on November 4, 2018. The second was for 11 yards and came in a 30-23 Rams win over the Arizona Cardinals on December 13, 2021.
In 2022, Floyd had 59 combined tackles (31 solo tackles and 28 assisted tackles), 22 quarterback hits, 10 tackles for a loss, nine sacks and one fumble recovery. Also while with the Rams, Floyd won Super Bowl LVI. In the 23-20 Rams home win over the Cincinnati Bengals on February 13, 2022, Floyd had five combined tackles (four solo tackles and one assisted tackle), one quarterback hit, one tackle for a loss and one sack.
Dantzler had spent the last three seasons with the Minnesota Vikings. In 35 career games, he has 149 combined tackles (125 solo tackles and 24 assisted tackles), six tackles for a loss, three interceptions, 17 pass deflections, three forced fumbles and two fumble recoveries for 16 yards.
In 2022, Dantzler had 50 combined tackles (45 solo tackles and five assisted tackles), three tackles for a loss, five pass deflections, one forced fumble and one fumble recovery for 16 yards. The forced fumble and fumble recovery came in a 29-22 Vikings win over the Chicago Bears on October 9, 2022. The first fumble recovery in Dantzler's career came in his rookie season–specifically in a 27-24 Vikings win over the Jacksonville Jaguars on December 6, 2020.
---
Fill In The Form Below To Receive Our NFL News Straight To Your Email For FREE!