November 29, 2023, Wednesday
Australia's new doubles queen Storm Hunter still can't quite believe it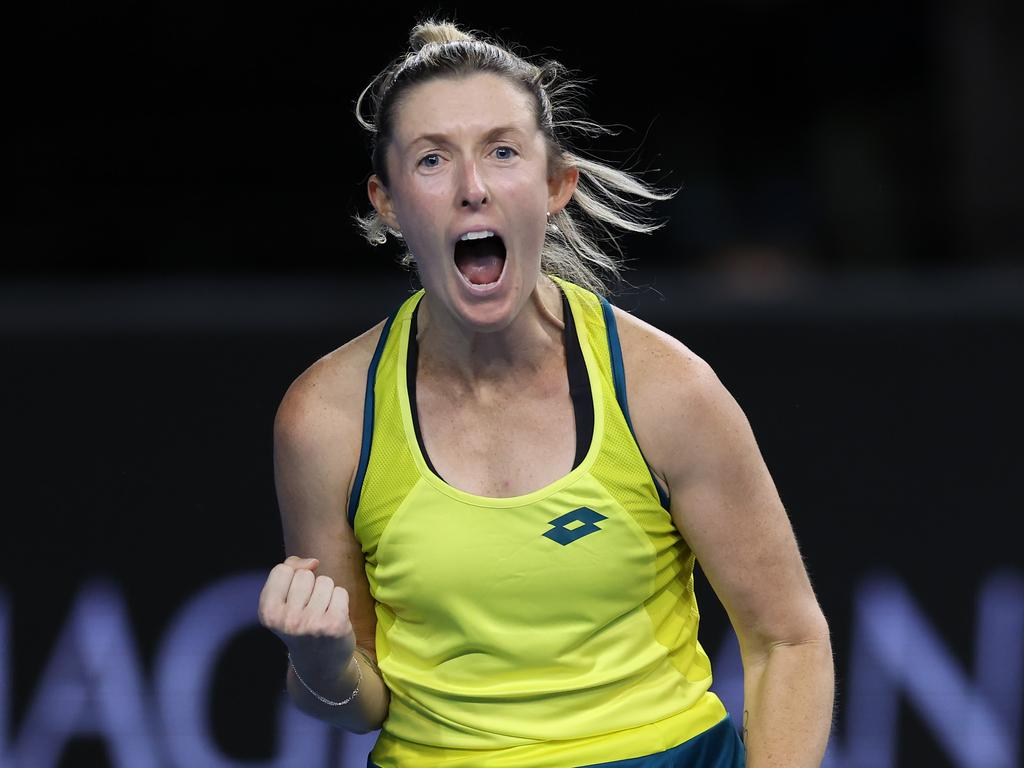 Storm Hunter has finished the 2023 season as the world's top-ranked doubles player after winning 42 of her 56 matches across the calendar year, and while she's certainly enjoying the success, it's not something she ever really expected.
---
"To be honest, it still hasn't really sunken in. It's crazy," she admitted on Tuesday.
The Rockhampton-born, Melbourne-based star confirmed her place amid the tennis world's elite after she and ace partner Elise Mertens made it to the semifinals at the WTA Finals in Cancun. The pair fell to German combo Vera Zvonareva and Laura Siegemund 6-3, 3-6, 5-10, but making the final four was more than enough.
Hunter's achievement makes her just the third Aussie woman to ever hold the doubles top seed after Samantha Stosur in 2006 and Raennae Stubbs in 2000.
"I honestly didn't think this would ever happen to me in my life," Hunter admitted. "It was kind of a dream that just always was there [for me], but kind of seemed impossible."
Before climbing to the first rank in doubles this year, Hunter had already more than proven her talents in the two-player arena when she and fellow Australian John Peers won the 2022 US Open mixed doubles. She also finished in the top four in the women's doubles in the States that year and made the Wimbledon finals earlier this season.
For now, though, the celebrations will have to wait; Hunter rushed from Cancun to link up with the Australian team in Spain at the Billie Jean King Cup Finals. There, she teamed up with Kimberly Birrell—Australia's top-ranked singles player—to win 7-5, 6-7(2) [10-5].
Ajla Tomljanovic and Daria Saville lost their singles rubbers, however, leaving Australia facing elimination if they can't beat a Kazakhstan line-up spearheaded by Elena Rybakina.
"I'll be able to celebrate once we finish here. For now, it's just doing my part," Hunter said.
---