November 29, 2023, Wednesday
Shootout hero Arnold has writen herself into Aussie sport folklore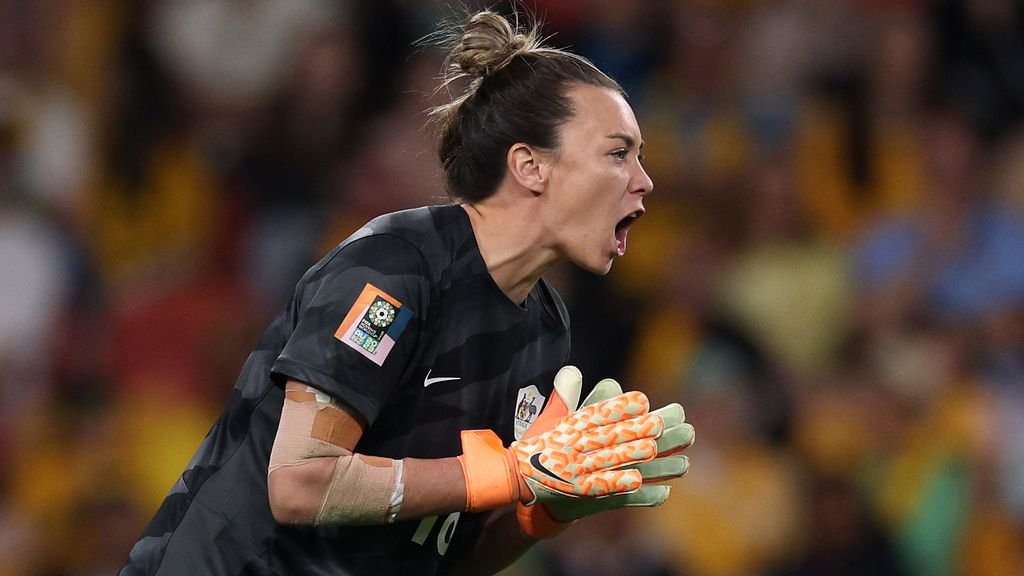 On the evening of August 12, the entire country stopped breathing for 20 minutes. All eyes were on the action at Suncorp Stadium, where the Australia vs. France quarterfinal would be decided by penalty kicks. At the heart of the shootout, Mackenzie Arnold was writing her name into folklore.
---
What followed was nothing short of immense. Arnold made three saves in the 20-shot battle, stopping three French attempts before Australia finally clinched a 7-6 victory.
Like any good story, there were certainly high highs and low lows.
Perhaps the biggest for Arnold herself was the kick she missed, slammed against the post. She had already saved two and had the chance to finish the job, but a jagged shot just a little to the right kept the shootout alive for the French. It was that moment that etch Arnold's name—to shake off the miss, lift, and save another was immense.
Except, while history shows she saved one more, she actually saved two. After her miss, she denied Kenza Dali's spot-kick before VAR demanded it be retaken due to an early step.
And so Arnold, with a rubbed-away save and a miss in her mind, just saved it again.
It was enough. Cortnee Vine sunk hers, and Australia was through.
After the match, once the adrenaline had died down and Arnold had time to reflect on the 7-6 shootout win, all she could do was celebrate, in her mind as well as when speaking to the media at Suncorp Stadium that evening.
"This feeling is something I've never felt before. I'm just so proud of the girls. But I feel like I don't know what to say—I'm overwhelmed," she said that night.
"I didn't feel I had too much to do for long periods of time but there were a couple of saves I needed to make and I'm glad I was able to do my job and help the team.
"I'll be dwelling on the penalty I missed for a while but I just wanted to keep doing my job.
"The girls are singing my praises, but I'm seriously so proud of each and every one of them—especially after I missed the penalty as well, and seeing them rally around me like they did and to keep me in the game. I'm so thankful."
"I definitely haven't processed it. That is the craziest game I've ever played, considering what was on the line. It's going to take a long time to really realise what has happened and what I've done, what the team has done. I'm just super proud to be Australian."
She added: "I will remember this night for the rest of my life."
Australia coach Tony Gustavsson had plenty to praise when talking to the media after the epic quarterfinal showdown (and more than enough to think about heading into Wednesday's semifinal) but he singled out Arnold—who was crowned the best player on the park in the minutes after the win—in particular.
"She was unbelievable for the whole game plus penalty shootout," Gustavsson said on Optus Sport. "The composure, the bravery, but then also to come back from that miss when she [could have] been the hero of the country.
"To stay in the game and then come back and be the game changer, I'm so happy for her."
It's no understatement to say every Aussie feels the same. The legend of Arnold, the Matildas' brick wall, and her three saves on August 12 won't go away for a long, long time.
---