November 29, 2023, Wednesday
Will Lewis Hamilton return for 2022?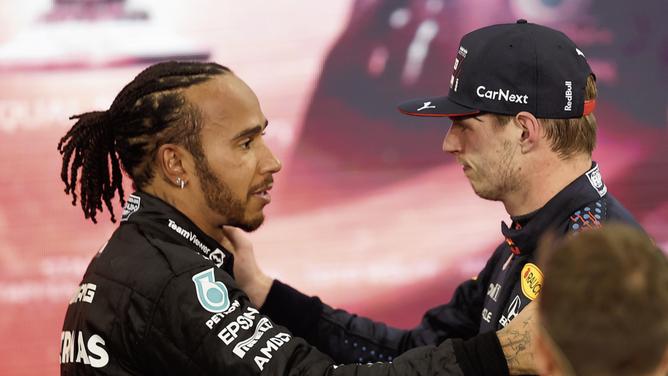 In the wake of one of the most controversial ends to a Formula 1 season, there has been plenty of speculation over whether seven-time world champion, Sir Lewis Hamilton will return to the grid for 2022.
With the scenes created by Australia's Michael Masi, the F1 race director in the final race of the season which gifted Max Verstappen the 2021 championship, it is obvious why Hamilton may be questioning a return next year.
Having broken barriers in the sport, becoming the first Black driver to win in F1 and raising critical issues on race weekends, the sport of F1, especially the FIA and Masi let Hamilton down.
By breaking its own rules, the FIA has been questioned for the circumstances which led to Verstappen overtaking Hamilton on the final lap and thus winning the championship – in a controversial fashion.
Without going into the broken rules, which are clear and obvious, it was a dark day for the sport and a dark day for fans who have trusted rules to be followed.
---
Error, group does not exist! Check your syntax! (ID: 9)
---
This is not to say the F1 was squeaky clean heading into the final race. There were plenty of occasions that showed Masi's incompetence as a race director and why the FIA needs to make the necessary changes so these instances never happen again.
As for Sir Lewis Hamilton, whether he returns or not, he will go down as the greatest driver in the history of F1. He's broken almost every record there is and equalled Michael Schumacher's world titles in the process.
In the weeks following what some call a 'robbery', Hamilton has only been seen publicly on two occasions – when he was knighted in the same week as the title decider and at the Mercedes headquarters for the celebration of the team's Constructor's Championship victory which was coupled with a goodbye to a long-standing teammate, Valterri Bottas.
Since then, Hamilton has taken a step back from social media and has unfollowed everyone on the app. It has been described by his brother Nicolas, as a "detox", which is understandable.
What we do know is that Mercedes Team Principal Toto Wolff has said Hamilton is "at a loss for words" with what happened in Abu Dhabi, but is confident about the star's return with a new era of car for 2022.
It will be a matter of time before we hear from Hamilton and his decision on if he will stay in the sport.
---
Fill In The Form Below To Receive Our Tips For Every Race Via Email!