Dolphins sign cornerback Jason McCourty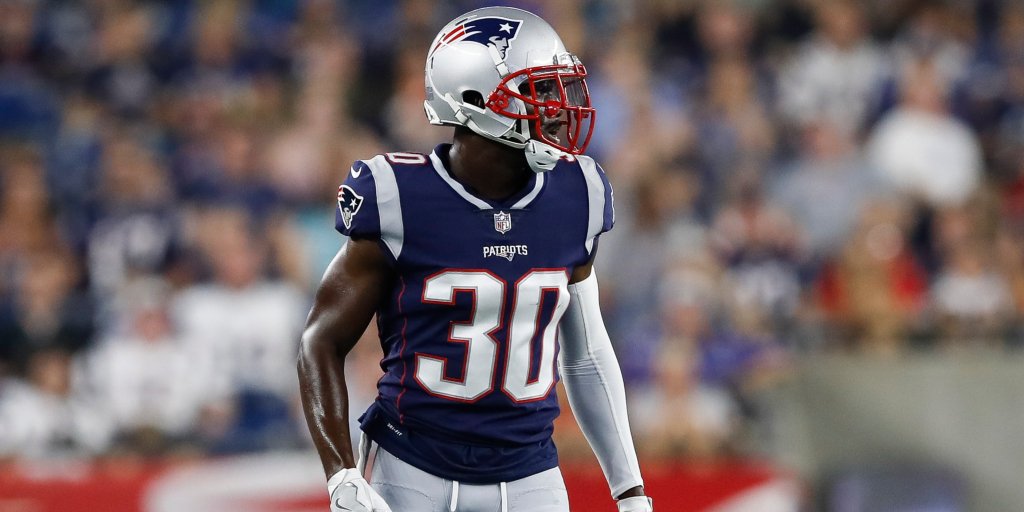 The Miami Dolphins have signed cornerback Jason McCourty of Nyack, New York according to Bryan DeArdo of CBS Sports on Friday. The length of the term of the deal is for one year. We do not know at this time the financial details of the contract.
This will be McCourty's fourth National Football League team. He previously played with the Tennessee Titans, Cleveland Browns, and New England Patriots.
McCourty played with the Titans from 2009 to 2016, the Cleveland Browns in 2017, and with the Patriots since 2018. This past season with the Patriots, McCourty had 42 combined tackles (30 solo tackles and 12 assisted tackles), and three pass deflections. In 166 National Football League games, McCourty has 723 tackles (588 solo tackles and 135 assisted tackles), 18 tackles for a loss, one quarterback hit, one sack, 18 interceptions for 174 yards and one touchdown, nine forced fumbles, and five fumble recoveries for 139 yards and two touchdowns.
Both of McCourty's touchdowns from fumble recoveries came with the Titans. The first was a 77-yard fumble return for a touchdown (the longest fumble return for a touchdown in the 2013 NFL season) in a 20-13 Titans loss to the Seattle Seahawks on October 13, 2013, and the second was for 62 yards in a 45-21 Titans loss to the Houston Texans on November 30, 2014.
McCourty's interception return for a touchdown also came in a loss to the Texans. McCourty had a pick-six for 56 yards in a 33-17 Browns loss to Houston on October 15, 2017.
---
---
While with the Patriots, McCourty was part of the New England team that won Super Bowl LIII. The Patriots defeated the Los Angeles Rams 13-3 in Atlanta on February 3, 2019. In the Super Bowl, McCarty had five combined tackles (four solo tackles and one assisted tackle), and two pass deflections. While in New England, Jason McCarty had a chance to play with his twin brother Devin, who has played his entire career with the Patriots since 2010.
Jason McCourty is the second cornerback to change NFL teams via free agency this week. On Tuesday, the Las Vegas Raiders signed cornerback Casey Hayward Jr. from the Los Angeles Chargers. 
---
Fill In The Form Below To Receive Our NFL News Straight To Your Email For FREE!