November 27, 2022, Sunday
Novak Djokovic wins his sixth ATP Finals title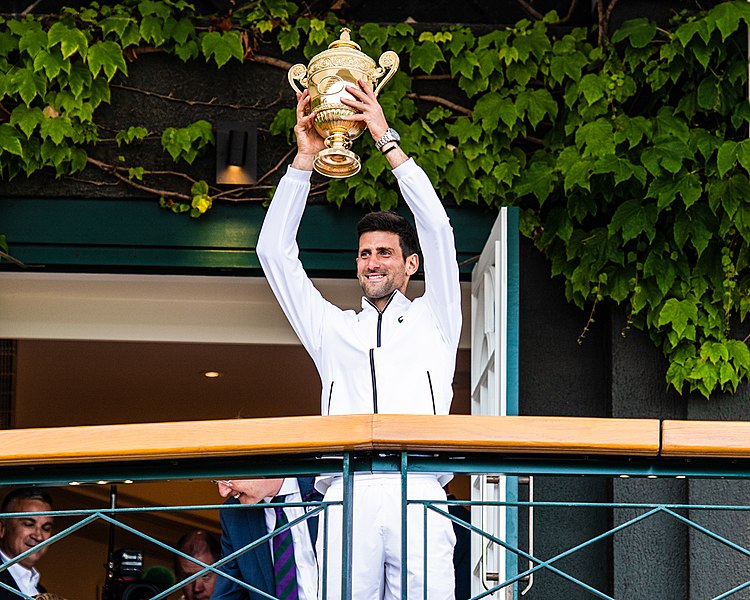 Reigning Wimbledon champion Novak Djokovic of Belgrade, Serbia won his sixth ATP Finals tournament on Sunday. In the tournament that featured the second through ninth ranked players in the world in Turin, Italy, Djokovic defeated 2022 French Open finalist and 2022 United States Open finalist Casper Ruud of Norway, 7-5, 6-3, in the final.
A reason for Djokovic's success in Italy on Sunday was his serve. Djokovic had nine aces compared to Ruud's six. Djokovic also had zero double faults, and had a first serve percentage of 71%.
Djokovic won all of his three matches in the Red Group. He defeated Stefanos Tsitsipas of Greece 6-4, 7-6, Russia's Andrey Rublev 6-4, 6-1, and Russia's Daniil Medvedev, 6-3, 6-7, 7-6. Then in the semifinals, Djokovic defeated American Taylor Fritz, 7-6, 7-6. In Djokovic's win over Fritz, Djokovic won 7-5 in the first set and 8-6 in the second set.
---
---
Djokovic's five prior ATP Finals titles were in 2008 in Shanghai, China, and then four years in a row from 2012 to 2015 at the O2 Arena in London, England. The only other tennis player to win six ATP Finals is Roger Federer of Switzerland, who won in 2003, 2004, 2006, 2007, 2010, and 2011.
This was Djokovic's fifth ATP title in the 2022. In addition to winning the ATP Finals in Italy and Wimbledon, Djokovic beat Tsitsipas 6-0, 7-6 in the final of the Italian Open, Marin Cilic of Croatia in the final of the Tel Aviv Open in Israel, 6-3, 6-4, and Tsitsipas again 6-3, 6-4 in the final of the Astana Open in Kazakhstan. At Wimbledon, Djokovic beat Australian tennis star Nick Kyrgios in four sets, 4-6, 6-3, 6-4, 7-6.
Djokovic will not be at the Davis Cup this week however. That is because Serbia was not one of the eight tennis nations to reach the 2022 Davis Cup quarterfinals in Spain.
---
Fill In The Form Below To Receive Our Tennis News Straight To Your Email For FREE!