Denis Shapovalov stuns Rafael Nadal in the third round of the Italian Open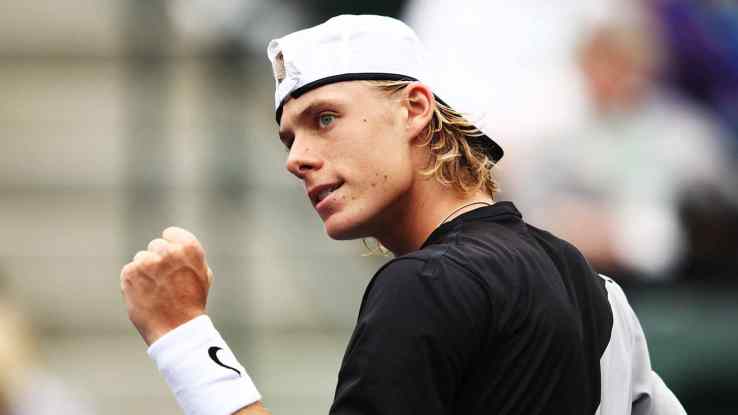 In a gigantic upset at the Italian Open, Denis Shapovalov of Toronto, Ontario defeated Rafael Nadal of Spain 1-6, 7-5, 6-2 in the third round of the 2022 Italian Open on Thursday. To put this win into perspective, you need to realize that Nadal has won the Italian Open a remarkable total of 10 times. 
This victory by Shapovalov, the 13th ranked Canadian simply came out of nowhere. He was clobbered in the first set and was completely not in the match as the King of Clay looked like he would steamroll past Shapovalov on his way to the quarterfinals. Nadal's mother and sister were also extremely relaxed while watching Nadal in the stands.
Then in the second set, Shapovalov got an early break and gave him hope. Nadal then broke Shapovalov back, before Shapovalov broke Nadal again in the 11th game of the second set. Then in the third set, Nadal lacked energy. When was the last time you actually saw Nadal lack energy? Well it happened on Thursday, and in the process, the third set did not take long at all, as Shapovalov won four more games than the greatest player who has ever played tennis on dirt.
---
---
Shapovalov has beaten Nadal once before. That happened in the third round of the 2017 Rogers Cup in Montreal. However that match was in Canada, on a hard court where Canadians traditionally do great at. This win came on clay, a surface where Nadal is fantastic on.
Shapovalov is one of two Canadian men left at the Italian Open. The other is Felix Auger-Aliassime of Montreal, Quebec. Who does Auger-Aliassime play on Friday in the quarterfinals? Well, he has world number one Novak Djokovic of Serbia. This will be their first ever meeting head-to-head.
---
Fill In The Form Below To Receive Our Tennis News Straight To Your Email For FREE!