Steelers and Chargers add to their defense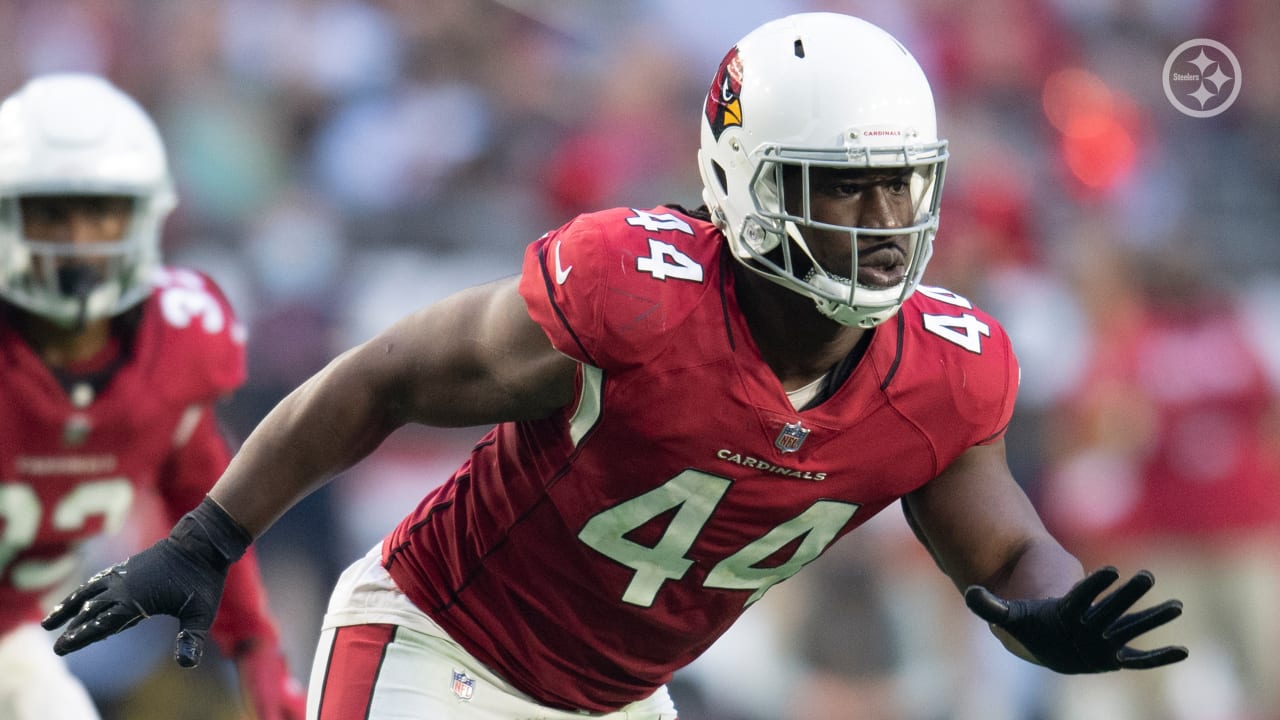 As National Football League teams begin voluntary workouts, teams are still filling out their rosters with free agent signings. On Wednesday, the Pittsburgh Steelers signed outside linebacker Markus Golden of St. Louis, Missouri to a one-year contract according to Brooke Pryor of ESPN. Also within the last week, the Los Angeles Chargers signed defensive lineman Nick Williams of Birmingham, Alabama to a one-year contract according to Jason Reed of Fansided.
Golden is joining his third NFL franchise after seven seasons (and two different stints) with the Arizona Cardinals, and two seasons with the New York Giants. This past season in Arizona, he played 17 games and had 48 combined tackles (26 assisted tackles and 22 solo tackles), 20 quarterback hits, seven tackles for a loss, and 2.5 sacks.
In Golden's career, he has 323 combined tackles (206 solo tackles and 117 assisted tackles), 62 tackles for a loss, 130 quarterback hits, one interception for one yard, seven pass deflections, 11 forced fumbles, four fumble recoveries for 72 yards, one touchdown from a fumble recovery and 47 sacks. Golden's interception and touchdown came in losses to the New England Patriots.
It appears Golden was not the Steelers's first choice when it came to adding experience to their linebacking group. According to Pryor, the Steelers had interest in bringing back linebacker Bud Dupree of Macon, Georgia, who played his first six NFL seasons with Pittsburgh before two seasons in Tennessee. However, Dupree decided to sign with Atlanta instead.
---
Error, group does not exist! Check your syntax! (ID: 26)
---
Williams is joining his sixth NFL franchise after three seasons with the Kansas City Chiefs, one season with the Miami Dolphins, two seasons each with the Chicago Bears and Detroit Lions, and one season with the New York Giants. This past season in New York, Williams had 15 combined tackles (10 assisted tackles and five solo tackles), two quarterback hits, and two pass deflections. Both pass deflections came in Giants wins. The first came in a 20-12 New York win over the Chicago Bears on October 2, and the second came in a 23-17 New York win over the Jacksonville Jaguars on October 23. Williams missed the last nine games of the season with a biceps injury.
In Williams's career, he has played 83 games. He has 125 combined tackles (67 solo tackles and 58 assisted tackles), 19 quarterback hits, 14 tackles for a loss, 7.5 sacks, seven pass deflections and two fumble recoveries for four yards. Both fumble recoveries came in wins with the Bears during the 2019 NFL season. The first was in a 16-6 Chicago win over the Minnesota Vikings on September 29, 2019, and the second was in a 19-14 Bears win over the Giants on November 24, 2019.
---
Fill In The Form Below To Receive Our NFL News Straight To Your Email For FREE!