November 29, 2023, Wednesday
Something each: Storm and Tigers finalising Olam and Blore player swap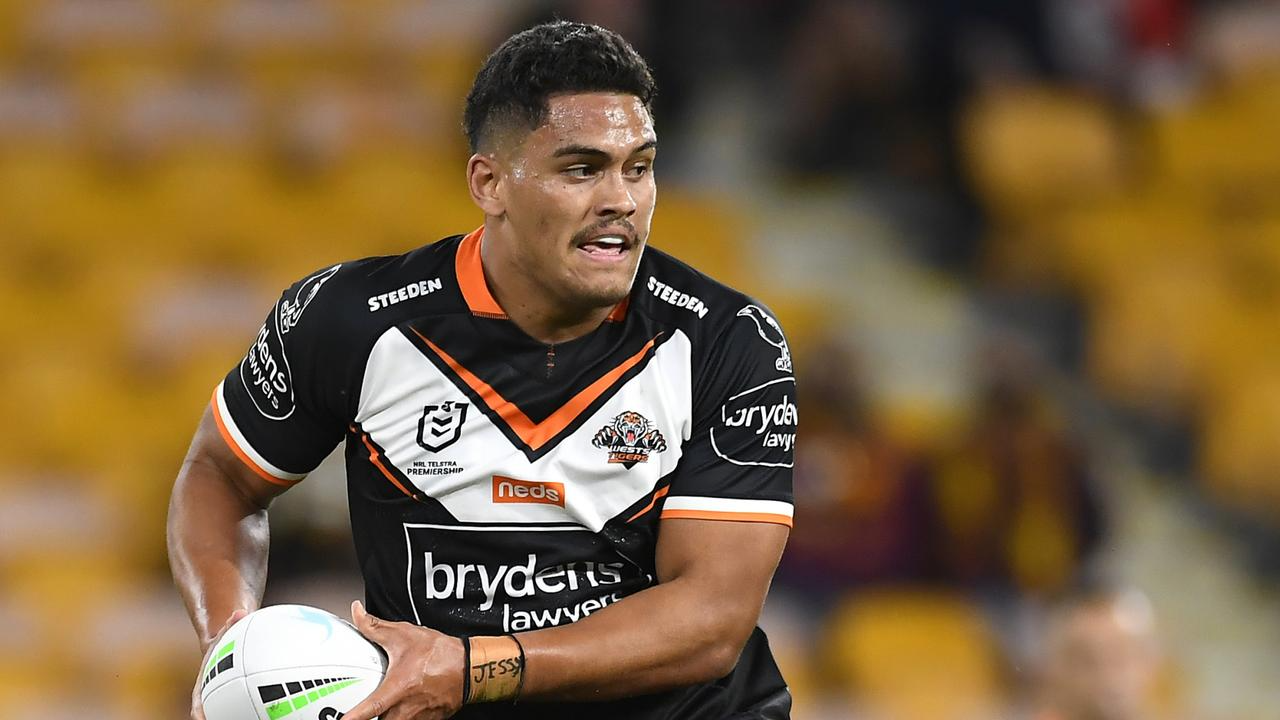 Benji Marshall is in Melbourne this week to finally bed down a player swap between Melbourne and Wests that will see Justin Olam head north to Campbelltown and Shawn Blore trade orange and black for southern purple heading into the 2024 NRL season.
---
Marshall sees Olam as the "missing piece" for his backline next year, SEN Radio has reported, and wants to get him into the team as quickly as possible to begin preseason training.
Download Our FREE NRL App Here
Vice versa, Blore will plug into Craig Bellamy's Melbourne forward pack quite well. While he won't yet be the main engine for the Storm, there have already been conversations in the offices of the Victorian powerhouses about keeping him around well into the 2020s. The soon-to-be Melbourne forward is still just 23.
In quite a rare situation, the bargain trade seems to suit both clubs perfectly.
For Benji, the experience Olam brings to the team will be key. Olam, 29, has played 140 NRL games since he debuted in 2018 and won the premiership with the Storm in 2020. Since his time under Bellamy, he has risen to become an international test centre and made 14 appearances with Papua New Guinea.
Blore is on the other side of his career, with many at the Tigers and Storm both putting high wraps on him. While The Sporting Base can only imagine Marshall and the Tigers would rather keep Blore, using his as a trade piece to buff up the backline works well for the Tigers.
Download Our FREE NRL App Here
The deal is expected to be rubber-stamped early next week. From there, the two clubs will have to figure out when they want the players to move, though it should be quite quickly.
---