November 29, 2023, Wednesday
Serena Williams inducted into National Women's Hall of Fame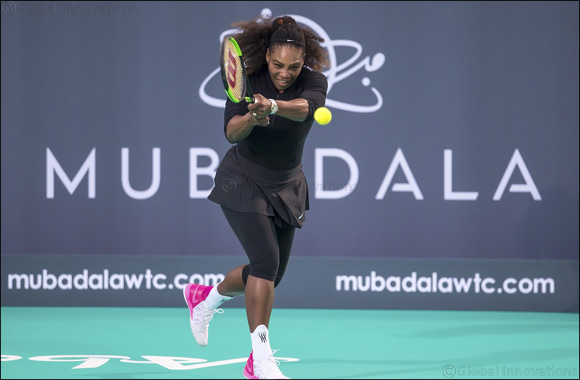 According to the WTA on Friday, American tennis superstar Serena Williams of Saginaw, Michigan will be inducted into the National Women's Hall of Fame in 2024. This American institution is located in Seneca Falls, New York.
Williams becomes the 14th American athlete to join the National Women's Hall of Fame. She follows figure skater Tenley Albright of Newton Centre, Massachusetts, swimmer Donna de Varona of San Diego, California, golfer Babe Didrikson Zaharias of Port, Arthur, Texas, swimmer Gertrude Ederle of New York City, New York, tennis player Althea Gibson of Clarendon County, South Carolina, soccer player Mia Hamm of Selma, Alabama, tennis player Billie Jean King of Long Beach, California, jockey Julie Krone of Benton Harbor, Michigan, paraylmpic track athlete Aimee Mullins of Allentown, Pennsylvania, shooter Annie Oakley of Darke County, Ohio, sprinter Wilma Rudolph of Saint Bethlehem, Tennessee, sprinter Helen Stephens of Fulton, Mississippi, and marathon runner Kathrine Switzer of Falls Church, Virginia.
There is no doubt that Williams is simply one of the greatest tennis players of all-time. What has made her phenomenal over the years has been her overall power. She has constantly overwhelmed her opponent on the court like no other women's tennis player before her.
A four-time Olympic gold medalist, Williams has dominated in singles and doubles. She won gold in singles at the 2012 Olympic Games in London, and won three more Olympic gold medals in doubles, with her sister, Venus Williams of Lynwood, California. At the grand slam stage, Serena Williams won 23 grand slam singles titles, and 16 grand slam doubles titles.
---
Fill In The Form Below To Receive Our Tennis News Straight To Your Email For FREE!