Patriots running back James White retires at age 30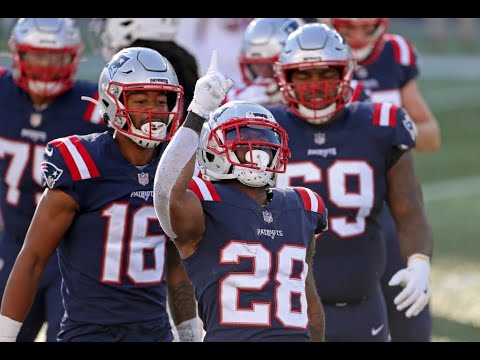 New England Patriots running back James White of Fort Lauderdale, Florida has retired from the National Football League at age 30 according to Mike Reiss of ESPN on Thursday. White had spent eight seasons in the NFL in New England from 2014 to 2021.
This past season, White had 10 rushes for 38 yards and one touchdown, and had 12 catches for 94 yards. White's lone touchdown was a seven-yard run into the end zone in a 25-6 Patriots win over the New York Jets on September 19.
However White only played three games all season long for the Patriots in 2021. A hip injury he suffered the following week against the New Orleans Saints required surgery, and ended his season. White initially signed a two-year contract worth $5 million in the offseason on March 15. However, he changed his mind on Thursday and retired instead.
---
---
In White's career, he was used in short yardage passing situations more frequently than being called upon for a carry. In the regular season, he had 381 catches for 3278 yards and 25 touchdowns, along with 319 rushes for 1278 yards and 11 touchdowns.
It is in the postseason where White has done damage as well. He has played in 12 postseason games and had 36 rushes for 146 yards and five touchdowns, along with 59 catches for 506 yards and three touchdowns. White also played in two Super Bowls with the Patriots–Super Bowl LI, which was won by the Patriots over the Atlanta Falcons on February 5, 2017, and Super Bowl LIII, which was won by the Patriots over the Los Angeles Rams on February 3, 2019. White was on the Patriots's team that won the Super Bowl in 2015 over the Seattle Seahawks, but did not play in the game.
---
Fill In The Form Below To Receive Our NFL News Straight To Your Email For FREE!