On the clock: Tigers slap Ciraldo with contract deadline as Panthers assistant tosses up options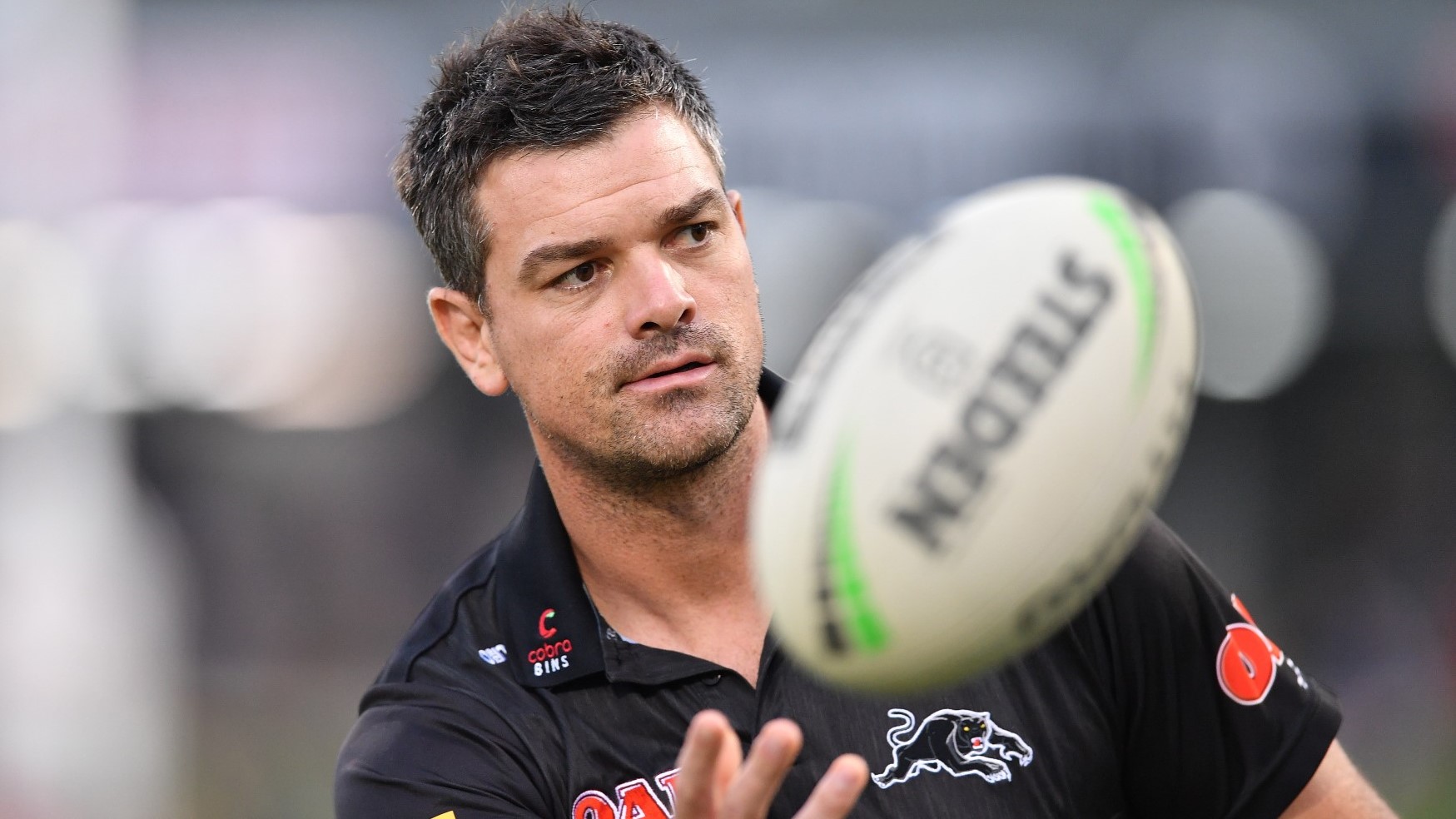 The Wests Tigers have issued in-demand coach Cameron Ciraldo a now-ticking deadline: Decide your NRL future by the end of the week. The time bomb leaves Ciraldo tossing up his pressing choices—lead the Tigers into their new era or bid his time in his deputy position with the reigning premiers.
---
According to the Herald, the Tigers haven't spoken to anyone else.
That is, The Sporting Base understands, due to the fact Wests don't want anyone else; Ciraldo was toured around the club's facilities for nearly seven hours the other day and powerbrokers have been solely focused on the Italy coach and his decision. Their latest meeting with the in-demand assistant came last Monday, with nothing decided yet.
The 37-year-old has, per sources in the media, barely had a chance to consider his future. Ciraldo has had to helm the Panthers several times in recent weeks with Ivan Cleary sidelined by health complications, leaving little time for anything else.
---
---
This week, however, should finally be crunch time for Penrith's deputy helmsman.
The problem for Wests is that Ciraldo is also in the sights of the Bulldogs and Warriors, and even has Panthers powerbrokers in his ear tempting him with the western top job in coming seasons.
PICKLEBET – BET WITH ONE OF AUSTRALIA'S MOST EXCITING NEW BOOKMAKERS
Whispers in the rugby league scene are that, if Ciraldo does actually leave the Panthers, then the Canterbury-Bankstown Bulldogs are the main frontrunners. Their victory over the Tigers last weekend would have certainly helped their case too, with Matt Burton guiding the star-studded blue-and-white roster to a major win over their Sydney rivals.
There's little to no change the Panthers deputy will pick the Warriors.
The Sporting Base expects Ciraldo is going to stick in black into the future. Ivan Cleary already has one foot out the door—and has said he wants to step into an overseer role at the club—which leaves his assistant with the perfect place to start his NRL coaching career.
Things will come to a head by the end of the week, of course, considering the Tigers' deadline.
QLD ARE $2.08 IN GAME 2 –

 Bet Here
NSW ARE $1.78 IN GAME 2 –

 Bet Here
---
---
Ciraldo played 94 games in the NRL for the Sharks, Knights, and Panthers. After retiring he took the reigns of Italy, masterminding seven games in 2016, and joined the Panthers in 2014.
---
Fill In The Form To Get Our NRL News Straight To Your Email For FREE!