December 2, 2021, Thursday
Ponga payday: Dolphins want to make Knights talisman NRL's top earner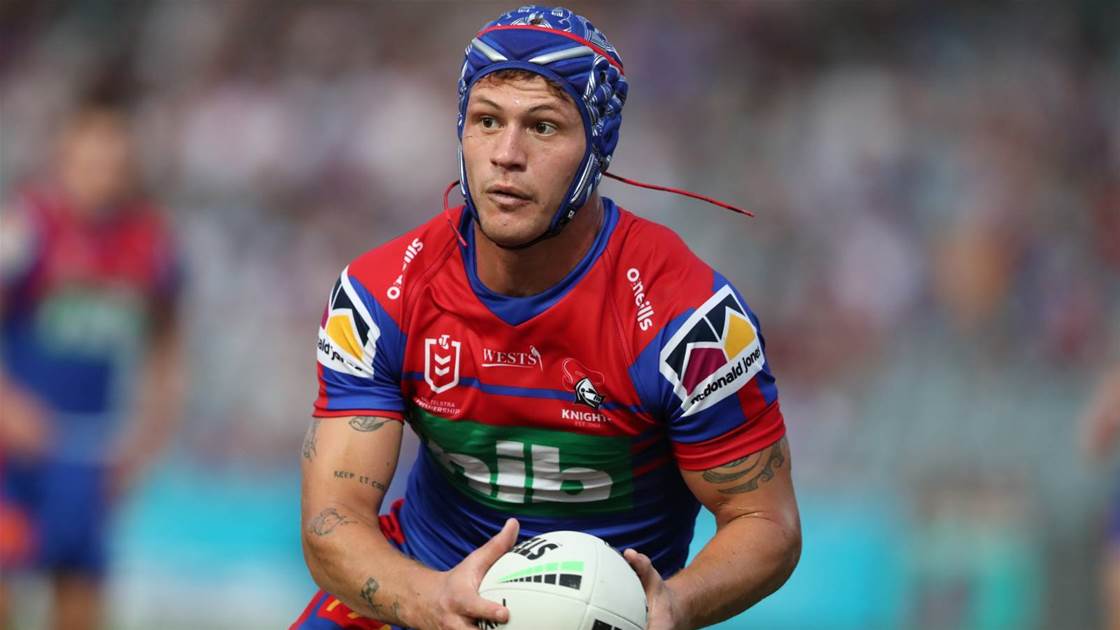 The Dolphins are putting together a major bid for talismanic Knights fullback Kalyn Ponga, as Wayne Bennett looks to make the expansion team's first signing a popular Queensland superstar they can build a roster around.
---
The bold Knights raid would see Ponga join the Dolphins ahead of the 2023 season.
Not only would the 23-year-old instantly become the face of the NRL's seventeenth team in their debut top-flight campaign, the Newcastle dynamo would also become the highest-paid player in the league; the Redcliffe-backed club is putting together a monster deal dripping with cash, to the tune of around $1.4 million a year.
Ponga is one of plenty on Redcliffe's hit list, but The Sporting Base has heard he has skipped up to target 'numero uno' after Bennett's first battle plan meeting at the club since being installed as inaugural coach last month.
These reports line up with similar whispers coming from News Corp's ranks too.
Footy columnist Phil Rothfield told Big Sports Breakfast that the Dolphins are considering paying their top man a "ridiculous" salary to lure them to Redcliffe for their opening year, and right now Ponga's name is the one stamped onto the figurative payslip.
Scooping up Ponga would also give Wayne Bennett and the fresh-faced Dolphins a powerful bargaining tool; playing in front of the 23-year-old would be an interesting proposition for many NRL players.
---
---
There is one major sticking point that will help Knights fans breathe a little easier; Ponga's clause-heavy contract reportedly has a strange "if this, then that" option which means the 23-year-old can leave the club early if they win a premiership before 2023 or 2024.
The lay of the NRL land suggests that's fairly unlikely (sorry Newy) in the next two years.
That means Ponga is technically signed to the Hunter club until the end of 2024, and has three more seasons owning on his current deal. That would make Redcliffe's planned raid a lot harder, as they have to deal with the Knights as well as their young target and his agent. The Sporting Base would be shocked too if Newcastle lets Ponga leave.
Ponga is part of the young spine Adam O'Brien is trying to bring together at the Knights. Mitchell Pearce is all but gone, but Jake Clifford, Ponga, and Adam Clune will likely be the team's 6, 1, and 7 heading into 2022.
Phoenix Crossland and Tex Hoy are two other young Hunter talents that could make their way into the team over the next few seasons alongside Clifford and Ponga in the red, white, and blue.
---
Fill In The Form To Get Our NRL News Straight To Your Email For FREE!