December 1, 2021, Wednesday
One-club Munster to see out his career in Storm purple with big Melbourne extension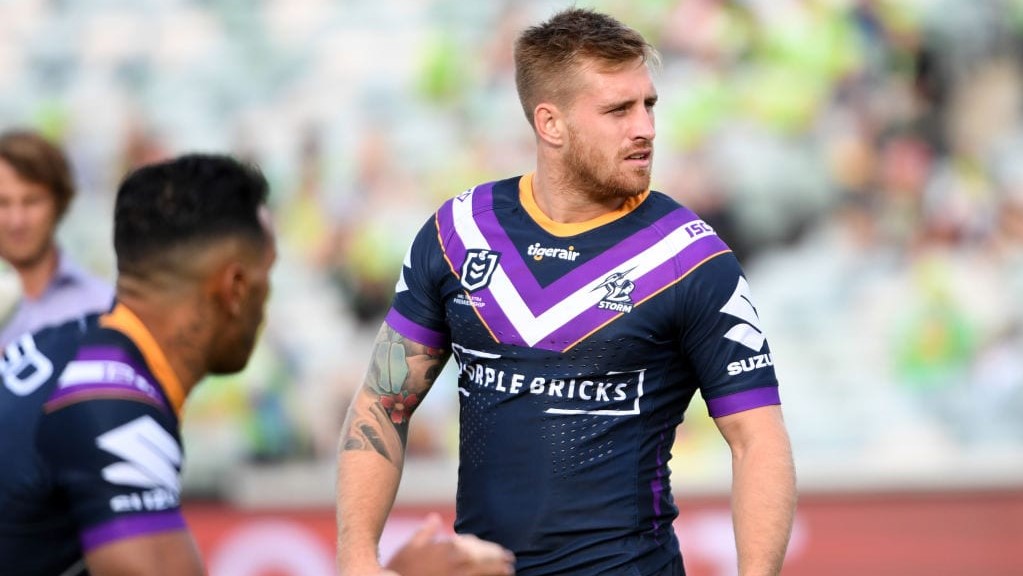 Cameron Munster will stay a southern star well into the 20s, revealing his desire to be a "one-club player" with the Melbourne Storm over a rich Queensland return with Wayne Bennett and the cashed-up Dolphins.
---
Munster's future has been a major question mark these past few weeks, after new NRL expansion team the Dolphins — helmed by Wayne Bennett — earmarked the Storms' wild halves star as one of their big signing targets. The Melbourne number six, who recently checked out of rehab in Brisbane, was said to be considering the offer.
No longer, however, with the 27-year-old revealing his Storm allegiance.
Munster is already contracted with Melbourne until the end of 2023, and is now expected to put pen to paper on another big-money deal that will add a handful more years to his deal.
He's already earning $1 million a season to guide the purple machine around the park alongside Jarome Hughes, and will likely earn similar on the contract that would activate in 2024. The bigger boon for the star is length; The Sporting Base has heard the extension could be up to three years.
Sitting in the prepared fineprint is also a one-year option in the club's favour. Munster will be 31 by the time that option rolls around, and the Storm will reassess his physical state then.
---
---
The Queensland half was caught up in a 'white powder' scandal early on in the offseason following the Storms' preliminary final exit in the NRL 2021 finals series. Munster was mandated to spend the offseason in rehab, was stripped of his captaincy role, and will be suspended for the opening rounds of the new season.
Storm chief executive Justin Rodski said Munster is ready to fire for 2022 though.
"The time in rehab has given Cam time to reflect. He has got a new lease on life. It's been a beneficial experience for him and we are confident he will return to Melbourne and the club in a really good headspace.
"Next year is an important year for him so it's our expectation he will start pre-season well. From speaking to him, he sounds really good, positive and he is ready to earn back the respect and trust of his teammates. It's all we can ask of him. Cameron has done his time in rehab and we look forward to him returning with a positive mindset.
"Munster is a quality player," Rodski continued, "and he has a lot to prove after what's happened, but we are excited about what he can do on and off the field for Melbourne in the future."
---
Fill In The Form To Get Our NRL News Straight To Your Email For FREE!