October 16, 2021, Saturday
David Fifita sets himself Titans goal: I will be "bigger and better" than ever next year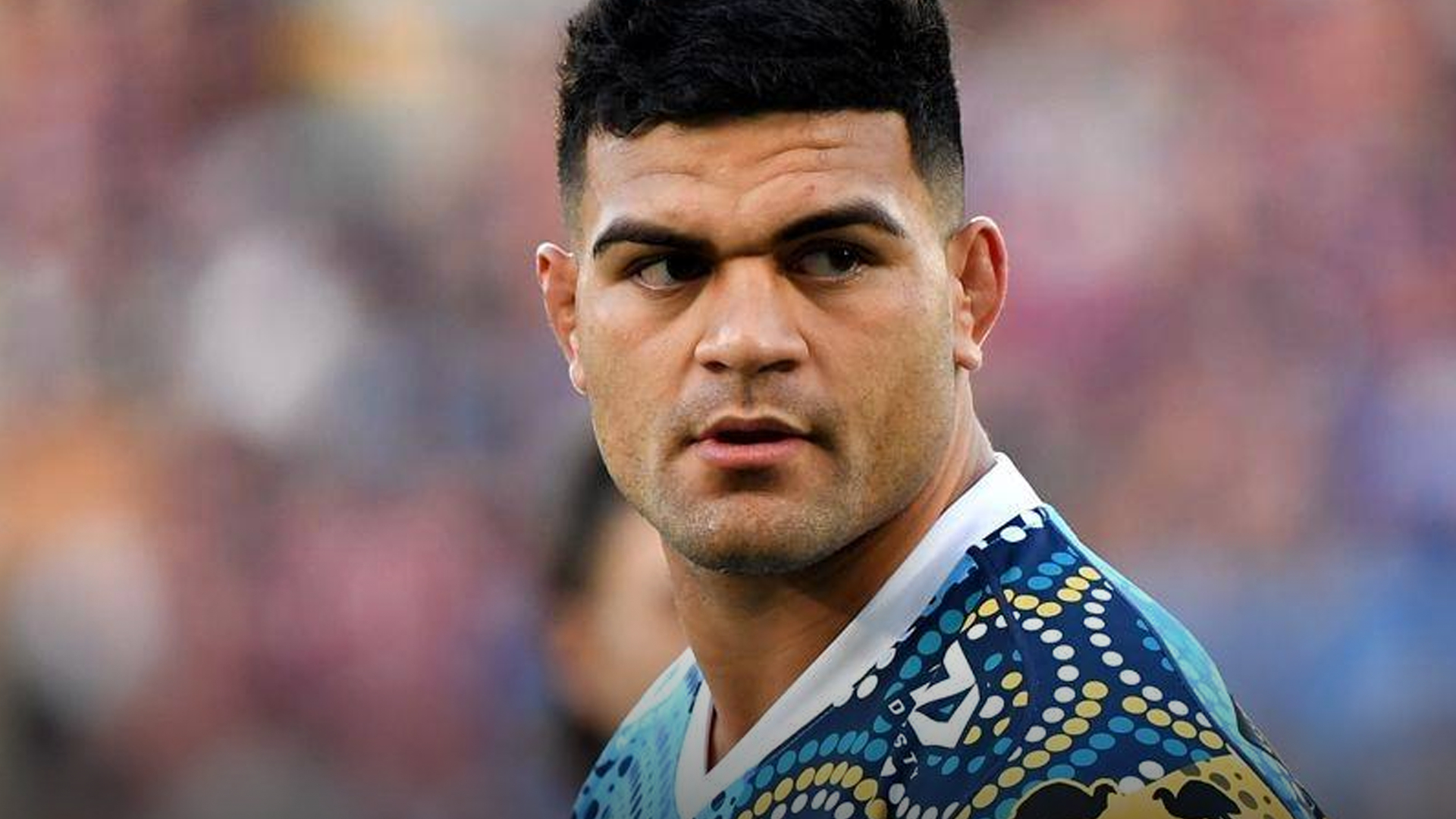 Gold Coast wrecking ball David Fifita has issued a warning to the rest of the NRL: he's going to be "bigger and better" than ever before in 2022, as he looks to bring premiership glory to the Titans for the very first time.
---
Fifita's warning is a scary prospect for the fifteen other NRL clubs.
The 186 centimetre, 107 kilogram Titans second-rower already well and truly made his mark on the Gold Coast, racking up 17 tries in 22 appearances — a club-high in 2021 — as well as 22 line breaks, 44 offloads, and a mammoth 2759 run metres on the way to the club's top eight finish.
There were times in the season, and in games themselves, where Fifita went missing from the contest, but once he got his hands on the ball, the 21-year-old was nigh-impossible to stop.
"On-field, I've got plenty to work on still with my game, and just to have the feedback I've had with the coaches I know what I need to do in the pre-season.
"I need to be better, train hard, and get my body right for hopefully a bigger 2022."
---
---
There's no better place to continue working on his footy, Fifita says, than the Gold Coast.
He originally plied his flourishing rugby league trade in Brisbane, in some of the darkest years the Broncos had ever faced. It wasn't until he traded Suncorp for sunny beaches, however, that the man-mountain really began focusing inwards as well.
There, the coaching staff really got to work unlocking his potential, balancing his workloads, and taping into a footy acumen to go along with his powerful frame and meter-eater runs.
That club culture will prove key, the star admits, especially after "such an enjoyable first year" playing for the Gold Coast Titans. He said, "I've made a lot of new friends here and the older lads really took me in — Kevvy Proctor, J-Wal (Jarrod Wallace), Corey Thompson and Ash Taylor — they were the boys that helped bring me in. They really helped bring me in.
"We've got a good group here," he continued, "heaps of Indigenous boys and Polynesian boys."
---
---
Fifita is confident the Titans can do great things if they get firing on all cylinders.
"I think this year was a big step in the right direction," Fifita said. "Falling short by one point to the Roosters, we could have been playing Manly the following week.
"I think all of us young lads, if we stay together and keep building on what we have here we will hopefully finish in that top eight again. "There is a lot of hard work coming up in pre-season with the new boys coming along and getting to know them.
"We showed what we have against quality sides
"I think it is a good step in the right direction, we've got a good young core group of exciting players and I think everyone should get on the back of us because 2022 will be an exciting year."
---
Fill In The Form To Get Our NRL News Straight To Your Email For FREE!