November 27, 2022, Sunday
Boyd Cordner rules himself out of must-win State of Origin clashes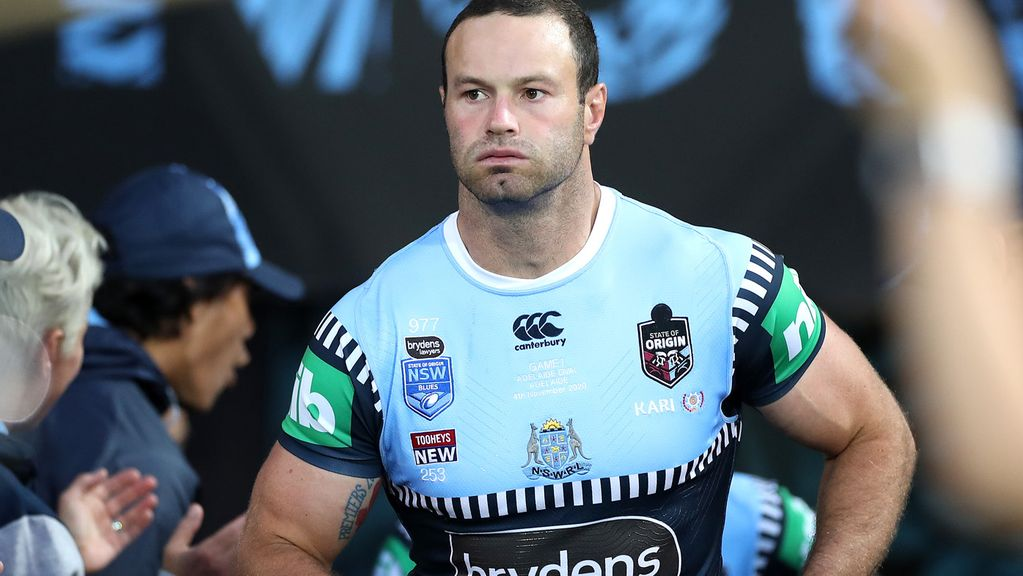 Stalwart Blues captain Boyd Cordner has scratched himself out of selection for the remaining two State of Origin games this year, due to ongoing concerns surrounding his repetitive concussions for the Roosters and the Blues.
---
The Blues will be without their skipper for back-to-back must-win State of Origin games; Boyd Cordner, 28, has pre-emptively ruled himself out of selection, after his fourth concussion scare of the season on Wednesday night.
Cordner played the opening stages of the bout in Adelaide, before spending 15 minutes on the sideline for a concussion protocol. He was yoinked from the match after his head collided with Felise Kaufusi's elbow.
The New South Wales skipper returned to the field, and played out the 18-14 defeat, but won't play another minute of Origin in 2020.
"As hard as it was, it is the right call based on the fact that I have had a few knocks this year," Cordner said on Friday afternoon.
"I feel really good after Wednesday's game; I've pulled up fine. I have no concerns about the knock in game one. I passed the HIA test and was happy to return to the field.
"The decision is more precautionary than anything. It has been a big year and now I can just rest up and relax with a good break coming up. I will be leaving camp today."
---
---
Cordner will now miss the final two games of the ongoing State of Origin series, to be held in Sydney on November 11 and in Brisbane on November 18.
The Blues must win both ties if they are to come away with the State of Origin threepeat they were so heavily tipped to win ahead of Queensland's shock Adelaide ambush last Wednesday night.
NSW Rugby League is also being investigated for the decision that saw Cordner return to the field in the opening Origin clash.
The Blues skipper passed the mandated head injury assessment (HIA), but the NRL has penned a "please explain" to the NSWRL due to the fact the severity of the on-field impact — a suspected 'category 1' ataxia — means players should be ruled out entirely, HIA success or no.
NSWRL boss Dave Trodden responded on Friday, stating: "The welfare of our players is always of the utmost importance in our minds. Boyd's decision after consulting with the team doctor Nathan Gibbs and coach Brad Fittler is the appropriate one and we fully support him and wish him a restful off-season."
Read: The rise of Papenhuyzen: How far can Melbourne's little fullback go?
Cordner isn't the only Blues star ruled out: Rabbitohs prop Cameron Murray (hamstring) will miss the rest of the 2020 series after he was injured moments into his Game 1 stint.
---
Fill In The Form Below To Receive Our NRL News Straight To Your Email For FREE!