September 22, 2021, Wednesday
Vikings Hall of Famer Mick Tingelhoff dies at the age of 81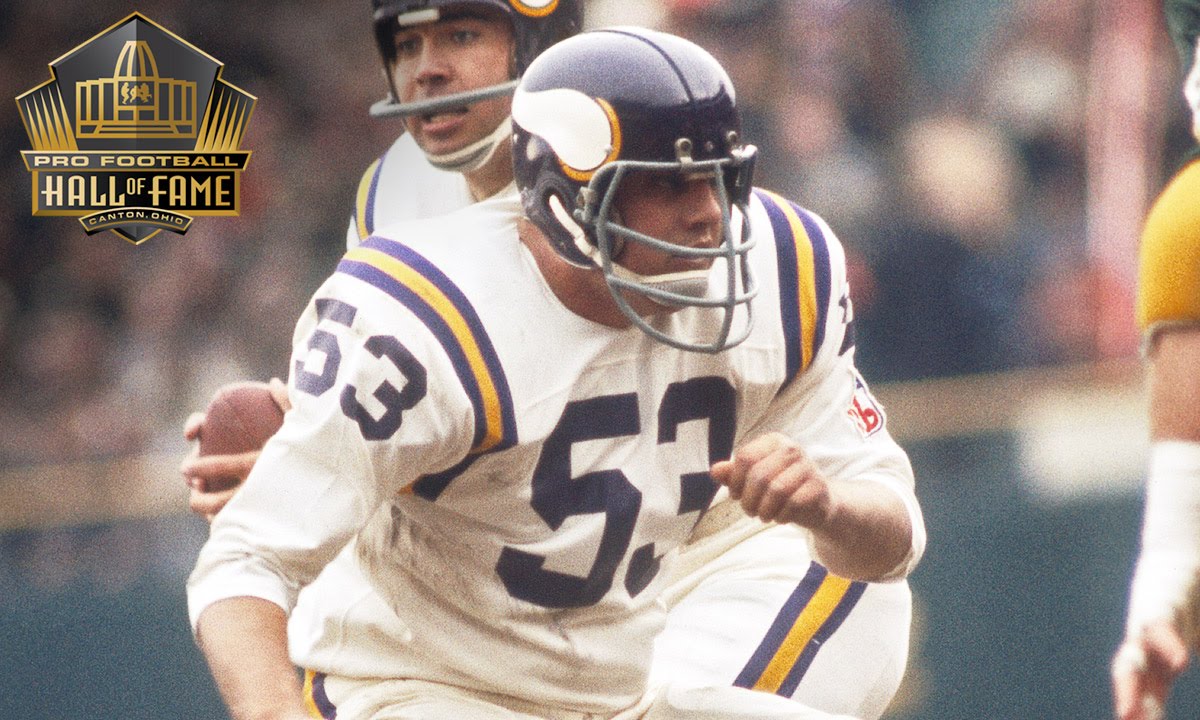 According to the Associated Press on Saturday, Pro Football Hall of Famer and former Minnesota Vikings center Mick Tingelhoff of Lexington, Nebraska passed away on Saturday at the age of 81. Tingelhoff played 17 seasons for the Vikings from 1962 to 1978.
Tingelhoff is one of two high-profile Vikings to pass away in 2021. Former Minnesota head coach Jerry Burns died on May 12. 
In 240 regular season games, Tingelhoff had 13 fumble recoveries for -42 yards. He had a career-high three fumble recoveries during the 1972 NFL season.
For six straight seasons from 1964 to 1969, Tingelhoff was selected to the Pro Bowl. During this six-season stretch, he was also named a first-team All-Pro in 1964, 1965, 1966, 1968, and 1969.
In the postseason, Tingelhoff played in 19 playoff games. He also had one postseason fumble recovery. That came in the 1969 Western Conference Championship, in a 23-20 Vikings win over the Los Angeles Rams. This was the last playoff tournament before the 1970 American Football League-National Football League merger.
---
---
Tingelhoff played his college football in his home state of Nebraska. He was not a starter until his senior season of 1961. When he became the Cornhuskers starter, Tingelhoff had a significant impact, and was selected to the Senior Bowl in Mobile, Alabama when the season was over. During the 1960 Big Eight season, Tingelhoff had one catch for 13 yards.
Undrafted, Tingelhoff signed with the Vikings as a free agent in 1962. Among his other accomplishments in Minnesota included being named the NFL top offensive lineman in 1969, and playing in four Super Bowls with the Vikings during the 1970s. Tingelhoff's number 53 was retired, and his 240 NFL games as a starter was the second most in NFL history at the time. Tingelhoff was only behind defensive end Jim Marshall,  who started 270 NFL games with the Vikings and Cleveland Browns from 1960 to 1979. In 2015, Tingelhoff was selected to the Pro Football Hall of Fame.
---
Fill In The Form Below To Receive Our NFL News Straight To Your Email For FREE!