January 29, 2022, Saturday
Six NFL games that went to overtime on American Thanksgiving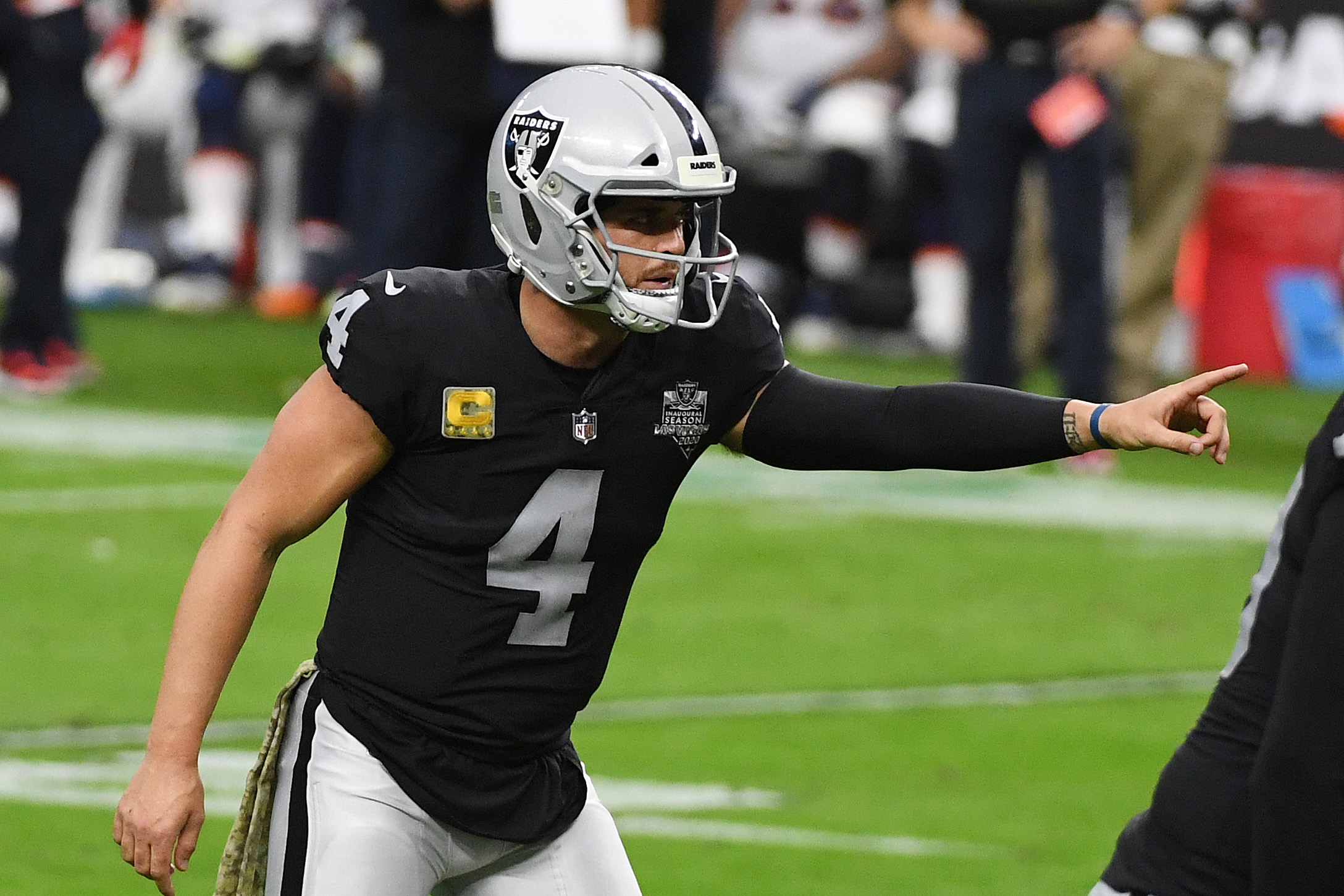 Week 12 of the 2021 National Football League season began on Thursday with three games because of American Thanksgiving. One of the games needed extra time to determine a winner. Let's take a look at the six games in NFL history that required overtime on the fourth Thursday of November.
---
1) Las Vegas Raiders 36, Dallas Cowboys 33.
On Thursday, November 25, 2021, the Raiders won in Dallas to improve to 6-5 on the season. It was a masterful game for Raiders quarterback Derek Carr, who completed 24 of 39 passes for 373 yards and one touchdown. His touchdown was a 56-yard strike to DeSean Jackson, who had his first touchdown in the silver and black after being put on waivers earlier this season by the Los Angeles Rams. Raiders kicker Daniel Carlson kicked his fifth field goal of the game with two minutes and 21 seconds left in overtime.
---
2) Houston Texans 34, Detroit Lions 31
In the very first ever Houston Texans game on American Thanksgiving on November 22, 2012, the Texans defeated the Detroit Lions 34-31. Three Texans offensive players had marvelous games. Quarterback Matt Schaub completed 29 for 48 passes for 315 yards and one touchdown, running back Arian Foster had 20 rushes for 102 yards and two touchdowns, and wide receiver Andre Johnson had nine catches for 188 yards. Texans kicker Shayne Graham kicked the game-winning field goal from 32 yards with two minutes and 21 seconds left in extra time.
---
3) Denver Broncos 24, Dallas Cowboys 21
On November 24, 2005, the Broncos defeated the Cowboys 24-21. Broncos kicker Jason Elam kicked the game-winning field goal one minute and 21 seconds into overtime. Broncos Hall of Fame defensive back Champ Bailey opened the scoring with a 65-yard interception return for a touchdown. He also led the Broncos with three pass deflections.
---
---
4) Detroit Lions 19, Pittsburgh Steelers 16
On November 26, 1998, the Lions defeated the Pittsburgh Steelers 19-16. In a game known for its field goals, the teams combined for seven of them. Lions kicker Jason Hanson kicked the game-winning field goal from 42 yards. The Steelers had a tough time containing Lions wide receiver Herman Moore, who had eight catches for 148 yards and one touchdown.
---
5) Minnesota Vikings 44, Dallas Cowboys 38
On November 26, 1987, the Vikings recorded a touchdown in overtime to beat the Dallas Cowboys 44-38. It came on a 24-yard rush by Vikings running back Darrin Nelson. It was a terrific day for Nelson, and Vikings wide receiver Anthony Carter. Nelson had 16 rushes for 118 yards and two touchdowns, including a 52-yard touchdown earlier in the game. Carter meanwhile had eight catches for 184 yards and two touchdowns.
---
6) Chicago Bears 23, Detroit Lions 17
In an electrifying finish to the first ever Thanksgiving game that went into overtime on November 27, 1980, the Bears beat the Lions 23-17 on a 95-yard kickoff return from Bears running back Dave Williams. The Bears were led offensively by running back legend Walter Payton (18 rushes for 123 yards), and wide receiver James Scott (six catches for 106 yards).
---
Fill In The Form Below To Receive Our NFL News Straight To Your Email For FREE!