September 26, 2020, Saturday
Saints sign Emmanuel Sanders from the 49ers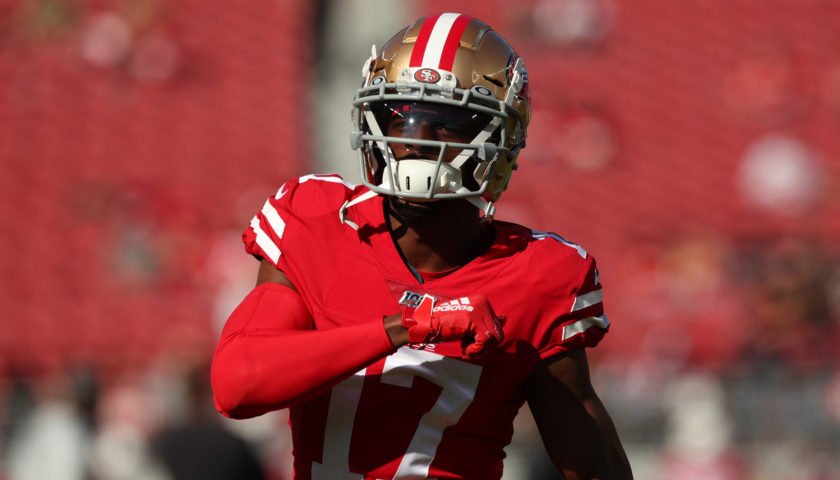 The New Orleans Saints signed wide receiver Emmanuel Sanders from the San Francisco 49ers on Friday. Sanders signed a two year contract worth $16 million according to Scott Polacek of Bleacher Report. It should be noted that there are bonuses in Sanders's contract that could see him earn $19 million.
The Saints become Sanders' fourth National Football League franchise. In addition to San Francisco, he has played for the Pittsburgh Steelers and Denver Broncos.
A 33 year-old native of Bellville, Texas, Sanders shared his time with the Broncos and 49ers in 2019. In 17 games (seven with the Broncos and 10 with the 49ers), Sanders had 66 catches for 869 yards and five touchdowns.
For three consecutive seasons with the Broncos (from 2014 to 2016), Sanders reached the 1000 yard mark in receiving yards. He had 1404 yards in 2014, 1135 yards in 2015 and 1032 yards in 2016. In 2014 and 2016, Sanders was also selected to the Pro Bowl.
Sanders has also had the opportunity of playing with some outstanding quarterbacks. They include Ben Roethlisberger, Peyton Manning and Jimmy Garoppolo. That trend will continue in 2020 when Sanders will be catching passes from Drew Brees, who signed a two year contract worth $50 million on St. Patrick's Day to continue to quarterback the Saints.
In 2016, Sanders was part of the Broncos squad that won Super Bowl 50. Sanders was the game's top receiver as he had the most receptions (six) and receiving yards (83). The Broncos defeated the Carolina Panthers 24-10 from Levi's Stadium in Santa Clara, California.
In 2020, Sanders gives the Saints an excellent secondary option for Brees. The number one receiver in New Orleans is still Michael Thomas, who broke the NFL record for most catches in a season with 149 in 2019.