Rob Gronkowski announces retirement again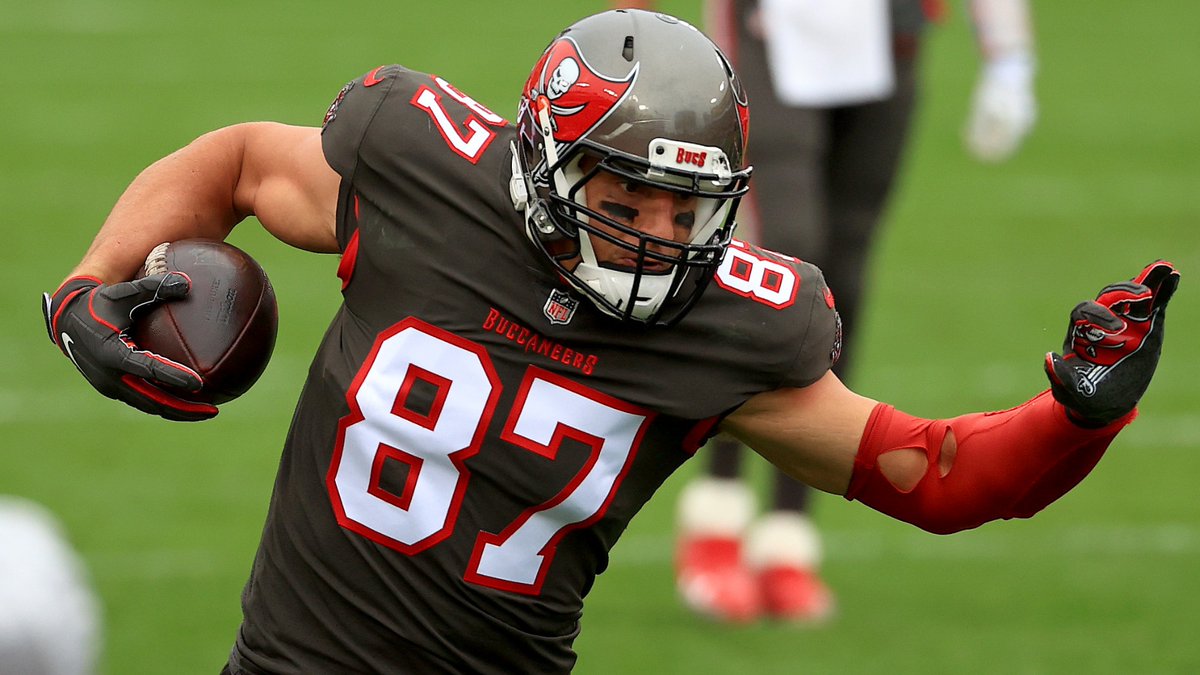 National Football League star tight end Rob Gronkowski of Amherst, New York announced his retirement from professional football the first time on March 24, 2019 after nine seasons with the New England Patriots. On Tuesday, Gronkowski retired again.
This time, Gronkowski retired after spending the last two seasons with the Tampa Bay Buccaneers at the age of 33. The five-time Pro Bowler is almost certain to enter the Pro Football Hall of Fame. In 143 games, Gronkowski had 621 catches for 9286 yards and 92 touchdowns.
Gronkowski is fifth all-time among tight ends in receiving yards. He only trails Tony Gonzalez (15127 yards), Jason Witten (13046 yards), Antonio Gates (11841 yards), and Shannon Sharpe (9961 yards). Gronkowski is also third all-time among tight ends in touchdown catches. He only trails Gates (116) and Gonzalez (111).
We all know Gronkowski had amazing chemistry throughout his entire career with Tom Brady, who needs to be considered the greatest quarterback of all-time. Brady has already retired and unretired during the NFL offseason. Now with Gronkowski's latest retirement, one needs to wonder if Brady might actually change his mind once again.
---
---
Gronkowski led the NFL with 17 touchdown catches during the 2011 regular season. Then in 2014, he was the NFL comeback player of the year, as he had 82 catches for 1124 yards and 12 touchdowns, a season after only playing seven games due to a torn anterior collateral ligament and medial lateral ligament. In 2021, his last season in the NFL, Gronkowski had 55 catches for 802 yards and six touchdowns with the Buccaneers.
In the postseason, Gronkowski had 98 catches for 1389 yards and 15 touchdowns in 22 games. He also won Super Bowls with the Patriots in 2015 and 2019, and with the Buccaneers in 2021.
---
Fill In The Form Below To Receive Our NFL News Straight To Your Email For FREE!