September 22, 2020, Tuesday
Panthers sign Robby Anderson from the Jets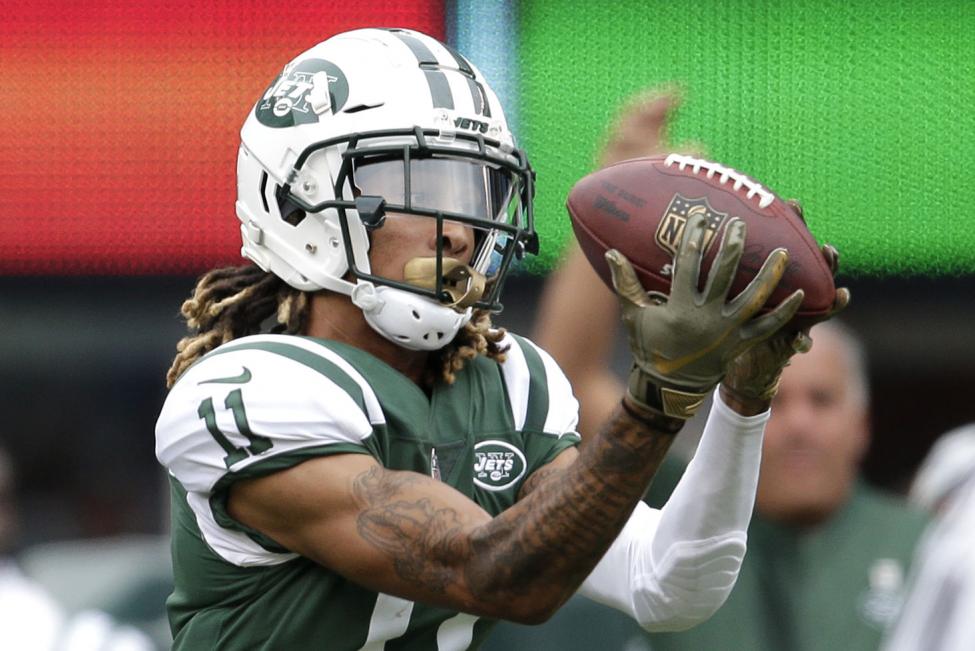 According to ESPN on Tuesday, the Carolina Panthers have found a new wide receiver for their offense. They have come to terms with Robby Anderson on a two year deal worth $20 million.
Anderson, a native of Fair Lawn, New Jersey, had 52 receptions for 779 yards and five touchdowns in 2019. It was his fourth season with the Jets since he signed as an undrafted free agent out of Temple University on May 5, 2016.
Anderson's best game with the Jets in 2019 came on October 13. In a remarkable performance, Anderson caught eight passes for 125 yards and one touchdown in an impressive 24-22 Jets upset win over the Dallas Cowboys. In the second quarter of this game, Anderson caught a 92 yard touchdown pass from Sam Darnold, which at the time, put the Jets up 14-3.
Anderson reached the 100 yard mark on two other occasions in 2019. He had seven catches for 101 yards on December 1 in a 22-6 Jets loss to the Cincinnati Bengals and seven catches for 117 yards and one touchdown on December 8 in a 22-1 Jets win over the Miami Dolphins.
Anderson's best NFL season came in 2017. That year he set career highs in receptions (63), receiving yards (941) and touchdowns (seven).
In Carolina, Anderson is one of three projected starters in the Panthers passing attack. He is joined by D.J. Moore of Philadelphia, Pennsylvania and Curtis Samuel of Brooklyn, New York. Moore had 87 catches for 1175 yards and four touchdowns in 2019 and Samuel had 54 catches for 627 yards and six touchdowns last season.
Expect the Panthers to rely on their wide receivers a lot more in 2020 than they did in 2019. A year ago the Panthers had tight end Greg Olsen as a major part of their offense. However he has now gone to Seattle. Ian Thomas now moves to the tight end position as a starter, but lacks the experience that Olsen brings to the table.
Where Anderson fits best in Carolina is definitely his speed. Prior to signing with the Jets, he could run 40 metres in an impressive time of 4.36 seconds. Now over the offseason and as training camp takes shape, he will be working on generating unity with newly acquired Panthers quarterback Teddy Bridgewater.