NFL Week 5 Report: Patriots & 49ers Remain Unbeaten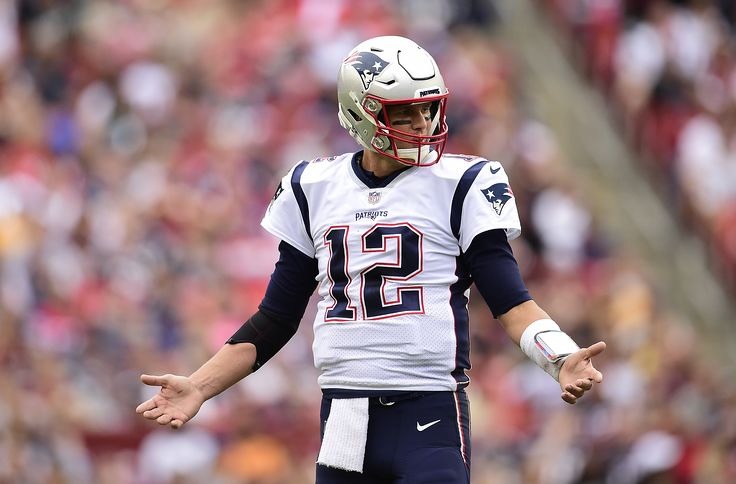 Week five has now been completed for the 2019 National Football League season and there are two teams left undefeated, the New England Patriots and San Francisco 49ers. The Patriots are at 5-0, while the 49ers are at 4-0 as they had a week four bye.
---
The Patriots have been dominant in four of their five victories to date. In their wins over the Pittsburgh Steelers, Miami Dolphins, New York Jets and Washington Redskins, the Patriots have outscored their opponent 139-24.
The Patriots have definitely benefited from a weak strength of schedule. One area of concern for Patriots fans is how quarterback Tom Brady will perform against some of the NFL's top defenses this season. In the Patriots' other victory in 2019, a tight 16-10 win in Buffalo, Brady only completed 46.1% of his passes and had 18 completions in 39 attempts for an abysmal 150 yards, no touchdowns and one interception.
It was the Patriots defense that won them the game against the Bills on September 29. The Bills quarterback duo of Josh Allen and Matt Barkley had a combined four interceptions themselves, and were sacked five times.
---
---
The 49ers are in a much tougher division, as the NFC West is a lot more competitive than the AFC East. San Francisco has two elite quarterbacks to deal with in Jared Goff of the Los Angeles Rams and Russell Wilson of the Seattle Seahawks, along with rising rookie Kyler Murray of the Arizona Cardinals.
Like the Patriots, the 49ers have not had a real tough opposition to date. The 49ers have faced the Tampa Bay Buccaneers, Cincinnati Bengals, Steelers and Cleveland Browns and have won these games convincingly by a combined total of 127-57.
The 49ers are undefeated to date because of their prolific ground game. They currently average 200 yards rushing per game. On Monday in the 49ers' 31-3 romp over the Browns, the game was highlighted by a marvelous 83 yard touchdown run by Matt Breida, who finished the game with 114 yards. Then, the 49ers got excellent production from Tevin Coleman, who had 97 yards himself and also found the end zone.
In week five, the 49ers will face a tough test against a divisional opponent, the Los Angeles Rams. Give the Rams a slight edge here. Not only because the game is in Los Angeles, but because the 49ers will have less time to prepare for the Rams as they just played Monday night. The Patriots meanwhile should steamroll over an inconsistent New York Giants squad on Thursday.
By Jeremy Freeborn
---