September 22, 2020, Tuesday
NFL Preview: The Contenders, The Longshots & Top Draft Pick In 20/21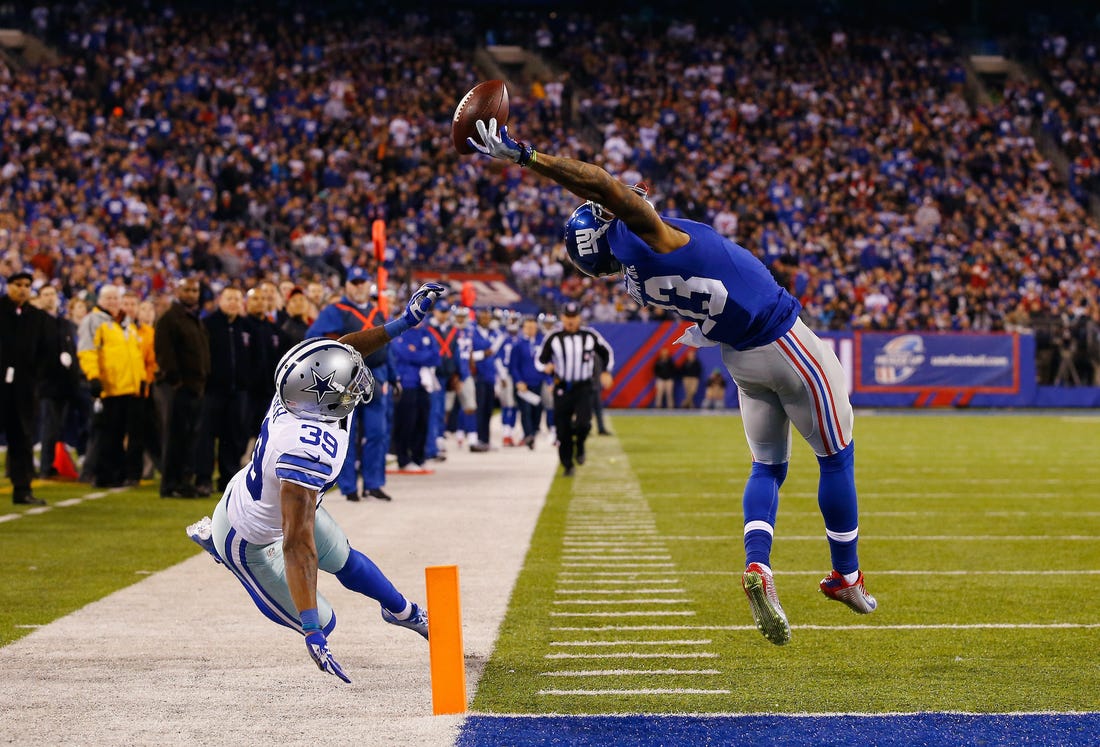 The NFL season is almost upon us and while their may be few (or no) fans in the stadiums it still promises to be an excellent season with the likes of Patrick Mahomes, fresh off his record setting new contract, reigning MVP Lamar Jackson, Drew Brees, Tom Brady in his new home and countless other stars battling it out to take home the Lombardi Trophy in February.
---
We will also see two brand new stadiums opened this season with the SoFi Stadium in LA opening up for the Rams and Chargers and the Raiders heading to their new home in Las Vegas. 
The Contenders
The top of the market sees some obvious names. The Chiefs, Ravens and 49ers rightfully sit at the top. All three were clear of the pack in 2019 and some good offseason additions have perhaps seen them separate themselves even further. 
For the Chiefs, the biggest offseason signing was getting their star quarterback locked up for the foreseeable future. Mahomes signed an incredible 10 year, $503m contract that saw him become the highest paid player in NFL history. But the biggest improvement may come in the player he will be handing it off to. Clyde Edwards-Helair is an exciting prospect and the rookie out of LSU could light it up right away in the electric Kansas City offence. Alongside Travis Kelce and Tyreek Hill they can beat teams in pretty much any way. They could well be the most talented and versatile offence in the league. 
Recent news in Baltimore should not sour what has been a phenomenal offseason for them. Earl Thomas was released after trouble in practice but the additions of Calais Campbell, Derek Wolfe and DJ Fluker as well as rookie Patrick Queen should make this already very good defence into a great one. They have a team that can win a game with offence or defence and right now they look like the team to beat. Jackson's historic numbers last season may never be repeated, but they were almost unplayable a year ago and with almost the entire offence returning, they could be similar again.
---

---
The 49ers have perhaps fared worse than any other team on the injury front since training camp has started. Their receivers have been dropping like flies. Deebo Samuel, primed for a breakout in his second season suffered a foot injury, Jalen Hurd suffered a season ending injury for the second straight season and rookie Brandon Aiyuk is week-to-week with a hamstring injury that could hamper the explosive pass catcher. But this team is built around defence and running the ball so don't expect to see San Francisco's results to suffer too much. If they can get through the early part of the season then they could be set to peak at the right time cime the playoffs. 
There will be a lot of people out there that fancy the Buccaneers and new quarterback Tom Brady to go on a run this year. And while they could well do it, it is hard to back Tampa Bay at such a short price right now.
The same goes with his former team, the New England Patriots. At around the 17/1 mark they have far too many question marks to make them backable. Of course having the greatest coach of all time gives them a chance, and Cam Newton is a leading contender for comeback player of the year. But they have had more players opt out than any other team and the defence that was so dominant a year ago is really lacking in playmakers up front. 
Another team that I am staying away from is the New Orleans Saints. They should once again be among the top teams and fighting it out for the top seeds in the NFC. But Drew Brees is not getting any younger and there are real signs of decline, particularly as the season wears on. They have not been able to get it done in January for a number of years now and there is little to suggest they will find a way in what could be Brees' final season. 
The Cowboys are a very interesting team though. The defence has holes, but the offence has the potential to be the best in the league. Dak Prescott, Amari Cooper, Michael Gallup and Ceedee Lamb are as good as it gets in the passing game and Ezekiel Elliott is a monster in the run game. They have one of the easiest schedules in the league and 13-3 or 14-2 is very much in reach. If they can get the number one seed then they could very well head to their first Super Bowl in a quarter of a century. 
There are a lot of contenders, but do not be surprised if one, or perhaps both of last season's Super Bowl teams head back there again in 2021. 
---
---
The Longshots
There are few teams that stand out from the pack in the middle of the market, but one that does is the Pittsburgh Steelers. Their young defence was incredibile last season and probably deserved to carry them into the playoffs. But with Ben Roethlisberger back and the additions of Eric Ebron and Chase Claypool add two big bodies to a young, but talented roster. If JuJu Smith-Schuster can re-find his best then look out in the AFC as the Steelers have all the pieces of a team that can make a run and really upset some teams.
The Titans are a team that will be fancied by many after a deep run last season, but for me they are a team I am staying away from. I do not have faith in Ryan Tannehill and Derrick Henry is a great running back, but one that has shown big swings in form throughout his career. They could well win a weak AFC South but I could not back them to do much more than that this season. 
One team that is intriguing is another AFC North team in the Cleveland Browns. A year ago they had all the hype. Baker Mayfield in his second season, the signing of Odell Beckham and a new head coach. But things did not go to plan. However, they have only improved since that. Additions on the offensive line should help keep Mayfield on his feet and the signing of Austin Hooper brings yet another option in the already stacked passing game. If, and it is a big if, the Browns can get it right then they could be a dark horse here. At 25/1 or more they could be a team worth a small bet.
---
---
The First Overall Pick
There are some real contenders for the first overall pick in next year's draft. The Jaguars are favourites and after an offseason clearout it is clear to see why. But in a division with four teams that have the potential to struggle then they could sneak a few wins. 
The Carolina Panthers are a team in rebuild mode and could be a contender to finish bottom of the NFL. With Trevor Lawrence and Justin Fields looking like they could be generational quarterbacks coming out in the draft next year, they could be a team that trades away some stars and looks to tank towards the end of the season. Teddy Bridgewater is a popular player but he does not fill me with confidence and he is not the sort of player that is going to drag a struggling roster to some wins. 
Washington, the Jets and perhaps even the Texans are likely to be amongst the teams picking at the top of the draft in 9 months time. 
The uncertainty of the pandemic and the shortened offseason make this season as unpredictable as we have had for some time. When making picks make sure you look towards the stable and experienced teams, particularly early on in the season. With no preseason games it could take the teams with either rookie quarterbacks or a lot of changes a bit of time to adjust. 
---
Fill In The Form Below To Receive Our NFL News, Tips & Cash Prize Tipping Competitions Straight To Your Email!