Julian Edelman retires from NFL at age 34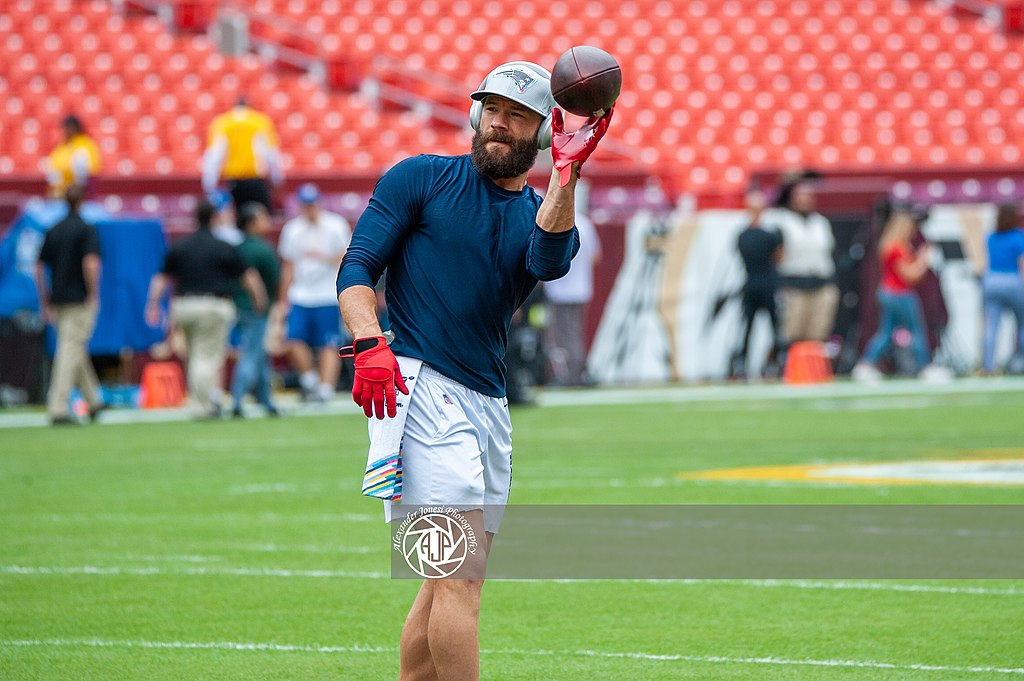 Julian Edelman of Redwood City, California retired from the National Football League at age 34 on Monday according to Kyle Hightower of the Associated Press. Edelman had spent the last 11 seasons as a wide receiver for the New England Patriots.
In 2020, Edelman missed two-thirds of the season because of knee surgery. After six games, he had 21 receptions for 315 yards. Still, he had a career-high 179 receiving yards in a 35-30 Patriots loss to the Seattle Seahawks on September 20, 2020.
Edelman will be best remembered as a favourite wide receiver of Tom Brady in New England. In 137 games, Edelman had 620 catches for 6822 yards and 36 touchdowns.
---
---
When it came to the Super Bowl, Edelman won three titles for New England in 2015, 2017, and 2019. In his last Super Bowl title, a 13-3 Patriots win over the Los Angeles Rams, Edelman set the NFL record for most receptions in the first half of the Super Bowl with seven, and was the Super Bowl MVP, despite the fact the Patriots prevented the Rams in scoring only three points, and that the Patriots only scored 13 points themselves. In the game, Edelman had 10 catches for 141 yards.
In addition to being a Super Bowl MVP, Edelman is second all-time in postseason receiving yards (1442), and receptions (118). The only player with more postseason receiving yards was Jerry Rice of Crawford, Mississippi, who had 2245 postseason yards. Rice also holds the record for most postseason catches with 151.
Now has Edelman officially retired? According to Edelman's former Patriots teammate Rob Gronkowski, there is a 69% chance that Edelman will come out of retirement and join the Tampa Bay Buccaneers according to Darren Hartwell of NBC Sports. Don't forget that Gronkowski came out of retirement too and helped the Buccaneers win the 2021 Super Bowl.
---
Fill In The Form Below To Receive Our NFL News Straight To Your Email For FREE!