September 22, 2020, Tuesday
Jaguars sign tight end Tyler Eifert from the Bengals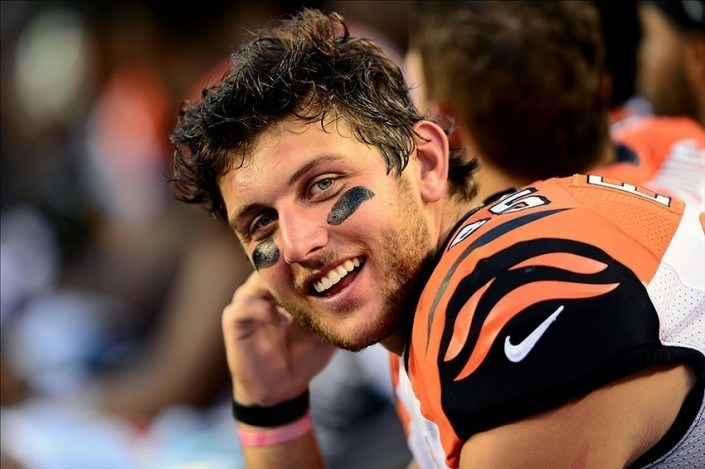 The Jacksonville Jaguars acquired one of the most underrated tight ends in the National Football League on Wednesday. In a two year deal worth $15.5 million, Jacksonville signed Tyler Eifert of Fort Wayne, Indiana from the Cincinnati Bengals according to Jordan Dajani and Jeff Kerr of CBS Sports. 
To date Eifert has played his entire NFL career with the Bengals. He was originally Cincinnati's first round draft pick, 21st overall, in the 2013 NFL Entry Draft. He was also the first tight end selected in the draft seven years ago.
Eifert had 43 catches for 436 yards and three touchdowns for Cincinnati in 2019. Despite not being a starter in Cincinnati last season, he still had 194 more yards than C.J. Uzomah of Suwanee, Georgia, who had 242 yards receiving as a starting tight end.
The Jaguars will be hoping that Eifert returns to his Pro Bowl form of 2015. That year he was one of the best tight ends in the entire NFL. Eifert caught 52 passes for 615 yards and 13 touchdowns. In fact, he led all tight ends in touchdown receptions that season. Eifert had two more touchdown catches than Rob Gronkowski of the New England Patriots and Jordan Reed on the Washington Redskins, who were both second on the list with 11.
Eifert has had to deal with numerous injuries. In 2014, he dislocated his elbow in the first game of the season for the Bengals against the Baltimore Ravens and was out for the rest of the year. In 2016, Eifert severely injured his ankle during the Pro Bowl of all things, and was then forced to miss the first half of the 2016 regular season. Injuries to Eifert's back and knee forced him to miss 14 games in 2017 and a broken ankle forced Eifert to miss 12 games in 2018.
One impressive statistic for Eifert is that he has averaged 11.6 yards per reception, and is one of the major reasons why he is underrated. In each of the last seven seasons, Eifert has actually averaged into the double digits in yards per reception, with a career high 13.6 yards per catch in 2016.
The fact that Eifert played all 16 games for the Bengals in 2019 was noteworthy because it was the first time in Eifert's seven seasons in the NFL he did not miss any games. Expect Eifert to be a regular part of the Jaguars offense in 2020 if he can stay healthy.