November 27, 2022, Sunday
Former NFL quarterback Blake Bortles retires at 30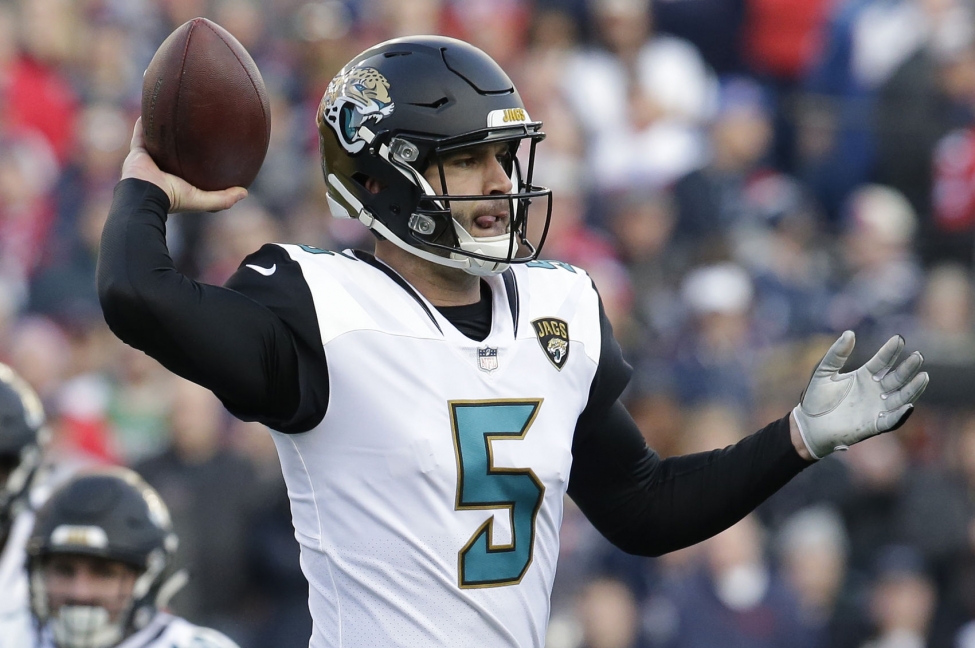 According to Michael DiRocco of ESPN on Wednesday, former National Football League quarterback Blake Bortles of Oviedo, Florida has retired from the NFL at age 30. Bortles has not made played in the NFL since 2019, and declared his decision to move on from playing on the Pardon My Take podcast.
Bortles quarterbacked the Jacksonville Jaguars from 2014 to 2018, and then played with the Los Angeles Rams in 2019, where he was the backup to Jared Goff. Bortles then spent time as the backup quarterback for the Denver Broncos, Green Bay Packers and New Orleans Saints, but did not play any games.
In 78 NFL games, Bortles completed 1562 passes in 2634 attempts for 17649 passing yards. He also had 103 touchdowns compared to 75 interceptions, and had 283 rushes for 1766 rushing yards and eight rushing touchdowns.
---
---
During his second NFL season of 2015, Bortles set the Jaguars franchise records for most passing yards in a season (17 646) and most passing touchdowns in a season (103). Also that season he led the NFL in most game winning drives with four.
Bortles played his college football at the University of Central Florida. He was then the Jaguars' first round draft pick, third overall in the 2014 National Football League Draft. He was only taken behind Houston Texans defensive end Jadeveon Clowney and St. Louis Rams tackle Greg Robinson.
The team Bortles will be best remembered playing for, the Jacksonville Jaguars, are tied for first place at the moment in the AFC South with the Tennessee Titans. Both teams have a record of two wins and two losses after four games so far.
---
Fill In The Form Below To Receive Our NFL News Straight To Your Email For FREE!