October 6, 2022, Thursday
Emmanuel Sanders And Kenyan Drake Shine With New Teams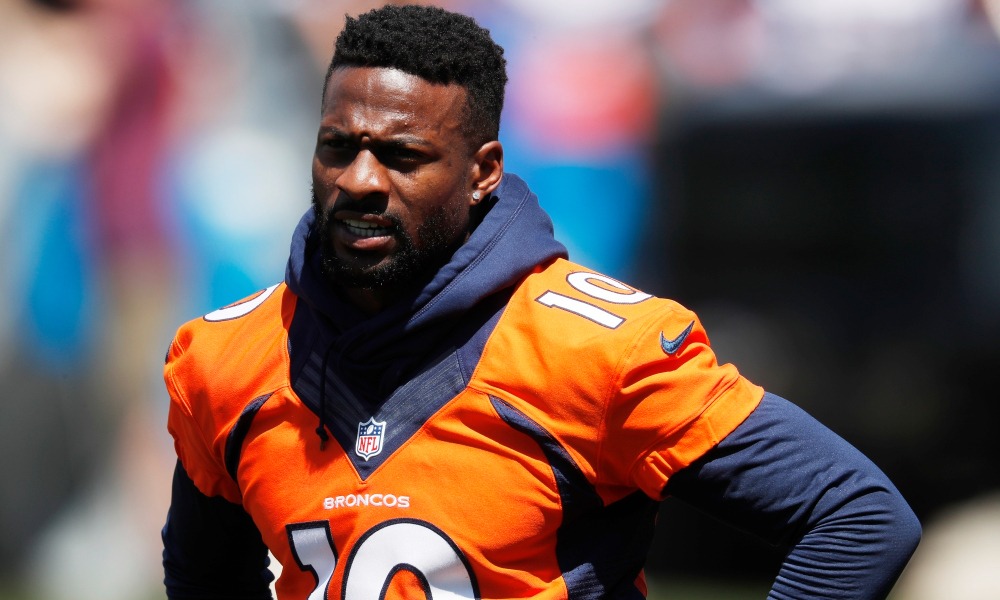 Emmanuel Sanders and Kenyan Drake have not been with their new teams for long. However, on Thursday, Sanders and Drake performed at a high level to begin Week 9 of the National Football League season. The San Francisco 49ers were victorious in a tight 28-25 win over the Arizona Cardinals to remain a perfect 8-0.
All season long the 49ers have seemed to miss a reliable receiver that Jimmy Garoppolo can throw to on a regular basis. They have tight end George Kittle, who is one of the elite tight ends in the entire NFL. However no one among the 49ers wide receivers have stepped up and made a huge difference. That was obviously one of the reasons why 49ers General Manager John Lynch went out and got Sanders from the Denver Broncos.
---
---
In his first game with the 49ers, Sanders only had four catches for 25 yards and a touchdown. He did not need to be spectacular, as the 49ers had 232 rushing yards in a 51-13 blowout win over the Carolina Panthers last Sunday.
Then on Thursday, Sanders became the 49ers clear number one receiver as he caught seven passes for 112 yards and a touchdown. He was developing the same sort as chemistry with Garoppolo as he did with Ben Roethlisberger and Peyton Manning earlier in his career.
Even though the Cardinals lost, they need to have been thrilled with the performance of Drake, who Arizona acquired from Miami. After not being with the Cardinals for long and having to learn a complicated offense in a short period of time, Drake got the start over David Johnson and Chase Edmonds due to injury and was sensational. He had 15 rushes for 110 yards and a touchdown and had four more catches for 52 yards.
It should be noted that the 49ers had not beaten the Cardinals since 2014. Over that time, the Cardinals had won eight straight games against their NFC West Division rivals. Arizona fell to 3-5-1 with the defeat.
---