September 27, 2023, Wednesday
NFL suspends Javon Wims and Damontre Moore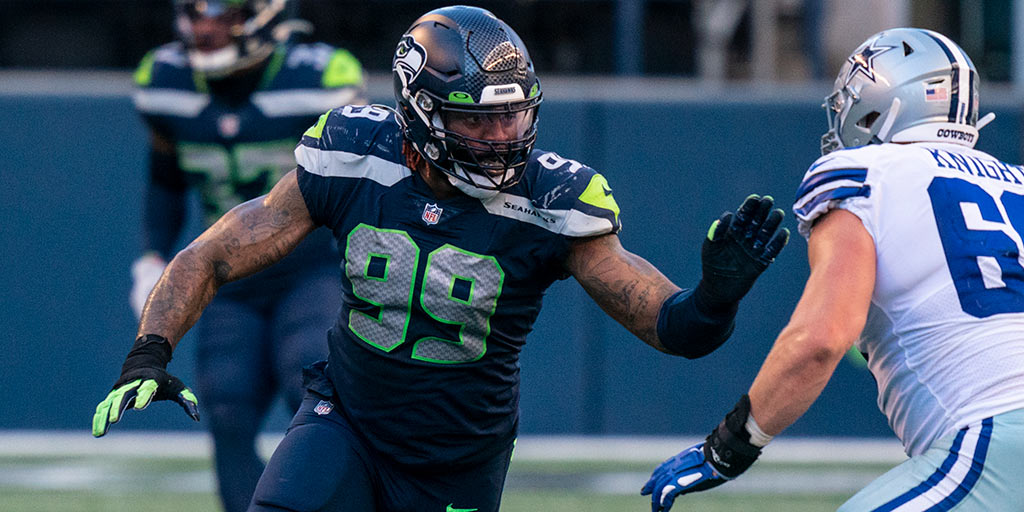 The National Football League suspended Seattle Seahawks defensive lineman Damontre Moore of DeSoto, Texas according to The Associated Press and Chicago Bears wide receiver Javon Wims of Jacksonville, Florida, according to Ben Pickman of Sports Illustrated on Monday. Moore was suspended six games for violating the NFL's policy of performance-enhancing drugs, and Wims was suspended two games for delivering multiple punches towards New Orleans Saints safety C.J. Gardner-Johnson.
Both of Wims's punches were from behind and toward the helmet area in a tantalizing 26-23 Saints overtime win over the Chicago Bears at Soldier Field. The incident came after Gardner-Johnson tried to remove Wims's mouthpiece from him earlier in the game according to FOX Sports.
Wims is in his third season in the NFL with the Bears. In eight games, he has five catches for 35 yards and one touchdown. The Bears dropped to a record of five wins and three losses on Sunday. They are in second place in the NFC North, and half a game back of the division-leading Green Bay Packers.
---
---
Moore returned to Seattle in 2020 after previously playing for them in 2016. In seven games this season, Moore has eight combined tackles (five solo tackles and three assisted tackles), six quarterback hits, one tackle for a loss, and one sack. The sack and forced fumble each came in a 27-26 Seahawks win over the Minnesota Vikings on October 11.
The Seahawks have the best record in the NFC at the moment with a record of six wins and one loss. They are half a game up on the 6-2 Tampa Bay Buccaneers. Seattle is leading the NFC despite the fact that their 199 points against are the most in the NFC West.
---
 Fill In The Form Below To Receive Our NFL News Straight To Your Email For FREE!