October 6, 2022, Thursday
Sacramento Kings forward Harrison Barnes tests positive for coronavius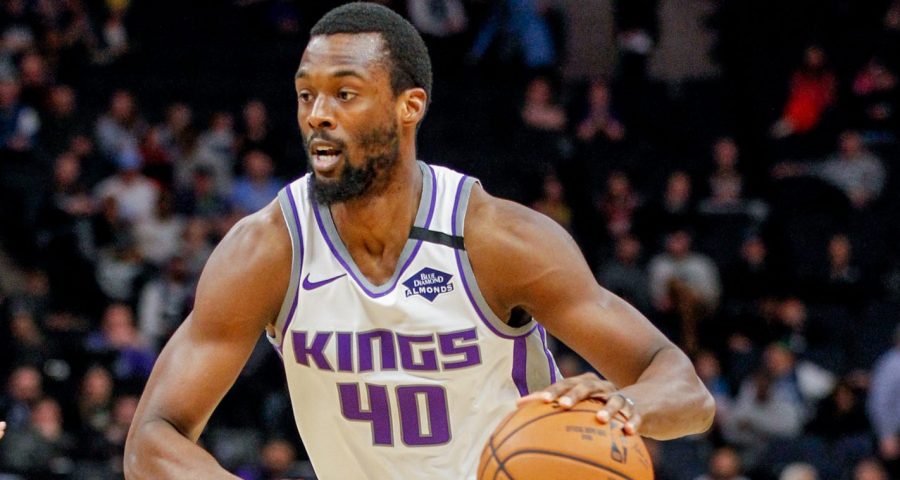 Harrison Barnes of Ames, Iowa has tested positive for coronavirus according to nba.com on Tuesday. Barnes has yet to join the Kings for the bubble and the practice for the resumption of the NBA season in Orlando.
In 64 games this season, Barnes is averaging 14.7 points per game. He is also averaging 4.8 rebounds per game and 2.4 assists per game. Barnes's shooting percentage this season has been .459, his three-point percentage is .383, and his free throw percentage is .803. Barnes's best game this season came on February 20, when he had a season-high 32 points in a 129-125  Kings win over the Memphis Grizzlies.
Barnes does hope to rejoin the Kings when it is safe for him to do so. He is the fourth Kings player to test positive for coronavirus. Barnes follows Buddy Hield of Freeport, Bahamas, Jabari Parker of Chicago, Illinois, and Alex Len of Antratsyt, Ukraine. Hield and Parker are now back with the Kings. Len, who is 7'0" and 250 pounds remains out of the Kings lineup at the current time.
Even though Parker is back with the Kings, he received criticism while having coronavirus. He was spotted playing tennis without a mask at a Chicago park instead of self-isolating according to Jack Maloney of CBS Sports. 
This was Barnes's second season with Sacramento. He previously played four seasons with the Golden State Warriors from 2012 to 2016, and two and a half seasons with the Dallas Mavericks from 2016 to 2019. Barnes also won the NBA Finals with Golden State in 2015.
The Kings enter the restart in 11th place in the Western Conference. Their record is 28 wins and 36 losses.