Kevin Durant shines in complete game for the Nets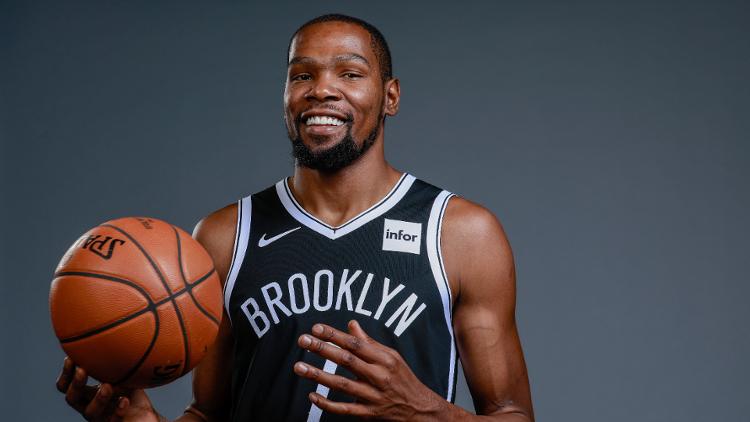 Nine times in Kevin Durant's career he has played more than 48 minutes in a postseason game. However, in each of those nine occasions, Durant was playing in a game that went to overtime.
On Tuesday, Durant played a full 48 minutes of regulation in a playoff game for the third time in his NBA career, and was simply fantastic, in averaging more than a point per minute. Durant had 49 points, 17 rebounds and 10 assists in a 114-108 Nets win over the Milwaukee Bucks in game five of the Eastern Conference semifinal. With the triple-double in the Brooklyn win, the Nets took a three games to two series lead.
Forget about the big three in Brooklyn right now. Durant is becoming the Big One. Kyrie Irving is out with an ankle ailment, while James Harden is playing, but is dealing with a hamstring injury, which is hampering his ability to play at his maximum level.
Durant missed all of 2019-20 due to a ruptured achilles tendon he suffered in game five of the 2019 NBA Finals against the Toronto Raptors. When the 2020-21 season resumed, there were questions if he would be able to play at a high level. In the regular season, Durant only played in 35 games due to a hamstring strain. In the playoffs, it had been Durant that has carried the Nets. He is averaging 33.1 points per game and 9.1 rebounds per game.
---
---
One must need to put Durant's playoff performance so far in 2021 into perspective to appreciate his offensive excellence. Five times in Durant's career, he has led the NBA in points per game in the playoffs. However never before has Durant reached the 33.1 points per game he has averaged so far in 2021. Durant's 9.1 rebounds in the playoffs is also a career-high. The Nets are one game away from reaching the Eastern Conference Finals, and Durant is the reason why.
---
Fill In The Form Below To Receive Our NBA News Straight To Your Email For FREE!