November 28, 2023, Tuesday
Mavericks Lose Luka Doncic For Two Weeks With An Ankle Sprain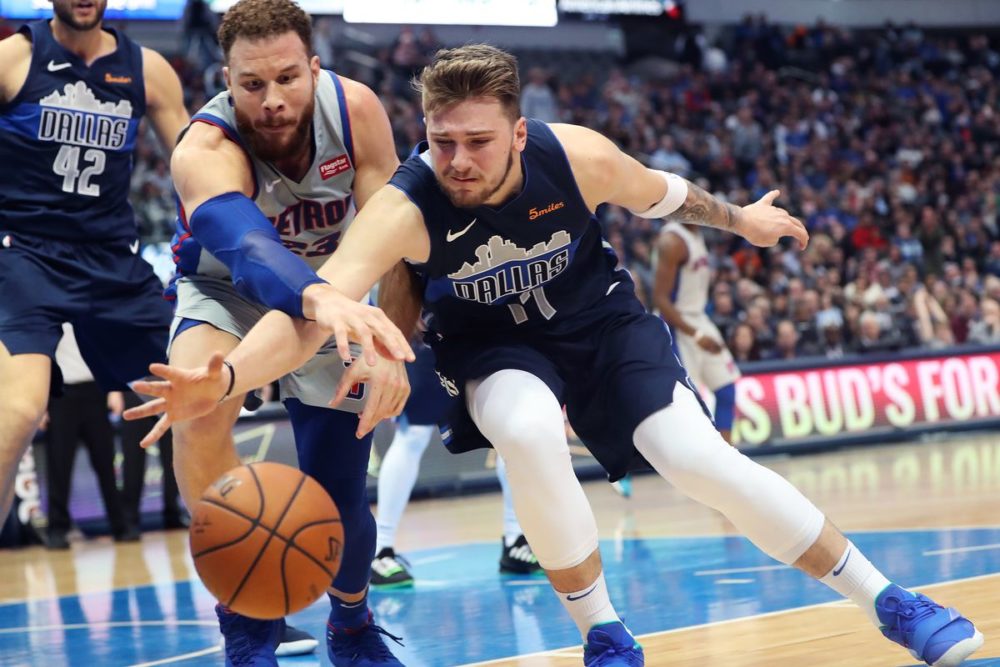 The Dallas Mavericks will face a stiff challenge over the next two weeks as they try to find ways to win basketball games without their star player, Luka Doncic. On Saturday, Doncic sprained his ankle early in the game in Dallas's 122-118 overtime loss to the Miami Heat.
To make matters worse, the Mavericks are about to begin a very challenging stretch of games. Their schedule over the next week has Dallas playing in Milwaukee on Monday, hosting Boston on Wednesday, and then traveling to Philadelphia on Friday and then Toronto on Sunday. Then on Boxing Day, Dallas plays their Texas state rivals, San Antonio Spurs.
---
---
Playing the Bucks with Doncic is a tough task. Now Dallas will face in the insurmountable challenge of attempting to beat Milwaukee without their 20-year-old Slovenian phenom. Milwaukee has won 18 straight games, and there is talk they could challenge the Los Angeles Lakers' winning streak of 33 games from the 1971-72 NBA season.
Any way you put it, the loss of Doncic is significant. He was the leader of the Mavericks this season in all three major offensive categories. That includes points per game (29.3), assists per game (8.9) and rebounds per game (9.6).
In the 53 minute home loss to Miami on the weekend, Dallas was led in scoring by Tim Hardaway Jr., who had 28 points. It was also a strong game from another European on the Mavericks. Kristaps Porzingis of Liepaja, Latvia, had a double double, as he had 22 points and 14 rebounds.
Now the Mavericks will have to rely on their supporting cast. They are currently tied for third place in the Western Conference with the Denver Nuggets at 17 wins and eight losses.
---