September 27, 2023, Wednesday
Los Angeles Clippers Predicted Finish, Key Acquisitions & Fantasy Stars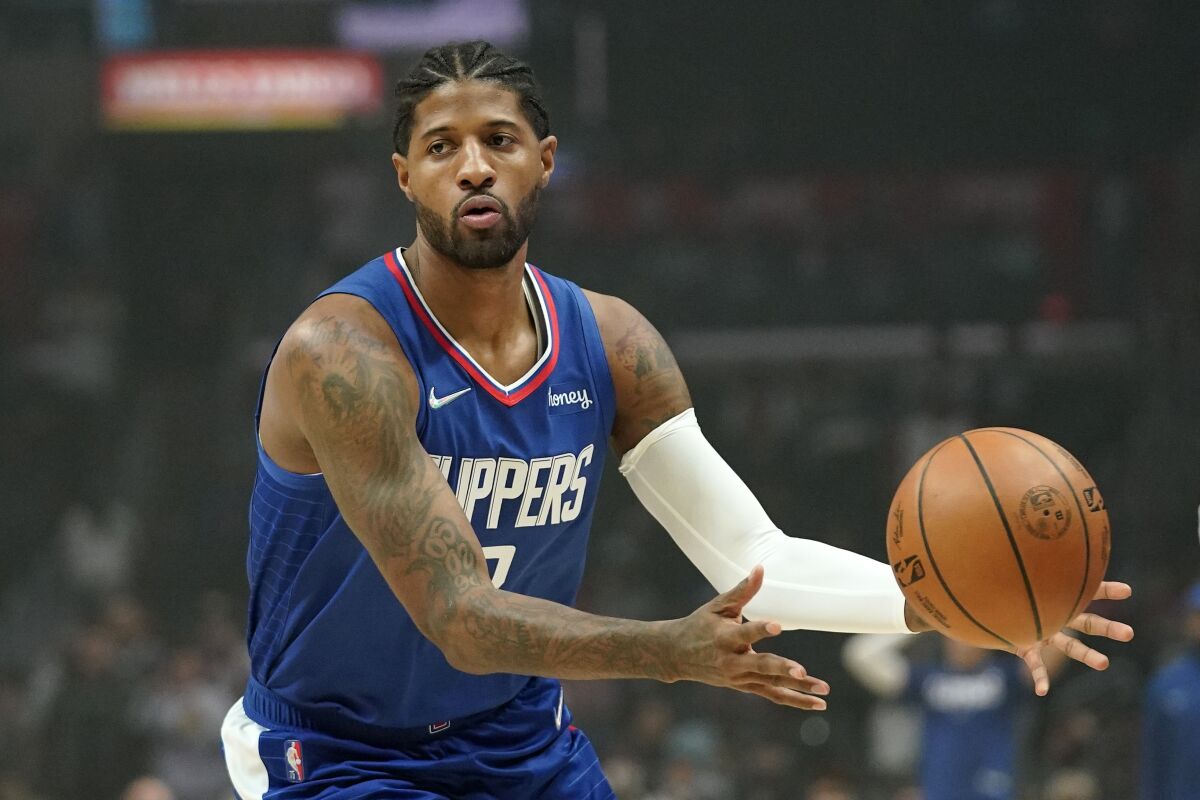 With the NBA season now less than two weeks away, we preview the now-healthy Los Angeles Clippers and determine how far their stacked core may be able to take them. Last season, the Kawhi Leonard-less Clippers went 42-40 and missed the playoffs after dropping a pair of play-in games. In these previews, we will take a look at the key acquisitions, fantasy stars and predicted finish.
---
Key Acquisitions
The Clippers' biggest splash in free agency was the addition of five-time All-Star John Wall on a two-year, $13 million deal. Once one of the league's most dynamic point guards, Wall has played in just 40 games over the past three seasons and has not played over 41 games in a season since 2016-17. Forecasting his production remains difficult; he was most recently seen with the Rockets in the 2020-21 season where he averaged 20.7 ppg and 8.7 apg in 40 games. His last playoff game was in April of 2018. He does, however, appear to be the healthiest he has been in some time and, if able to show flashes of his previous self, the Clippers will be licking their lips.
---
Error, group does not exist! Check your syntax! (ID: 9)
---
Fantasy Stars
Both Paul George and Kawhi Leonard find themselves in the top 10 among all small forwards in fantasy whilst George is also a top 10 power forward.
George averaged 24.3 ppg, 6.9 rpg and 5.7 apg in 31 games last season on .538 TS%. His health has been the biggest concern for the Clippers with the 32-year-old having played just 133 regular season games in three seasons with the franchise. He has proven to be one of the league's premier shot-creators and perimeter defenders over the past decade and is a major puzzle piece for the team's championship aspirations.
Leonard, meanwhile, sat out the entirety of last season with a torn ACL but has proven to be an all-time great playoff performer. In 2020-21, he averaged 24.8 ppg, 6.5 rpg and 5.2 apg on .622 TS%. Like George, the Clippers will be desperate to keep Leonard on the court come playoff time. He has appeared in just 109 regular season games since joining the team three seasons ago and missed all of last season after tearing his ACL midway through their postseason run the season prior. If both Leonard and George remain healthy, the sky is the limit for this Clippers squad.
---
Projected Finish
Both Jeremy and I are forecasting the Clippers to be firmly in the frame for home-court advantage come the opening round of the playoffs. Moreso than most teams, health is a concern for the Clippers, however, their roster is as deep as any in the league and their top-end talent presents a plethora of matchup difficulties. The Leonard-George era in LA is yet to yield any results but this could be the season everything comes into fruition.
---
Fill In The Form Below To Receive Our NBA News & Tips Via Email!