November 29, 2023, Wednesday
Look at 12 starters named to the 2021 NFL Pro Bowl for the first time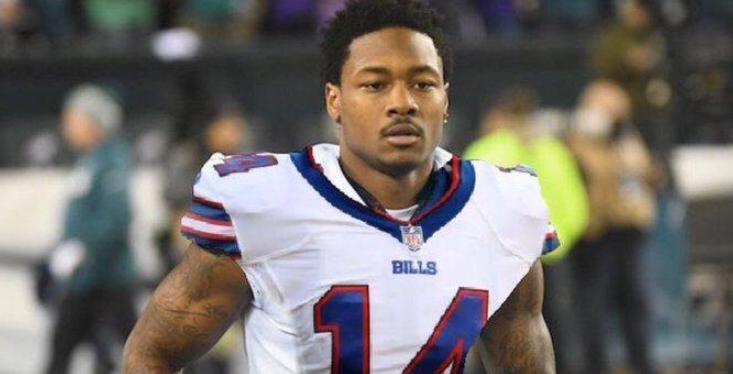 The rosters were decided for the 2021 Pro Bowl on Monday according to nfl.com. However, due to coronavirus, the actual game will not take place this year as scheduled on January 31 at Allegiant Stadium in Las Vegas. Many notable stars were named to the teams including Patrick Mahomes and Tyreek Hill of the Kansas City Chiefs, Derrick Henry of the Tennessee Titans, Aaron Rodgers of the Green Bay Packers, and Dalvin Cook of the Minnesota Vikings. Here are 12 players selected as starters who were named to the Pro Bowl for the first time.
1)Jaire Alexander–Green Bay Packers–The third-year cornerback from Charlotte has 46 tackles, one interception, and one sack this season. His pick and sack came in the Packers' opening game of the season, a 43-34 Packers win over the Minnesota Vikings.
2) Jake Bailey–New England Patriots–The second-year punter from Phoenix had 42 punts for 2044 yards, and 65 kickoffs for 4132 yards this season. The Stanford product took over kickoff duties in 2019 when former Patriots place kicker Stephen Gostkowski went on injury reserve with a hip injury.
3) Nick Bellore–Seattle Seahawks–The 10th year linebacker from Whitefish Bay, Wisconsin is being recognized for his work on special teams. In 2020, Bellore has been on the field for 249 special teams plays, an average of just under 18 per game.
4) Bradley Chubb–Denver Broncos–The third-year outside linebacker from Marietta, Georgia had 42 tackles (26 solo tackles and 16 assisted tackles), 19 quarterback hits, nine tackles for a loss, 7.5 sacks, and one forced fumble. Bradley Chubb is also the cousin of Pro Bowler Nick Chubb, the running back for the Cleveland Browns.
5) Quandre Diggs–Seattle Seahawks–The sixth-year free safety from Angleton, Texas had 52 combined tackles (33 solo tackles and 19 assisted tackles), nine pass deflections, and four interceptions for 32 yards. Diggs initially started at cornerback before moving to safety in 2018 with the Detroit Lions.
6) Stefon Diggs–Buffalo Bills–The sixth-year wide receiver from Gaithersburg, Maryland has a NFL-high 111 catches for 1314 yards in 2020, along with five touchdowns. Diggs' 111 catches is also a Bills franchise record. Diggs is in his first season with the Bills after five seasons with the Vikings, and has instantly developed chemistry with Bills quarterback Josh Allen.
7) Jack Fox–Detroit Lions–The rookie punter from Dallas had 49 punts for 2414 yards, as well as 51 kickoffs for 3088 yards. While in college, Fox was the Conference USA Special Teams Player of the Year while kicking at Rice University.
8) Brandon Graham–Philadelphia Eagles–The defensive end from Detroit is in his 11th season with the Eagles. In 2020, he has 42 combined tackles (33 solo tackles and nine assisted tackles), 14 quarterback hits, 12 tackles for a loss, seven sacks, two forced fumbles, and one fumble recovery.
---
---
9) T.J. Hockenson–Detroit Lions–The second-year tight end from Chariton, Iowa caught 60 passes for 675 yards and six touchdowns. He was one of a few bright spots on a struggling Lions squad in 2020.
10) Elgton Jenkins–Green Bay Packers–As a unit, the Green Bay Packers are having a great season offensively, and part of the reason is because of the time quarterback Aaron Rodgers is getting in the pocket. This is due to outstanding protection by the offensive line, which includes Jenkins, a 24-year-old native from Clarksdale, Mississippi.
11) Younghoe Koo–Atlanta Falcons–NFL players from Seoul are a rarity, but the Atlanta Falcons have found a gem in kicker Younghoe Koo. The 26-year-old has made 35 of 36 field goal attempts this season. The field goal totals and attempts, both lead the NFL.
12) Tyler Ott–Seattle Seahawks–The 28-year-old native of Tulsa, Oklahoma is being recognized for his long snapper duties. Ott had 119 special teams snaps in 2019.
---
Fill In The Form Below To Receive Our NFL News Straight To Your Email For FREE!