September 22, 2021, Wednesday
Steelers linebacker Vince Williams retires at age 31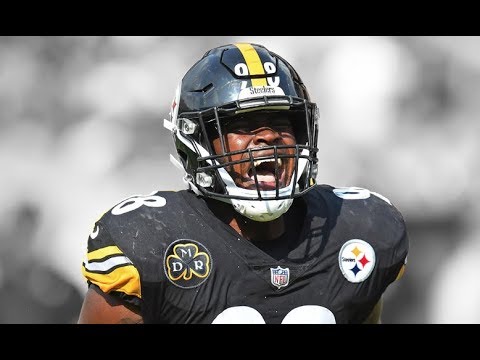 According to Brooke Pryor of ESPN on Wednesday, Pittsburgh Steelers linebacker Vince Williams has retired at the age of 31. The timing of the retirement was a little strange as it happened right before training camp.
Williams was reportedly released by the Steelers on March 16, 2021, but was re-signed by the Steelers on April 15, 2021. The native of Davenport, Florida had spent his entire eight-year National Football League career with the Steelers.
Last season in Pittsburgh, Williams played 14 games and had 70 combined tackles (47 solo tackles and 23 assisted tackles), 14 tackles for a loss, four quarterback hits, three sacks, and two fumble recoveries. The two fumble recoveries came in Steelers' wins over the Baltimore Ravens. The first fumble came in a 28-24 Pittsburgh win on November 1, 2020, and the second fumble came in a 19-14 Pittsburgh win on December 2, 2020.
All three sacks came in Steelers wins as well. Williams got to the quarterback in a 26-16 Steelers win over the New York Giants on September 14, 2020, in a 28-21 Steelers win over the Houston Texans on September 27, 2020, and in a 27-24 Steelers win over the Tennessee Titans on October 25, 2020.
---
---
In Williams's career, he played 121 regular season games for the Steelers, and had 479 combined tackles (333 solo tackles and 146 assisted tackles), 50 tackles for a loss, 45 quarterback hits, 20.5 sacks, six fumble recoveries, five pass deflections, and two interceptions for 30 yards and one touchdown. The pick-six came on a 17-yard interception return on November 8, 2018, in a 52-21 Steelers win over the Carolina Panthers.
Williams initially played College Football at Florida State University. He was then selected in the sixth-round, 206th overall, in the 2013 NFL Draft. The retirement of Williams came the same week the Steelers signed defensive end Melvin Ingram from the Los Angeles Rams.
---
Fill In The Form Below To Receive Our NBA News Straight To Your Email For FREE!