NRL Rookie Watch: Which Dolphins are worth keeping an eye on in 2023?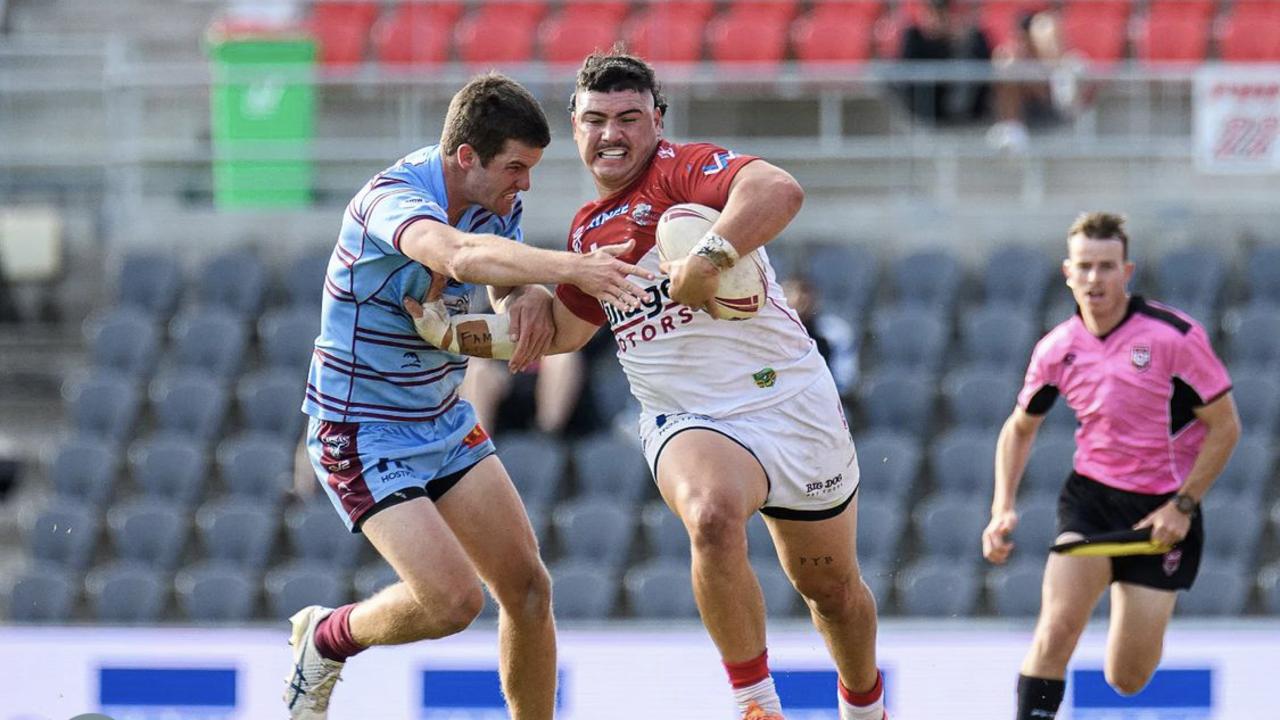 With the 2023 NRL season nearing, we list the crop of rookies from each club worth keeping tabs on as they aim to join the elite list of budding stars with a Rookie of the Year award to their name.
As per the NRL, "players are eligible for the Rookie of the Year in their debut season and the subsequent two NRL seasons … Once a player plays five (5) NRL Premiership matches (or English Super League matches), he becomes ineligible for the Rookie of the Year in any subsequent seasons".
---
Isaiya Katoa
Whilst the Dolphins' recruiting escapades have delivered mixed results, the collection of young talent they have attracted should spark a level of optimism. Teenage half Isaiya Katoa headlines their crop of rookies after making the switch from Penrith's vaunted pathways system. The 18-year-old was thrown into the spotlight during Tonga's World Cup campaign last year where he started three games at five-eighth for Kristian Woolf's side including their intense quarterfinals defeat at the hands Sāmoa. Across those three games, he scored two tries, assisted on two others, and kicked 21 goals. In the lone NSW Cup game he played last season for Penrith, he scored a try, assisted on two others, kicked for 296 metres, made 20 tackles and forced a pair of dropouts to lead the side to an eight-point qualifying finals win over North Sydney. One of the most highly-touted prospects in the country, Katoa will push for an NRL berth this season and, whilst he is expected to start the year playing Queensland Cup behind Anthony Milford and Sean O'Sullivan, it certainly appears it will be sooner rather than later.
---
---
Valynce Te Whare
A rugby union convert, Valynce Te Whare made the leap up to Queensland Cup midway through last year and put together a mouth-watering highlights package in just 14 games with Redcliffe. A 108 kg centre, Te Whare scored 12 tries for the Dolphins last season to go along with 85 tackle breaks, 17 line breaks, and 147 metres per game. A powerful runner with the skill, footwork, and acceleration to match, Te Whare looks destined for an NRL debut in the not-too-distance future under head coach Wayne Bennett. In his first three games for Redcliffe, he scored five tries, made seven line breaks, broke an absurd 35 tackles and ran for 538 metres. At just 22, the Dolphins are confident they have unearthed a game-changer who will compete with the likes Euan Aitken, Tesi Niu, Oliver Gildart and Brenko Lee for vacancies in Bennett's 17.
---
Mason Teague
Mason Teague captained Penrith's S.G. Ball side to a Grand Final win last year alongside Katoa and makes the move up to Brisbane in search of opportunity. The teenager made the jump to Jersey Flegg by the end of the season and gained plenty of admirers throughout his stint with the Panthers who were disappointed to see his time at the club come to an end. A workhorse lock, Teague will look to make the transition from Jersey Flegg to Queensland Cup this season and perhaps push for an NRL debut as the season progresses. Should injuries plague Bennett's veteran pack at any stage, Teague will like his odds of playing first-grade after the club fast-tracked him into their top 30 for 2023.
---
Jack Bostock
A try-scorer on the wing in NSW's U19s Origin win last year, Bostock makes the move from the Illawarra to Brisbane after a strong S.G. Ball campaign with the Steelers in which he notched eight tries in five games. A rangy outside back, Bostock will look to establish himself at Queensland Cup level this season before transitioning into the Dolphins' top 30 squad in 2024. The Dolphins struggled to attract any proven, elite outside backs for their inaugural season but will be excited by the long-term prospect of youngsters such as Bostock and Te Whare. Edrick Lee and Jamayne Isaako are seen as the favourites to nab the vacancies on each wing with Euan Aitken at right centre and one of Tesi Niu, Brenko Lee, or Oliver Gildart on the left. Bostock will like his chances of cracking the backline, particularly when he is promoted into the top squad for 2024.
---
Fill In The Form To Get Our NRL News Straight To Your Email For FREE!