NFL Week 1 Review – Results, Our Team Of The Week & Power Rankings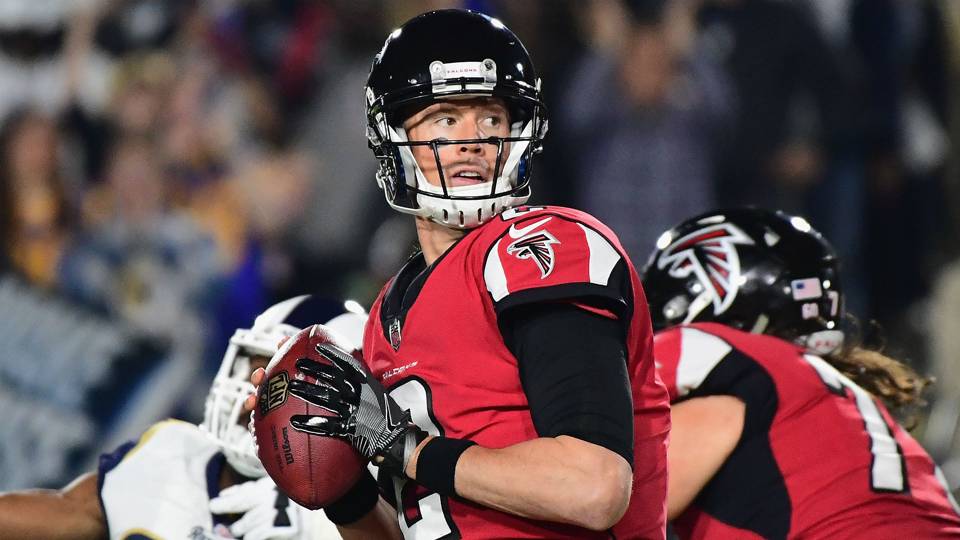 The NFL returned over the weekend and the long wait proved worth waiting for with last years champions starting where they left off and several others looking to build to become real threats come finals time.
After seven months, the NFL is back. The exciting part for the league and the fans is that the rookies really shone through in the first week and look set for a big season.
Week 1 had everything fans wanted to see: interceptions, high scores, unbelievable touchdowns and upsets.
Here's how your team performed this week along with our team of the week and power rankings.
RESULTS
Eagles 18 V Falcons 12
Colts 23 V Bengals 34
Ravens 47 V Bills 3
Saints 40 V Buccaneers 48
Patriots 27 V Texans 20
Vikings 24 V 49ers 16
Dolphins 27 V Titans 20
Giants 15 V Jaguars 20
Browns 21 V Steelers 21
Chargers 28 V Chiefs 38
Panthers 16 V Cowboys 8
Cardinals 6 V Redskins 24
Broncos 27 V Seahawks 24
Packers 24 V Bears 23
Lions 17 V Jets 48
Raiders 13 V Rams 33
TEAM OF THE WEEK
Our team of the week is very interesting this week with a mix of veterans and rookies. There were a few positions where it was hard to split certain players but this is the team we went with.
QB Ryan Fitzpatrick – Tampa Bay
RB Isaiah Crowell – Ney York Jets
RB Saquon Barkley – New York Giants
WR Tyreek Hill – Kansas City
WR Desean Jackson – Tampa Bay
TE Rob Gronkowski – New England
DE Deforest Buckner – San Francisco
DE Demarcus Lawrence – Dallas
DT Cameron Heyward – Pittsburgh
DT Jurrell Casey – Tennessee
LB Anthony Hitchens – Kansas City
LB T. J Watt – Pittsburgh
DB Budda Baker – Arizona
DB Antoine Bethea – Arizona
CB Eric Murray – Kansas City
CB Bryce Callahan – Chicago
S Clayton Fejedelem – Cinncinatti
S Jaquiski Tartt – San Francisco
K Robbie Gould – San Francisco
P Britton Colquitt – Cleveland
POWER RANKINGS
There are plenty of changes after week one due to a handful of upsets and we expect these rankings will change considerably over the coming weeks.
Minnesota Vikings 1-0
Los Angeles Rams 1-0
New England Patriots 1-0
Philadelphia Eagles 1-0
Jacksonville Jaguars 1-0
Green Bay Packers 1-0
Carolina Panthers 1-0
Kansas City Chiefs 1-0
Baltimore Ravens 1-0
New Orleans Saints 0-1
Los Angeles Chargers 0-1
Pittsburgh Steelers 0-0-1
Atlanta Falcons 0-1
Denver Broncos 1-0
Cincinnati Bengals 1-0
New York Jets 1-0
San Francisco 49ers 0-1
Tampa Bay Buccaneers 1-0
Washington Redskins 1-0
Miami Dolphins 1-0
Cleveland Browns 0-0-1
Seattle Seahawks 0-1
Chicago Bears 0-1
Tennessee Titans 0-1
Houston Texans 0-1
Dallas Cowboys 0-1
New York Giants 0-1
Indianapolis Colts 0-1
Detroit Lions 0-1
Oakland Raiders 0-1
Arizona Cardinals 0-1
Buffalo Bills 0-1
Week 2 Games
Week 2 is set to be even bigger last week with some key match-ups.
Bengals V Ravens
Steelers V Chiefs
Jets V Dolphins
Buccaneers V Eagles
Saints V Browns
Redskins V Colts
Bills V Chargers
Packers V Vikings
Falcons V Panthers
Titans V Texans
Rams V Cardinals
49ers V Lions
Broncos V Raiders
Jaguars V Patriots
Cowboys V Giants
Bears V Seahawks
To read our weekly news, previews, betting insights, stats & reviews, like our Facebook, Twitter & Instagram pages or even make our page your internet homepage.
Comment below with your team of the week or let us know what you think of ours.