Jets trade Sam Darnold to the Panthers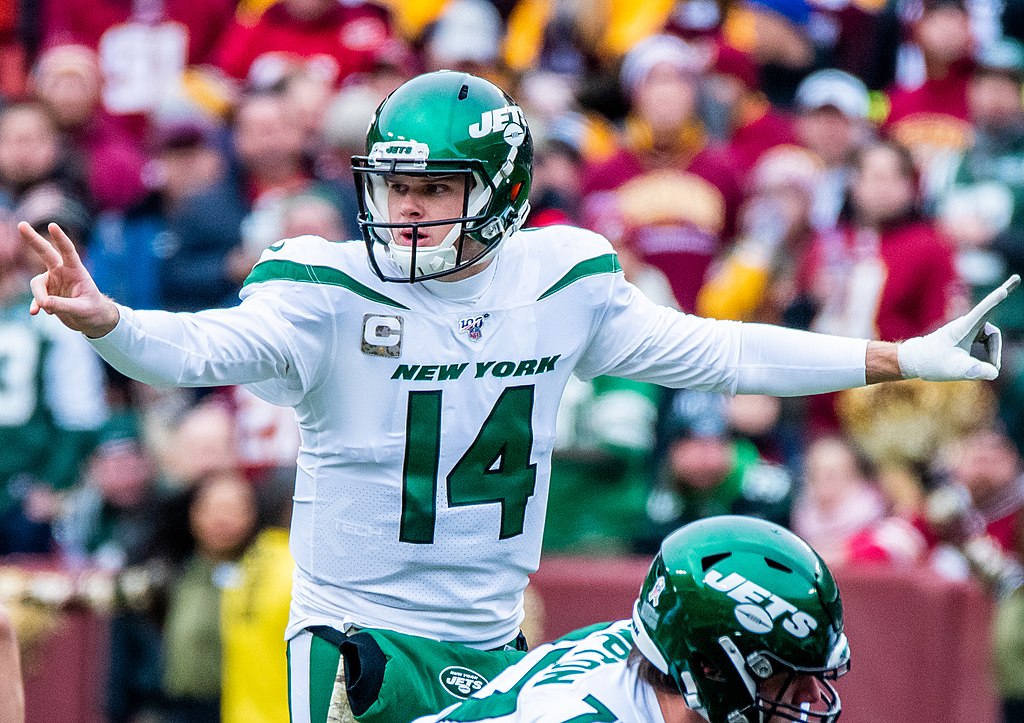 The New York Jets traded quarterback Sam Darnold to the Carolina Panthers on Monday according to Geoff Lowe of Rogers Sportsnet. In return, the Jets received a sixth-round draft pick in the 2018 National Football League Draft, a second-round draft pick in the 2022 NFL Draft, and a fourth-round draft pick in the 2022 NFL Draft. The fact that the Panthers did not have to give up a first-round draft pick for their starting quarterback in 2021 was notable.
Darnold, a 23-year-old from Capistrano Beach, California, was the Jets' first-round draft pick, third overall, out of the University of Southern California. In 2020, Darnold completed 217 passes out of 364 attempts for 2208 yards, with nine touchdowns and 11 interceptions. For his career (all three seasons with the Jets), Darnold has completed 729 passes out of 1219 attempts with 8097 yards for 45 touchdowns and 39 interceptions.
On the ground, Darnold rushed 37 times for 217 yards and two touchdowns in 2020. For his career, he has 114 rushes for 417 yards and five touchdowns.
The fact that the Jets have acquired Darnold, means that they are moving on from Teddy Bridgewater of Miami, Florida. The Panthers now plan to trade Bridgewater before the 2021 NFL season. Ironically one team that could show interest is the Jets.
---
---
Last season, Bridgewater completed 340 passes in 492 attempts for 3733 yards, 15 touchdowns, and 11 interceptions. This was Bridgewater's first season with Carolina after three seasons with the Minnesota Vikings and two seasons with the New Orleans Saints. In March 2020, the Panthers signed Bridgewater to a three-year deal worth $63 million. 
One must realize one thing Bridgewater did not do in 2020, or Darnold has not been able to do in his career with the Jets, and that is to win. Last year, Bridgewater went 4-11 with the Panthers, while Darnold has gone 13-25 in 38 games with the Jets. A change of scenery might help Bridgewater and Darnold at this stage of their careers.
---
Fill In The Form Below To Receive Our NFL News Straight To Your Email For FREE!